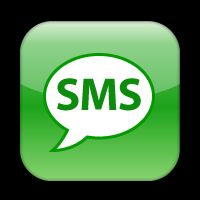 A report in the New York Times today says that the wireless carrier might have influenced the outcome of this year's show by providing phones for free text-messaging services and lessons in casting blocks of votes at parties organized by fans of Arkansas winner, Kris Allen.

FOX is refusing to talk about the situation. NYT cites an AT&T spokesman as saying the network was invited to attend two local watch parties and a few local employees went along, bringing with them a few demo units and offering texting tutorials to those who were interested. However, reports say the AT&T reps were teaching party-goers about more than just T9. According to NYT, the employees taught folks the beauty of 'send to many' showing them how they could send ten texts or votes at once.

Despite having watched exactly zero episodes of American Idol, even I couldn't get hide from the cries of disbelief when Adam Lambert lost to Allen. No doubt fans will have a field day with this one.
Be sure to check out the full story here.