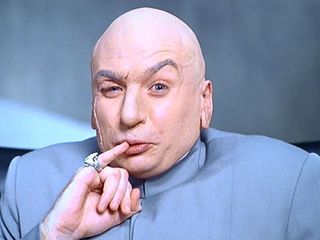 We've already mentioned that the Stop Online Piracy Act (SOPA) is bad news. Along with the PROTECT IP act, the duo gives content owners the right to take down websites they believe are infringing on their copyright. That includes mere links to content that possibly infringes on a copyright, and if that link isn't removed as requested, then the copyright owner can have the website's advertising and transaction revenue severed. Even more, the domain name itself - whether it's local or overseas -- could even be thrown on a blacklist, leaving the site inaccessible.
Back in November, Joystiq reported that Nintendo, Electronic Arts and Sony Electronics backed the Internet censorship bill that's currently circulating in the U.S. Congress. Now they have simply vanished from the list of SOPA supporters residing on the official Committee On The Judiciary website (pdf). In fact, the list of supporters has seemingly diminished since the original plea letter to the US Congress was sent on September 22. However still backing the bill are the likes of BMI, Comcast/NBC Universal, Time Warner, EMI Music Publishing, L'Oreal, Marvel Entertainment, the MPAA, and even Sony Music.
Meanwhile, Anonymous has set its sights on Sony again thanks to the latter company's support for the controversial bill. In its latest video, the hactivist group states that supporting SOPA is like trying to throw an entire company from off a bridge. "Your support to the act is a signed death warrant to SONY Company and Associates," the group states. "Therefore, yet again, we have decided to destroy your network. We will dismantle your phantom from the internet. Prepare to be extinguished. Justice will be swift, and it will be for the people, whether some like it or not. Sony, you have been warned."
For their support of SOPA, Anonymous is also going after Justin Bieber, Lady Gaga, Kim Kardashian, and Taylor Swift. "To those doubting our powers," the group adds. "We've infiltrated the servers of Bank of America, The United States Department of Defense, The United Nations, and Lockheed Martin. In one day."
Man, there goes the PlayStation Network again.