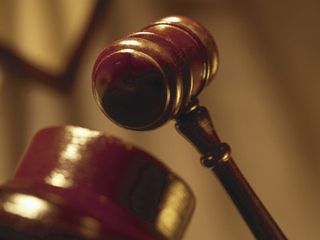 The Pokémon games are hugely popular so when pictures of new, un-revealed Pokémon were released online, they didn't go unnoticed. Unfortunately for 27-year-old Makoto Sekiguchi, the man who uploaded the images, it was the Chikusei City police who noticed the six pictures of three new characters in the Pokémon: Black and White series.
AnimeNewsNetwork reports that Sekiguchi posted the pictures on September 1 via his mobile phone. However, because the game wasn't scheduled for release until September 18, police arrested Sekiguchi for posting them.
While it sounds ridiculous, Sekiguchi is actually being charged with copyright infringement. According to AnimeNewsNetwork, he obtained the pictures from the October issue of CoroCoro Comic, which was leaked before its September 15 ship date. Police spotted the pictures while on cyber patrol and consulted with CoroCoro publisher Shogakukan and Association of Copyright for Computer Software (ACCS).
"[I] thought I would show everyone the characters that haven't been made public yet," Sekiguchi is quoted as saying.
He'll probably think twice about being so generous next time.
Source: Anime News Network via Kotaku