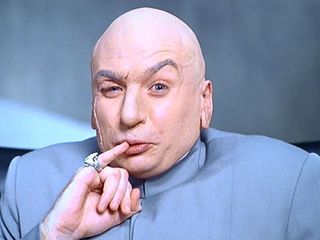 The U.S. Air Force is now blocking personnel from using work computers to access the New York Times and four other major publications online. Instead, users will receive a message reading "ACCESS DENIED. Internal Usage is Logged & Monitored," when trying to access the sites.
The Air Force block is reportedly tied to WikiLeaks and its first batch of classified U.S. diplomatic cables released last month. The Air Force is now blocking personnel from the New York Times, Britain's Guardian, Spain's El Pais, France's Le Monde and Germany's Der Spiegel. Twenty-five additional websites have also been blocked, however the Air Force would not provide their names.
It's probably safe to assume that WikiLeaks is one of them.
"It is unfortunate that the U.S. Air Force has chosen not to allow its personnel access to the most important news, analysis and commentary," a New York Times spokesperson told the Wall Street Journal. A defense official agreed, saying that blocking the paper was a "misinterpretation of military guidance to avoid visiting websites that post classified material."
The reason for the block? To keep said classified material off unclassified computer systems. Air Force Space Command spokesperson Major Toni Tones said that removing the material from an unclassified computer could require "unnecessary time and resources."
Currently the Air Force is the only arm of the military actually blocking WikiLeaks-related websites-- the Army, Marines and Navy haven't done so and the Defense Department hasn't issued an order. Instead, the Office of the Secretary of Defense issued guidance against accessing WikiLeaks or downloading documents from the whistle-blowing website back in August.
But the Air Force is ignoring the "guidance" and taking matters into its own hands. According to defense officials, service commanders actually have the authority to issue their own orders to protect classified information, bypassing the Pentagon.
The Wall Street Journal said that a block on a website can actually be lifted if accessing it is essential to a person's job. The new Air Force order also doesn't prevent personnel from accessing the blocked sites on a nonmilitary computer.