The best Metro by T-Mobile phones offer some decent choices for T-Mobile's pre-paid carrier. You can go for a top notch handset or budget-friendly option, all of which are guaranteed to work on the network.
Metro's performance is comparable to parent network T-Mobile's, making Metro the best performing prepaid carrier we tested. It is definitely one of the best prepaid options on the market.
Many of the same phones offered by the likes of T-Mobile, AT&T, and Verizon are available through Metro by T-Mobile. And some of those happen to be the best phones you can buy right now. Many new models are often offered right at launch, too.
Here are the best phones Metro offers right now.
The best Metro by T-Mobile phones
Samsung has followed up last year's Galaxy A53 — which is still available at Metro — with an even better midrange device. The Galaxy A54 features a much improved rear camera featuring the same 50MP lens that Samsung used for the pricier Galaxy S23 flagship. That helps the Galaxy A54 take pictures that measure up well against most camera phones, particularly budget models.
The Exynos 1380 chipset powering the Galaxy A54 doesn't turn in blazing performance, but it manages power well enough to help the A54 beat the average smartphone on our battery test. You also get a bright, colorful display capable of a 120Hz refresh rate when the action on the screen would benefit from smoother scrolling. Add all those features together, and you get quite a value-packed phone for under $500.
Read our full Samsung Galaxy A54 review.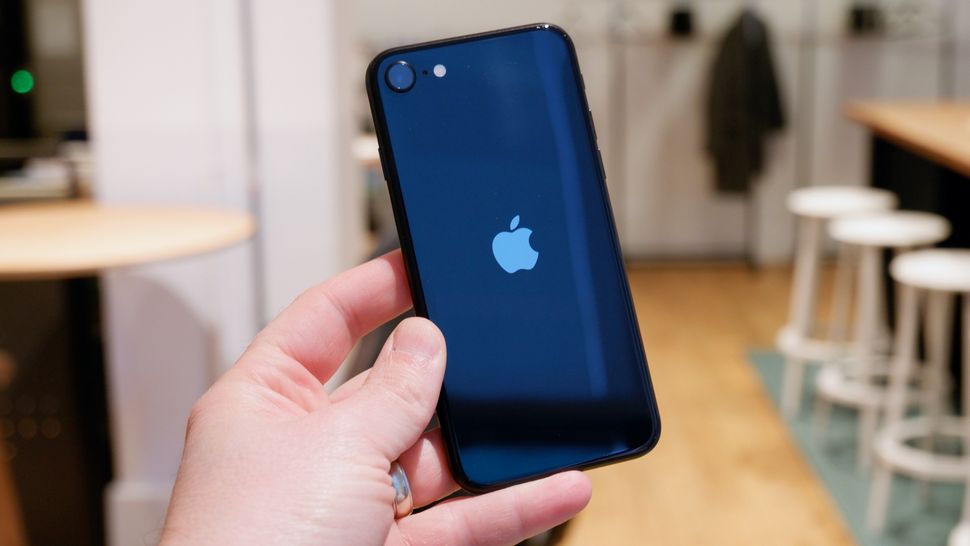 The iPhone SE is the cheapest iPhone Apple offers, and it packs stellar performance for a very easy-to-stomach $429 price. Buyers receive an A15 Bionic CPU — the very same one that debuted with the iPhone 13 — as well as a 12-megapixel camera system that benefits from the company's latest computational photography tricks. (Well, except for Night mode.)
The iPhone SE surely doesn't have the best battery life of any iPhone, given its relatively tiny battery. You'll probably want to spend an extra $50 and upgrade to 128GB of storage as well, if you can. But for the price, the SE's premium features — like wireless charging and water resistance — make it well worth a look for Metro by T-Mobile customers, especially since it supports sub-6GHz and C-band 5G.
Read our full iPhone SE (2022) review.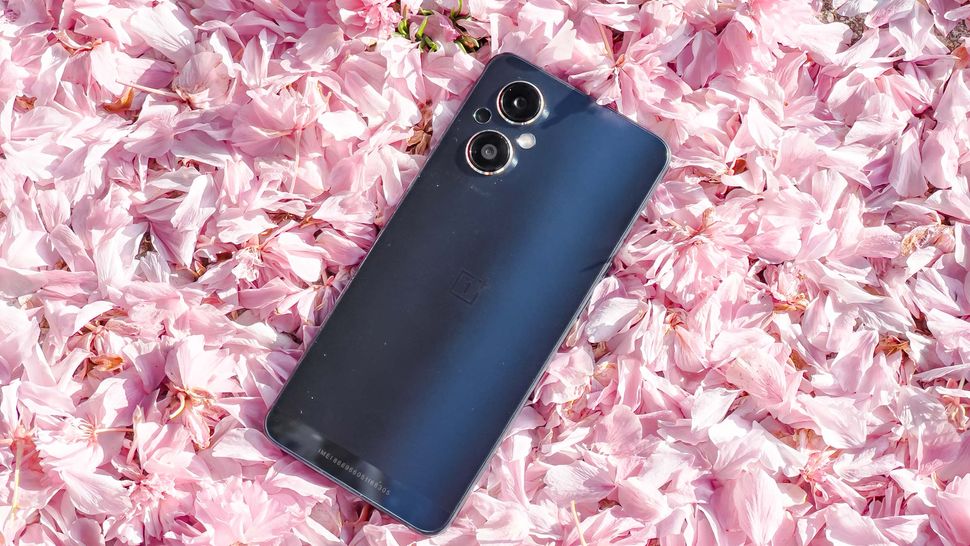 The OnePlus Nord N20 5G is a reminder that 5G phones don't have to break the bank. Coming in at $289 — a shockingly low price for a device that can connect with T-Mobile's 5G network — the OnePlus Nord N20 5G is one of the best bangs for your buck.
Opt for this phone, and you can expect long battery life — almost eleven and a half hours on our test. The cameras perform okay in daylight, though we found the macro and monochrome lenses to be unnecessary additions. And you also get a 6.4-inch AMOLED display on the Nord N20 5G. There are definitely compromises, but this is the best 5G value on Metro.
Read our full OnePlus Nord N200 5G review.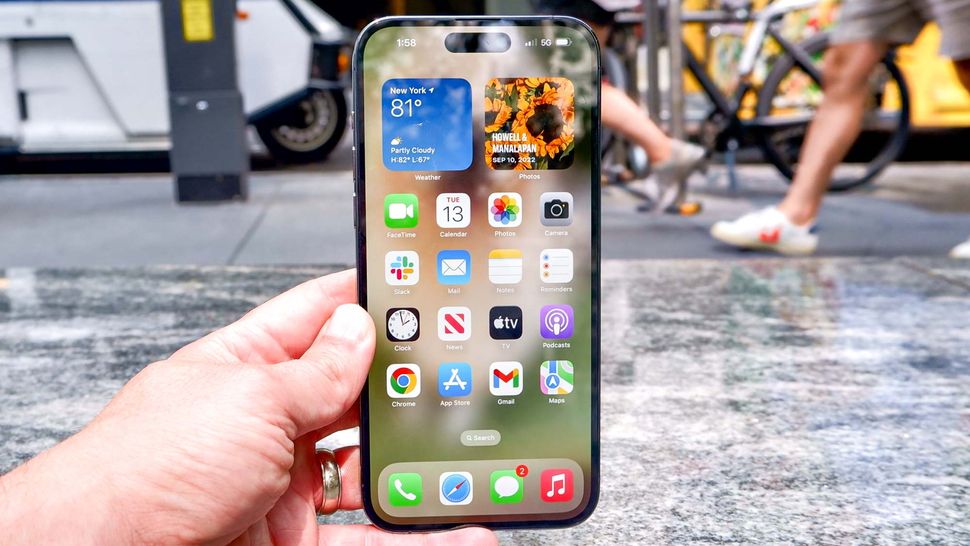 Apple's latest and greatest smartphone, the iPhone 14 Pro Max, wowed people everywhere with just how impressive it is. It's big, it's beautiful, and it does everything you could possibly want it to do. Everything from the cameras to the display will knock your socks off. (The notch is gone, replaced by the Dynamic Island.) Battery life is stellar and the performance is incredibly impressive.
If anything, the biggest complaint you could leverage against the iPhone 14 Pro Max is its sheer size, which some might find bulky and unwieldy. Otherwise, you have a very good device here and it's by far one of the best devices that Metro has to offer.
Read our full iPhone 14 Pro and iPhone 14 Pro Max reviews.
It was the best phone for the money when it debuted in 2021, and the iPhone 13 still remains a viable option, thanks to a lower price. Apple's older flagship delivers a fantastic camera experience in a compact design. And the Cinematic mode for video gives you Hollywood-like depth of focus in your footage, thanks to the powerful A15 Bionic processor.
Other highlights include a brighter 6.1-inch display and a smaller notch up top so you get more screen real estate. The biggest improvement is battery life, as we saw about 10.5 hours of endurance, which is an improvement of over 1.5 hours from the iPhone 12. Add in a base 128GB of storage for your $699 and you can't go wrong with this iPhone.
Read our full iPhone 13 review.
We can't find the latest Galaxy S flagships at Metro as of this writing, but the carrier does offer the Samsung Galaxy S21 FE, a lower-cost version of some earlier Galaxy S models. You get a beautiful 6.4-inch 120Hz display, the Snapdragon 888 CPU, and great camera performance with the triple lens setup.
One complaint about the Galaxy S21 FE is that the battery life doesn't quite live up to expectations. The plastic body also doesn't feel as premium as some other phones, but that's a compromise that's more than acceptable given what you get for your money.
Read our full Galaxy S21 FE review.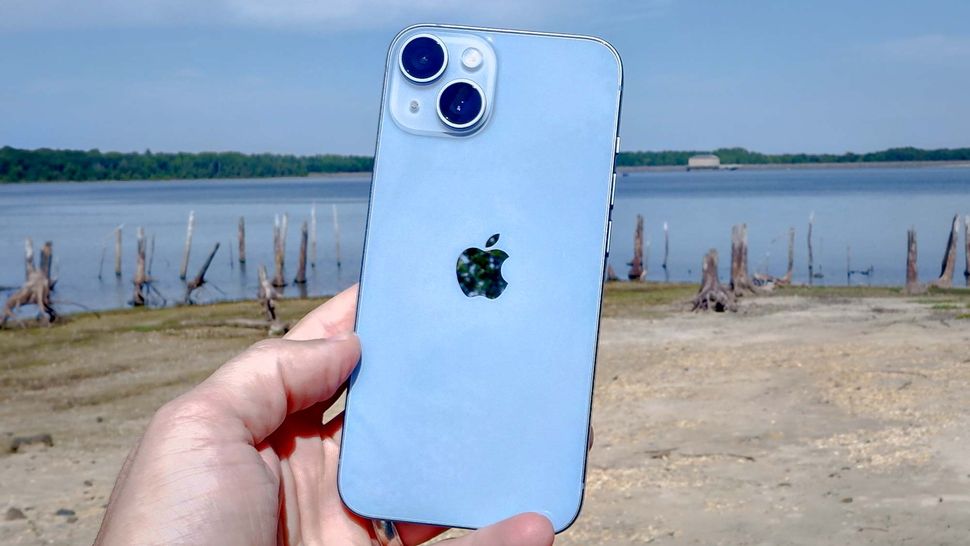 The iPhone 14 is the best new iPhone for those looking for an affordable option. For $799, you get improved cameras across the board with better low-light performance (thanks to Photonic Engine), and the new Action mode for video delivers super stable video when you're in motion — no gimbal required.
The iPhone 14's A15 Bionic is stolen from the iPhone 13 Pro, which results in stronger graphics performance. This phone could even save your life when its new safety features come online, including Emergency SOS via Satellite and crash detection. We're not a fan of the same old design, and we wish Apple offered a 120Hz display at this price, but overall the iPhone 14 is a winner.
Read our full iPhone 14 review.
How to choose the best Metro by T-Mobile phone for you
While we regularly update our best Metro by T-Mobile phones page with the carrier's most compelling deals, you'll want to check the network's smartphones store page for the latest and greatest offers — especially if you're interested in switching from a rival carrier. Metro, like all wireless providers, offers the best discounts for new customers who bring their numbers over with them.
Otherwise, Metro offers a complete range of devices across all prices, so prospective buyers should consider those most critical smartphone features — like battery life, performance and camera quality — when choosing a new handset. Cheaper models, like the Galaxy A20 and Moto G7 Power, tend to prioritize battery life above those other factors. In other words, if longevity on a charge is all you need, you could be in an ideal position to save.
However, if premium specs, design and a great camera are really important to you, it's a better idea to look to one of the iPhones or Samsung Galaxy S devices on this list. They are more expensive, but their capabilities far outshine those of the less-expensive models Metro offers. They'll also likely last you a few more years and are sure to be supported with more frequent software updates going forward.
How we test smartphones
In order for a smartphone to make our best phone list, it needs to excel on several tests that we run on every handset. We perform some of these tests in our labs and some in the real world.
When it comes to performance, we rely on such synthetic benchmarks as Geekbench 5 and 3DMark to measure graphics performance. These tests allow us to compare performance across iPhones and Android devices. We also run a real-world video transcoding test on each phone using the Adobe Premiere Rush app and time the result. (We unfortunately have to skip this test on some phones due to app compatibility issues, but we attempt this benchmark with each device we get in to review.)
To measure the quality of a phone's display, we perform lab tests to determine the brightness of the panel (in nits), as well as how colorful each screen is (DCI-P3 color gamut). In these cases, higher numbers are better. We also measure color accuracy of each panel with a Delta-E rating, where lower numbers are better and score of 0 is perfect.
One of the most important tests we run is the Tom's Guide battery test. We run a web surfing test over 5G (or 4G if the phone doesn't have 5G support) at 150 nits of screen brightness until the battery gives out. In general, a phone that lasts 10 hours or more is good, and anything above 11 hours makes our list of the best phone battery life.
Last but not least, we take the best phones out in the field to take photos outdoors, indoors and at night in low light to see how they perform versus their closest competitors. We take shots of landscapes, food, portraits and more, and also allow you to be the judge with side-by-side comparisons in our reviews.