We at Tom's Guide are wild for Wordle, but this popular word puzzle game means a little more to me than any streak I've ever had in it. In fact, I've become completely OK with letting my streaks lapse as I don't always remember to play every day.
That said, I've still got the bonafides to try and get some respect from my fellow Wordle warriors. Currently, my stat page shows 406 games played with a 100% winning percentage and a maximum streak of 205.
But, as I said, I don't always remember to play every day, so I can't always tell you about today's Wordle answer. Often, when I do come back to Wordle after a day off, it's because of my father, Michael — here's why.
Wordle filled a void created during the pandemic
To pull the curtain back, my dad and I used to have baseball to talk about. Even though I've become less of a fan of the Yankees over the years, he still watched the Bronx Bombers.
But over the Covid-19 pandemic, my father's health has become something of a concern at times, though these days he's on stabler footing than before. And during that time, his interest in baseball lessened.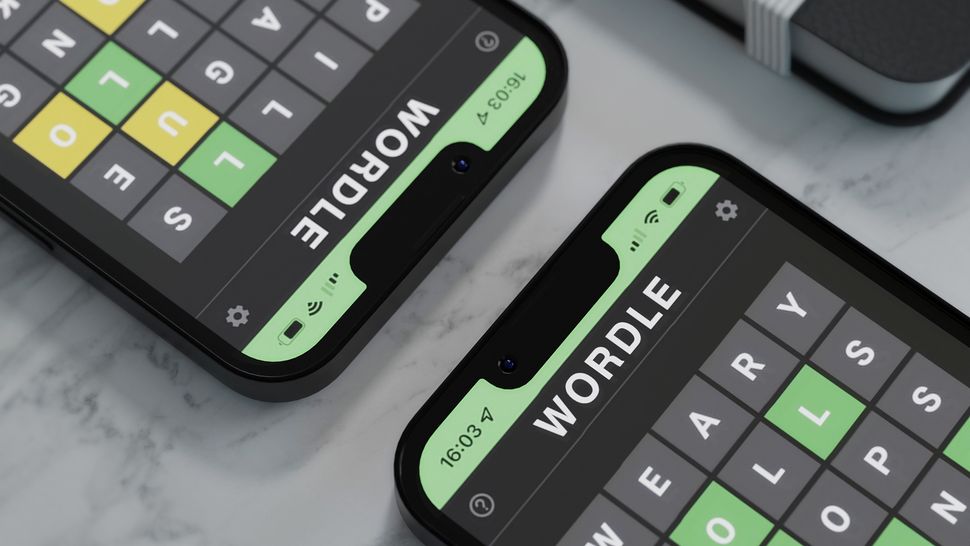 And while I've seen him and my mother a fair bit as they spend time in the city, I didn't want to be pestering him all the time about his health and such. He's not the kind of guy who wants that to be the main topic of conversation, which I understand.
Without baseball to talk about, though, we needed something to fill the role of a conversation starter. I watch pro wrestling, he watches 24x7 news networks, and so we don't really have a lot of overlap in what we're streaming.
But then Wordle came around. I don't know if he found it before I did, but once we discovered the ability to send each other the grid of black, green and yellow squares, the conversations started flowing again. And, yes, if you haven't played with the 'Share' button when you've finished a game of Wordle, you might want to check it out.
Wordle works for us because there's not a whole lot to say
Sure, we will debate the best Wordle start words on occasion. Dad loves 'CANOE' and I ... well, I have a propensity to use random words. Sometimes it's useful, sometimes it does nothing. My preference to just use a word that comes to me as I'm either waking up or awake at midnight is something that is humorous to him, it seems.
Similarly, I think he does a better job than I do with his follow-up guessing. I'm fumbling in the dark at times, and he's guessing with surgical precision. For example, his use of 'GORGE' on Monday's Wordle impressed me.
And, yes, I know the words he guessed because I've taught dad how to take screenshots, and we'll send each other our finished grids once we know the other can't be 'spoiled' about the outcome.
But since he doesn't care about what NYT's WordleBot has to say about strategy, we typically don't need to spend much time talking about our Wordle results. That's just the opening of the conversation, before we jump into talking about whatever tinkering project he's working on, family stuff, the new TV shows that one of us is watching these days, the weather if he's out of town or, yes, his latest visit to the doctor.
Wordle's social brilliance is to be commended
This is all to say that Wordle creator Josh Wardle deserves all the praise in the world for the ingenious tap-to-share feature found at the end of every game of Wordle. The fact that it allows you to show off your final board, with that grid of black, green and yellow square emojis, is (in my opinion) the secret sauce of how Wordle spread.
And it's proven to be its best feature in my own life, too.