I should not be allowed near human currency. I've spent a hideous amount on my ultimate PC gaming setup, and occasionally, I've expressed regret over putting together such a rig. I can't deny I still adore my RTX 4090-powered monster, though.
As a computing editor on Tom's Guide, I have a highly specific work / gaming home office that works for me. My colleague Tony shared his ultimate desk setup a little while back, and like him, I'm not trying to brag about the stuff I own.
Instead, many of PC peripherals and accessories I use to compliment my gaming rig aren't all that expensive. I've listed a few of my favorites below, from an excellent portable keyboard to perhaps the best wireless mouse you can buy today… or at least an extremely close cousin of it.
Hopefully, you'll find some products below that will improve your own work / gaming desk setup. So without further ado, here are some of my favorite gadgets that are currently clogging up my home office.
Inno3D GeForce RTX 4090 GPU
Before I big up the world's most powerful consumer graphics card, let me prefix this recommendation. 95% of PC gamers won't need anywhere close to the level of GPU grunt the Nvidia GeForce RTX 4090 provides.
However, if you do find yourself rolling around in Scrooge McDuck levels of disposable cash and want the absolute ultimate graphics card, this is the GPU to power the best PC games in 4K at 120 fps and above. And in case you're wondering, yes, my monthly credit card bill has become hella spicy ever since buying my 4090 around a year ago.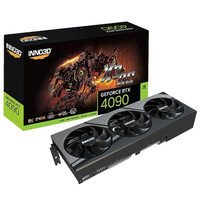 Inno3D GeForce RTX 4090 GPU: £1700 @ Amazon UK
When it comes to price vs performance, you could argue Nvidia's most powerful GPU actually offers more bang for your buck than its little brother, the RTX 4080. Still, we're still talking a whole lot of bucks. If you want the best of the best 4K gaming experiences at frame rates far beyond what either PS5 or Xbox Series X can deliver, there's no beating this monster.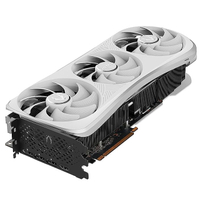 Zotac GeForce RTX 4090 Trinity White Edition: $1,669 @ Amazon
I couldn't find my particular brand of RTX 4090 at any major US retailers, but a 4090 is a 4090. I dig the striking white design Zotac has opted for with this beast of a GPU. With 24GB of GDDR6X memory and support for Nvidia DLSS 3, this is currently as future-proofed as graphics cards get.
Logitech MX Master 3S
The Logitech MX Master 3 is currently our favorite wireless mouse here at Tom's Guide, and the mouse I use is essentially a slight upgrade on an already brilliant peripheral. The key difference between the original model and my Logitech MX Master 3S is that the latter has a DPI (dots per inch) range of 8,000, while the OG MX Master 3 is limited to 4,000. This means the 3S is more responsive when you crack up its DPI settings. Although an important side note: the MX Master 3S is limited to 1,000 DPI out of the box. To max out its full range, you need to download the reasonably intuitive Logi Options+ app.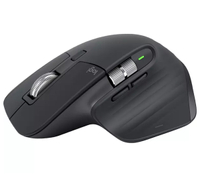 Logitech MX Master 3S: $99 @ Amazon
The Logitech MX Master 3S is a revamped version of the Editor's Choice Logitech MX Master 3. This new version sports quieter left- and right-click buttons, wider DPI range (8,000 sensor), and Logi Bolt USB connectivity for securer wireless connections.
Logitech MX Keys Mini
The Logitech MX Keys Mini for Mac Minimalist Wireless Illuminated Keyboard (that is one exhausting moniker to type), is both teeny and terrific. Owning two large and in charge gaming monitors, I frequently have to move my 'board when typing while flipping between my two displays. For added context, these screens sit at a kinda awkward angle on my colossal L-shaped desk. This means I often reposition my Logitech MX Keys Mini throughout the day, which is a breeze seeing as it only weighs 1.1 pounds.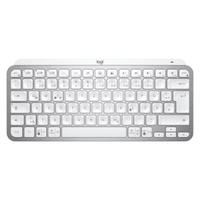 Logitech MX Keys Mini: was $99 now $79 @ Amazon Logitech's wireless membrane keyboard can connect to MacBooks, iPads and Windows PCs over Bluetooth. With backlighting enabled, it can go at full power for 10 days without needing to be charged. The MX Keys Mini has customizable Fn-row keys, and it can be paired with three separate devices over Bluetooth at any one time.
LG C2 OLED TV
Turns out, using one of the best TVs you can buy today can also make for a pretty awesome gaming monitor. I bought this 48-inch LG C2 OLED in last year's Black Friday sales, and it's been a brilliant purchase. Though people freak out about the risk of OLED burn-in with these types of display, dilligent use of screensavers and learning how to hide the task bar in Windows 11 can greatly reduce the risk of screen burn. With peak HDR brightness measuring in at around 800 nits, this incredible OLED panel is perfect for playing games in glorious 4K.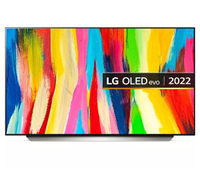 48-inch LG C2 OLED TV: was $1,099 now $1,049 @ Best Buy
Hands-down the best TV I've ever owned. I use this 48-inch model primarily for gaming, mainly because 21:9 support in even the best Steam games can still be patchy. I've been using this stunning 4K TV for nearly a year and thanks to screensavers and the set's pixel refresh features. I've yet to be hit by dreaded OLED burn-in.
Alienware AW3423DWF QD-OLED
Another stunner of an OLED display I can't get enough of. I use the Alienware AW3423DWF QD-OLED gaming monitor as my main work screen, mostly because that ultrawide 21:9 aspect ratio makes it perfect for juggling work-based productivity tasks — I normally have ALL the Google Chrome tabs open on it. It's also a truly great gaming panel, provided you're playing titles with adequate ultrawide support. Sadly, many story-driven games still force 16:9 cutscenes down ultrawide owners' throats, leading to annoying vertical black bars at the sides of the screen.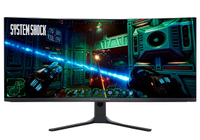 Alienware AW3423DWF Gaming Monitor: $899 @Dell
This amazing display is one of the best gaming monitors you can buy today. Its 21:9 aspect ratio gives you a wider field of view in games — particularly useful for first-person shooters — and ultrawides remain great for productivity tasks. Just bear in mind you're going to need a big desk to accomodate this sensational screen.
Corsair iCUE 5000X RGB smart case
Probably the best PC case I've owned when it comes to elegant cable management features. That, and I'm one of those nerds who likes looking at all the whirring PC components inside their rig. I currently have six fans all merrily spinning away inside my Corsair 5000X case, and thanks to the company's iCUE app, I have complete control over their speed, noise levels and just what flavor of RGB patterns they output given my mood on any given day.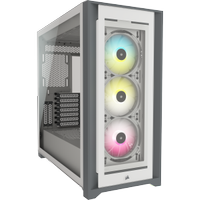 Corsair iCUE 5000X RGB Smart Case: was $214 now $189 @ Amazon
If you want total control of your CPU temps and fan speeds, this Corsair case is a terrific choice. It pairs particularly well with the company's iCUE software, and with the right tweaks, you'll soon be playing games on a PC that's quieter than a gazelle on a bachelor party for lions.
Philips Hue Gradient LED LightStrip
Yes, I'm a thundering cliché. Please don't judge me too harshly. Like many gamers, I'm drawn to the allure of LED lighting like a certain species of winged creepy crawly is to the burny stuff. The Philips Huge Gradient LED Lightstrip really illuminates my office when I'm gaming late into the night, and thanks to the handy Philips Hue app, it's easy to choose between dozens of pre-made color profiles.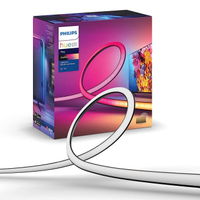 Philips Hue Gradient LED Lightstrip 55-inch: was $249 now $194 @ Amazon
Though Philips don't do a lightstrip to specifically fit 48-inch TVs, I've just about managed to squeeze the 55-inch Gradient onto my LG C2 OLED. While the adhesive plastic holders make this lightstrip easy to install, in my (ultra specific) case, I was forced to use some sticky tape to ensure the edges of the strip didn't drop below the bottom edges of my TV. It's still a wonderful TV accessory, though.
And there you have it! Maybe it's overkill, but this gear makes playing games at my PC an absolute joy. Hopefully you found something you can use to improve your own PC gaming experience.
More from Tom's Guide