Yet again, The Walking Dead have risen. This time, it's on Netflix's Top 10 list, where the AMC series has jump up the charts, hitting the No. 2 spot in Netflix's Top 10 shows in the US chart in its third day on the service.
The Walking Dead season 11, which debuted Netflix on Jan. 7, made it to that runner-up spot (behind Ginny & Georgia right now) on Monday, Jan. 9th (according to FlixPatrol). We're not sure how many hours it's been streamed so far, as those first two days didn't accrue enough time to make it into the Netflix Top 10 for the week of Jan. 2 - Jan. 8.
This long-awaited arrival finds a season spread out from August 2021 to November 2022 finally ready to be binged. And so many a fan who cut the cord (and maybe some lapsed members of the audience), are finally hitting play. And for those watching, the fact that Netflix makes it easy to watch the entire series — which AMC has released very slowly — is likely a reason they'd call it one of the best streaming services.
But this all makes us wonder if you should join the masses? Or should you start one of the best Netflix shows instead? Let's dive into everything we know about The Walking Dead season 11.
The Walking Dead season 11 in brief
The zombie-filled AMC series lurched towards its ending in this three-part final season, with a storyline about the Commonwealth network of communities in the wasteland.
One arc of the series begins with Maggie (Lauren Cohan) leading a team (comprised of folks including Daryl, Gabriel, Alden and former-foe Negan) to look for resources in Meridian, her former area of residence. Then, the Commonwealth comes into the picture clearly when Eugene, Ezekiel, Princess and Yumiko are put under the spotlight by the auditors — persons who interview newcomers to the Commonwealth, to figure out what their deal is.
Standoffs, riots and secret identity reveals abound throughout the season, and a war with the Commonwealth is seemingly unavoidable. That's all we'll say for plot points.
Throughout, fan-favorites such as Michonne do their best to survive the axe swings and infections. Though, as noted below, spin-offs and continuations of the TWD universe practically act as an invisible hand-of-god that protects some.
The Walking Dead season 11 reviews: What the critics say
Unfortunately, the critics felt The Walking Dead was a bit lifeless in season 11. As Collider's Chase Hutchinson points out, the direction of the story veered away from its original premise strongly, as "none of this sounds like much of a post-apocalyptic show filled with zombies." He also chided the series for a graver sin: "Rarely are there compelling character moments in the middle of all the hustle and bustle. There will be significant deaths here and there to provide some occasional shocks to the story, though this just isn't enough to get invested in."
In his review of the series finale, Ron Hogan at Den of Geek wrote "In many ways, "Rest In Peace" is a look back at some of The Walking Dead's greatest hits." He also noted that TWD "might not have the energy or potency of a younger, hipper series, but there are a few surprises left in both the proverbial and literal gas tank."
Daniel Dockery's review of The Walking Dead season 11 for Polygon, he wrote that "Its existence now feels as archaic as the rotting undead that pace around in it, a reminder of a series that in its nascent years, while far from hopeful, remained vibrantly gruesome."
Amy West at our sister site GamesRadar, gave the finale a 3 out of 5 star review, and explains that "The Walking Dead series finale is almost split into two halves; the first section offering up 35 minutes of pulse-pounding action, while the second goes hard on the nostalgia and sentimentality, and the results are a seriously mixed bag."
The biggest problem, it seems is that the series finale isn't exactly a finale, as she notes "'Rest in Peace,' then, is less of a 'goodbye' when it comes to most of the characters and more of a 'see you later;' the series set to live on through several new shows. Perhaps that's why The Walking Dead series finale feels a little underwhelming as a conclusion: because it isn't one. Not really. And that's a shame."
The Walking Dead season 11 fan reactions
Over on Rotten Tomatoes (which isn't showing the critics reviews at the moment), you'll see a mix of extremely positive and negative audience reviews. Harry P gave it five stars and writes "Epic final season! Quality definitely went down around season 6 but i'm glad to have stuck it out," while Jonas L gave it the same perfect score with the comment "This season is seriously pure 'The Walking Dead vibe'. It is my opinion that it is one of the best seasons they have done, Must see from me. I have watched the series every week sinces 2012."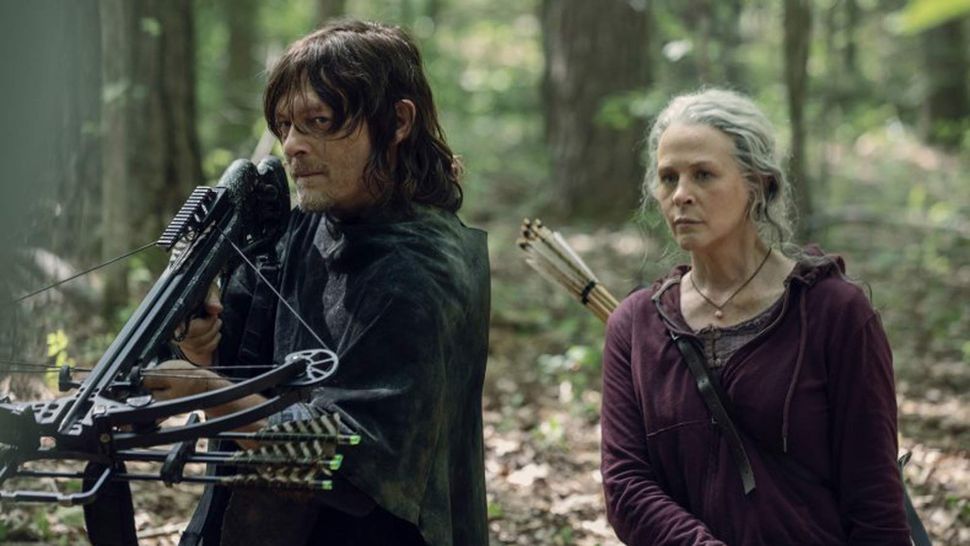 Scott M dissents, with a half-star review that states "For me personally it was the most boring season. I literally found myself looking up things on my phone from being bored. Not many things have made me do that. I remember during the first 3 seasons thinking how incredible this show was going to be when it ended. It really failed to deliver. Terrible writing terrible story arch and so many actors that seem to be over acting that made it feel cheap. I was saddened by this."
Outlook: Should you stream The Walking Dead season 11?
It seems as if The Walking Dead's finale will better serve those who are curious about all of its characters, where they're going and if they'll live to see another series. Those looking for the series to reach the highs of the first five seasons? Well, Netflix has those, too.
That said, I'd like to quote an unnamed user review that says "I have loved TWD and never missed an episode. ... It felt more of an ad for the upcoming spinoffs. It was also a stupid idea to advertise the spin offs before the final season which took scenes with Maggie, Negan, and Daryl to a new level...a boring and uninteresting one...Overall, felt like a poor series finale in terms of its actual conclusion, episode was actually done quite well."
So, there you have it. Even people who love The Walking Dead left the finale feeling irked and unsatisfied. Some people may watch regardless, out of a need to finish what they began. Others, though, will look to the best shows on Netflix for something else to watch.