TCL has been a value favorite of ours among TV brands, regularly showing up on our list of the best TVs, and there's more to come this year, with new premium 8K and 4K models on the way and top-of-the-line features coming to popular budget-friendly 4K smart TVs. TCL has only formally announced one of its TV coming in 2020, but early details have already been confirmed about other major products getting updated in the spring.
TCL has staked out a strong position in the TV market thanks to its excellent budget-friendly sets and polished Roku TVs. In 2020, TCL is poised to make serious waves in the premium space, following up 2019s impressive 8-Series Roku TV with an even better 8K model, more refined and innovative backlight technology, and more premium features on affordable sets.
TCL has just announced the August launch of the new 2020 6-Series and 5-Series models. Along with THX Game Mode and last spring's quiet introduction of TCL's first Android TVs, there's a lot to look forward to in TCL's 2020 TV lineup.
TCL Mini-LED 8K Roku TV
The most impressive TV in TCL's 2020 lineup – and the set we named our favorite TV of CES 2020 – is the TCL Mini-LED 8K Roku TV, the 8K variant of the 8-Series QLED TV that TCL debuted last year.
The new 8K set combines higher resolution with TCL's new Vidrian mini-LED backlight technology, which embeds thousands of thin film LED lights into a clear glass panel. The result is improved backlighting, slimmer and sturdier overall construction, and better backlight control for deeper black levels, brighter brights, and less haloing than other sets with local dimming.
In our hands-on time with the set, the new Vidrian approach to mini-LED did indeed seem to solve one of the few problems we had with TCL's first mini-LED TV: Viewing angles. While the tight control offered by miniLED means that one light can illuminate a small cluster of pixels, instead of the several square inches lit up by standard local dimming techniques, it only looked its best when viewed head-on. When seen from an angle, the tightly controlled backlight no longer lined up properly with the LCD panel, resulting in a parallax error that introduced all sorts of unwanted halos. The new Vidrian panel lets the manufacturer place the mini-LED backlight closer to the LCD panel, minimizing the gap between and reducing this parallax error to the point that I wasn't able to see it on the demo unit.
It pairs that new mini-LED backlight technology with a QLED panel, delivering great brightness and vibrant colors to go with the high contrast and tight backlight. Quantum dot LED uses nano-scale light emissive crystals to offer better color and brightness, and while it's best known for appearing on Samsung's premium QLED TVs, the technology has also shown up in sets from other brands in the last year. TCL's own top sets have all added QLED, and the improvement is noticeable.
Finally, as 8K sets also boast excellent HDR capability for better picture, we were pleased to learn that the 8K Roku TV will support both Dolby Vision and HDR10+, two leading HDR formats that haven't been widely available on the same products.
TCL only had a 75-inch model to show at CES, but company reps have said that it will also be available in larger sizes when it launches later this year. When asked about pricing, TCL simply said that they aimed to keep prices in line with "the reputation for value" that other TCL models have established.
TCL 8-Series QLED 4K Roku TV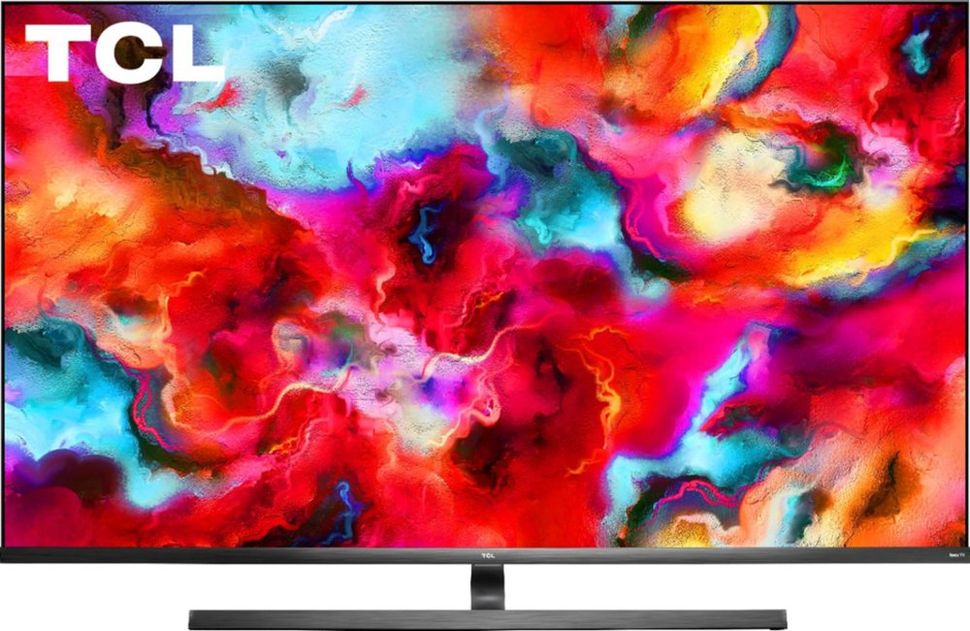 Specifics have not yet been announced, but TCL will be introducing a 2020 version of the 8-Series QLED 4K Roku TV that updates the model we saw in 2019.
With TCL announcing HDMI 2.1 support on its 2020 TVs, we can definitely expect to see the new 8-Series offering the same 2.1-based features that have been touted for 2020, like variable refresh rates for gaming and THX gaming mode.
No details have been shared, but it also stands to reason that if TCL has a new, better version of mini-LED backlight, it is likely to show up on TCL's premium flagship 4K set. We haven't gotten confirmation that Vidrian will be making its way to the 4K 8-Series model yet, but we'll update this story when we know one way or the other.
The original 2019 8-Series QLED Roku TV with miniLED backlight came in 65- and 75-inch versions, priced at $1,999 and $2,999, respectively. We would expect any new models to come in similar size and price options.
TCL 6-Series Mini-LED QLED Roku TV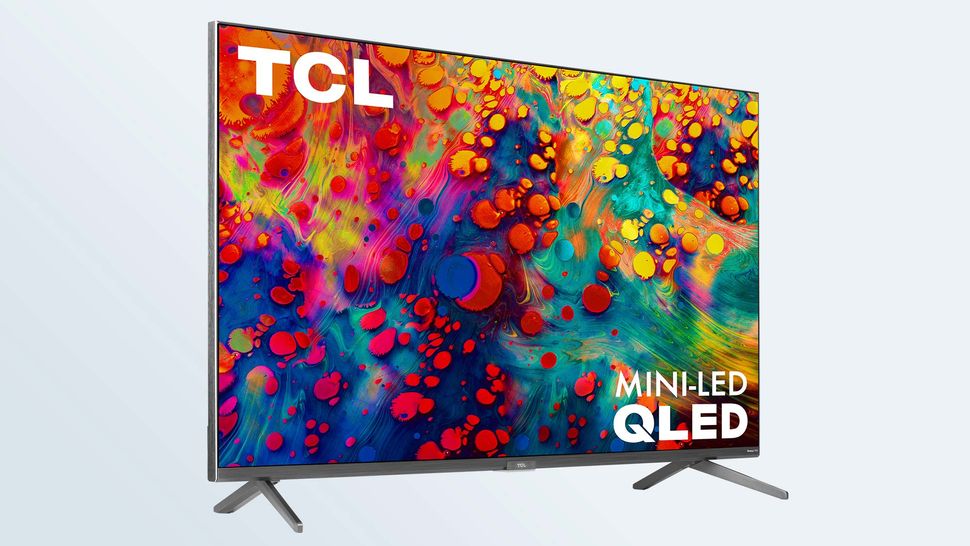 The TCL 6-Series Roku TV is a long time favorite, frequently showing up on our list of the best TVs thanks to the high performance and premium features offered on the mid-range TV, and the excellent value it offers. The 2020 6-Series steps up the overall quality of this excellent TV with new technologies that only improve the value of the set.
The new 6-Series gets TCL's mini LED backlight, a technology previously seen on the premium priced TCL 8-Series QLED Roku TV models, and uses the tiny LEDs to create 240 discrete dimming zones behind the LCD panel, providing better contrast, tighter lighting control, and improved HDR performance.
The 6-Series is also the first TCL TV -- and first from any manufacturer -- to get THX certified game mode, which pairs gamer friendly features like Auto-Low Latency Mode (ALLM) and Variable Refresh Rate (VRR) with stringent requirements for color quality, fast response times, and speedy transitions from dark to light.
Returning from the previous model is QLED enhancement to the LCD screen, which offers better color gamut, and richer picture quality.
The 6-Series is also one of the only Roku TVs on the market to feature a microphone built into the remote control, making voice interaction even easier.
Swipe to scroll horizontally
TCL 5-Series 4K QLED Roku TV
TCL's more affordable 5-Series Roku TV is also getting a big update, and plenty of features once relegated to premium sets. The biggest improvement is the addition of QLED technology, bringing the same brightness and color enhancing capability to the ultra affordable 5-Series line that was seen last year in the 6-Series.
The 5-Series won't be getting the mini LED backlight seen on the 6-Series, the QLED panel will be backed by 80 standard LED lighting zones, providing the same level of HDR capability and contrast control offered on more premium LCD TVs.
Swipe to scroll horizontally
The 5-Series is available for purchase now in sizes ranging from 50 inches up to 75 inches, starting at $399 and ranging up to $1,099 for the 75-inch model.
TCL 2020 TVs new features
Some of the features TCL has announced will show up on multiple models in the TCL lineup of Roku TVs. The first is HDMI 2.1 support, which should be more prevalent on more TCL Roku TVs this year. The new standard will allow such features as enhanced Audio Return Channel (eARC) with uncompressed audio formats and gaming with variable refresh rates that match the TV's refresh rate to the game console's output frame-by-frame to eliminate tearing and judder.
But TCL is taking gaming a step further, with a newly announced THX Certified Game Mode, which promises speedy responsiveness and better-than-average picture quality, along with new features like Auto-Low Latency Mode and Variable Refresh Rate features included in the new HDMI 2.1 spec.
With the recent addition of HDMI 2.1 to the latest TVs, many new smart TVs are touting gamer-friendly features like Auto-Low Latency Mode (ALLM) and Variable Refresh Rate (VRR). These features let the TV seamlessly switch to game mode whenever the console is activated, and to eliminate screen tearing with frame synchronization technology similar to AMD FreeSync or Nvidia G-Sync.
But THX Certified Game Mode is more than just a re-branded version of features included in the new HDMI 2.1 spec, however. Those features will make for better gaming on any TV, but THX goes above and beyond with this certification, testing certified TVs along several points, and ensuring that they meet specific criteria for an even better gaming experience.
Among the criteria are standards for everything from color quality and refresh rates to rise time, which looks at how quickly the TV can handle dark-to-light transitions, essential for fast-paced games.
TCL TVs will also come with the latest version of Roku TV, one of our favorite smart TV platforms. In 2020, Roku-based smart TVs will ship with Roku OS 9.2, which should benefit from improved search capabilities and voice search, along with compatibility with Amazon Alexa and Google Assistant for controlling your Roku TV through your favorite smart speaker.
TCL Android TVs
While Roku remains at the front and center of the TCL TV ecosystem, another smart TV platform has started popping up as TCL began selling its first Android TVs in the United States.
The TCL 3-Series is at the low end of TCL's lowest-priced models, selling for less than $200 and offering such stunning features as 720p and 1080p resolution. However, new for 2020, the latest members of the 3-Series line use Android TV instead of the mainstay Roku platform.
Like other Android TVs, however, the Android-based 3-Series models offer a few things that TCL's Roku sets don't, such as a built-in Google Chromecast for easy content sharing from mobile devices and laptops, and the full app selection offered through the Google Play Store.
Selling through Best Buy, the TCL 3-Series Android TVs come in two models, a 32-inch set with 720p resolution, selling for $129, and a 40-inch set with full HD (1080p) resolution, which sells for $199.
Bottom line
This article is based on the information presently available about TCL's upcoming TVs. As we learn more in the coming weeks and months, we'll update this story to reflect the latest announcements and confirmed details, so check back regularly to stay up to date on all the latest TCL 2020 TV news.