The new iPhone 15 Pro is tipped to include some pretty major changes, from a new 3nm A17 Bionic processor and titanium design to a new action button and possibly a periscope zoom camera for at least the iPhone 15 Pro Max.
Apple made some big changes with the iPhone 14 Pro and the upgrades look to continue in 2023 with the new iPhone 15 Pro. Of course, there are rumors about a so-called iPhone 15 Ultra, too, though it sounds like an iPhone Ultra may not happen until next year.
Some other iPhone 15 Pro rumors include USB-C ports and a price hike. If you want the full details, we've compiled what to expect from the iPhone 15 Pro. If you want to read about the iPhone 15, we have a roundup of those rumors, too.
iPhone 15 Pro news (updated May 30)
iPhone 15 Pro: Possible price and release date
Apple likes to stick to September as its time frame for iPhone launches, so we'd wager the iPhone 15 Pro will come out in mid-September 2023, with one analyst giving the date of September 22/23 as the specific retail launch day. The iPhone 14 Pro released on September 16, 2022, while the iPhone 13 Pro launched on September 24, 2021.
There is a slight wrinkle now, however. Trial production has reportedly begun for the iPhone 15 lineup and it's starting a month earlier than usual this year. This seems to be due to Apple's mass-production plans in India and China rather than an indication that we will see an iPhone earlier than usual, but we cannot rule it out for sure.
Going by another rumor that Apple's producing greater quantities of iPhone 15 and iPhone 15 Pro displays, and earlier than normal, perhaps we can conclude instead that Apple's making sure it can cope with demand by ramping up production early.
Check out our look at potential iPhone 15 release dates for a more specific guess as to the day the new models could arrive.
As for price, we won't hear much about that until the lead-up to Apple's event. But that's not to ay we can't speculate. The iPhone 14 Pro starts at $999 / £1,099 / AU$1,749 going all the way up to up to $$1,599 / £1,749 / AU$2,769 for the 1TB iPhone 14 Pro Max. Now we'd expect the iPhone 15 Pro to follow that pricing.
But a $100 price hike has been tipped for the iPhone 15 Pro. That rumor was originally posted on Chinese site Weibo, but analyst Jeff Pu has since suggested that iPhone 15 Pro prices could go up, given the number of improvements Apple is reportedly adding to this year's models.
If a $100 increase happens, it would mean a base iPhone 15 Pro would top the $1,000 mark. That could sting consumers, especially when the cost of living is high, so Apple will have to make the case that a more expensive iPhone 15 Pro is worth it.
A different source says the iPhone 15 Pro could cost up to 20% more, at least for Apple to produce it. That would be a huge jump in price for consumers to swallow, so hopefully Apple eats some of the increased production cost itself.
As a counterpoint, another report speculates that Apple may drop the prices on the iPhone 15 and iPhone 15 Plus after the iPhone 14 Plus reportedly struggled to make inroads with shoppers. It's unclear if that would impact iPhone 15 Pro pricing, but one scenario would have Apple boost Pro prices to make its standard models seem more appealing.
iPhone 15 Pro: Design and display
Bloomberg's Mark Gurman claimed all iPhone 15 models will get the Dynamic Island. This could see more developers become motivated to make apps that adapt to the morphing camera cutout/display feature, and thus further add to its capabilities. It may well be a new type of Dynamic Island too, as Apple's rearranging some of the sensors inside, leaks say.
There's no reason to believe that Apple will change the screen size or underlying OLED tech for the iPhone 15 Pro. The 6.1-inch form factor has withstood the test of time, and is a favorite among many (including some Tom's Guide staff). And the always-on display is more than likely to stay, as is the ProMotion-enabled adaptive refresh rate. Don't expect an update to a new display technology, such as microLED, for another few years yet.
Apple might return to rounded edges for the iPhone 15 Pro, which are more ergonomic, especially when combined with the weight of modern iPhones. This rumor was given more weight by supposedly leaked images of the front glass panels of the iPhone 15 range, which show how the sides of the screen on each model could be gently curved. Alleged iPhone 15 dummy units also show off rounded edges for the new phones, including the iPhone 15 Pro.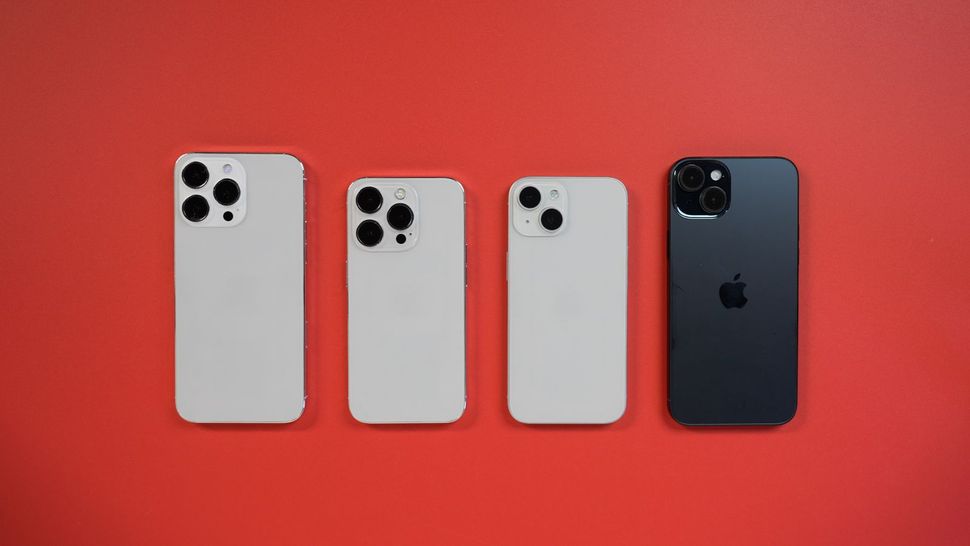 The bezels surrounding the display on the iPhone 15 Pro could get slimmed down, too. A series of leaks suggests slimmer bezels than before, with leaker Ice Universe sharing a design that shows 1.55mm bezels on the iPhone 15 Pro. That compares to 2.1mm on the iPhone 14 Pro.
As for other iPhone 15 Pro design changes the chassis might be made of titanium, a long-rumored feature for iPhones. This could lead to a stronger yet lighter Pro iPhone, which we think would be an excellent upgrade.
According to a batch of recent renders, the iPhone 15 Pro Max's width is "around 5 percent bigger" than the current generation with the camera bump included. Though the lenses themselves protrude less than those of the iPhone 14 Pro Max's, pointing to the likelihood of a periscope zoom lens exclusive to the iPhone 15 Pro Max.
Analyst Ming-Chi Kuo initially claimed that "two high-end iPhone 15s" will feature solid-state buttons. However, Kuo now says to expect solid-state buttons to debut in 2024 with the iPhone 16 Pro instead. Bloomberg's Mark Gurman also reported that Apple is skipping solid-state buttons on the iPhone 15 Pro series, citing "manufacturing complexity, higher associated costs and software integration issues."
Even Apple's likely production partner for these buttons, Cirrus Logic, has announced to shareholders to not expect this feature to go ahead. Seems we'll have to wait for next year after all.
Speaking of buttons, the iPhone 15 Pro models could come with an 'action button' like that of the Apple Watch Ultra. According to the rumor, the iPhone 15 Pro's action button would be customizable. We've since learned that this action button will double as a mute button from a set of iPhone 15 Pro CAD renders.
These same renders show a slightly larger camera bump for the iPhone 15 Pro Max vs iPhone 15 Pro, owing to an exclusive periscope zoom camera for the Pro Max.
It's also rumored that Apple may ditch the SIM card try outside the U.S., forcing iPhone users in other countries to adopt the eSIM feature that's been around for many years.
If you're curious as to how all these changes could look, take a glance at this leaked video of an iPhone 15 Pro mold, which shows roughly how it all fits together.
iPhone 15 Pro: USB-C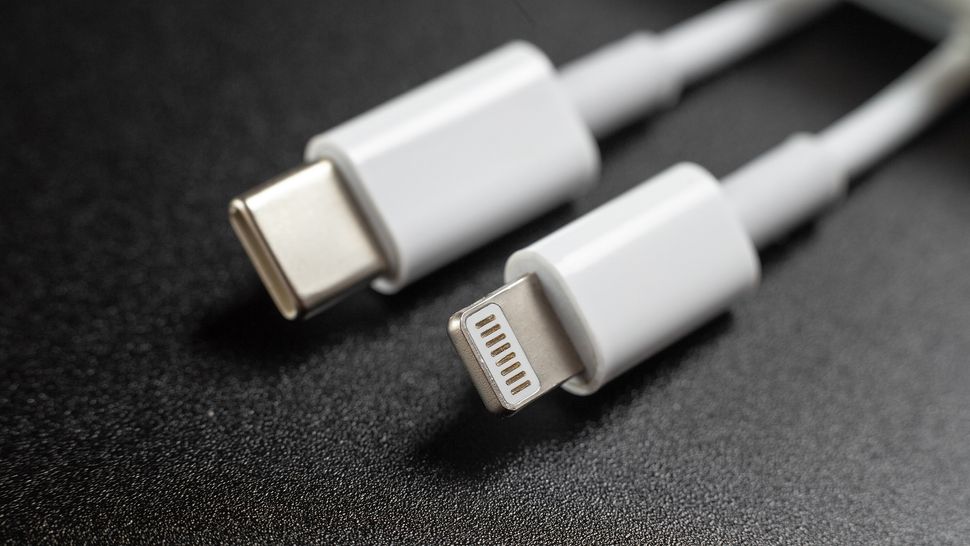 Many, including us, expect 2023 to be the year that Apple finally retires the Lightning port on the iPhone, going with USB-C instead as mandated by the European Union and enforceable from December 2024.
According to a recent tip, Apple was apparently considering sticking with the Lightning port until March 2022, when the EU's demand forced the company's hand. As such, it looks very likely we'll see a USB-C port on the iPhone 15 Pro. That's especially the case now that a leaker claims mass production has begun on Apple's USB-C accessories for the iPhone.
An alleged iPhone 15 photo shows a handset with a USB-C port in it. If this feature's coming to the basic iPhone for this year, then it stands to reason that the Pro models will get it too.
The Pro iPhones will reportedly get faster data transfer speeds from their USB-C connectors, while the regular versions would be stuck at the same speed as Lightning, which is equivalent to the ancient USB 2.0 standard. Then again, another rumor says that Apple is planning to restrict some USB-C functions like transfer speed, reserving that only for accessories it approves. (This would be an extension of the current Made for iPhone program Apple runs for Lightning accessories.)
We're not sure how much weight to put on that rumor, but with analyst Ming-Chi Kuo now suggesting that's what Apple's USB-C plan is, we're more inclined to believe that it will happen.
That would be unfortunate since we've also heard that Apple could be using Thunderbold 3-compatible ports. This would allow for some of the fastest data transfer speeds on any phone available right now, and could unlock support for external displays.
Another rumor claims that Apple will stick to its Made for iPhone tricks with USB-C accessories, potentially limiting third-party options. This could potentially clash with European Union law that dictated how device makers will need to adopt a common standard for charging and connectivity, in this case, USB-C. A European Parliament member says it would be a "direct violation of the law" if Apple restricted data transfer and charging potential for non-Apple accessories, with a European Commission member also threatening that the EU could block sales.
With USB-C, Apple could open up a new route to faster charging, which is one of the things we want the iPhone 15 range to fix when held up against the current iPhone. Qi2 wireless charging support may be on the cards as well, with a rumor claiming it could be available at 15W charging speeds — the same as MagSafe's current limit
iPhone 15 Pro: Cameras
The iPhone 14 Pro and iPhone 14 Pro Max rank as some of the best camera phones you can buy, partially thanks to the new 48MP main sensor. It can take some great shots, and even use the full 48 megapixels in RAW photos.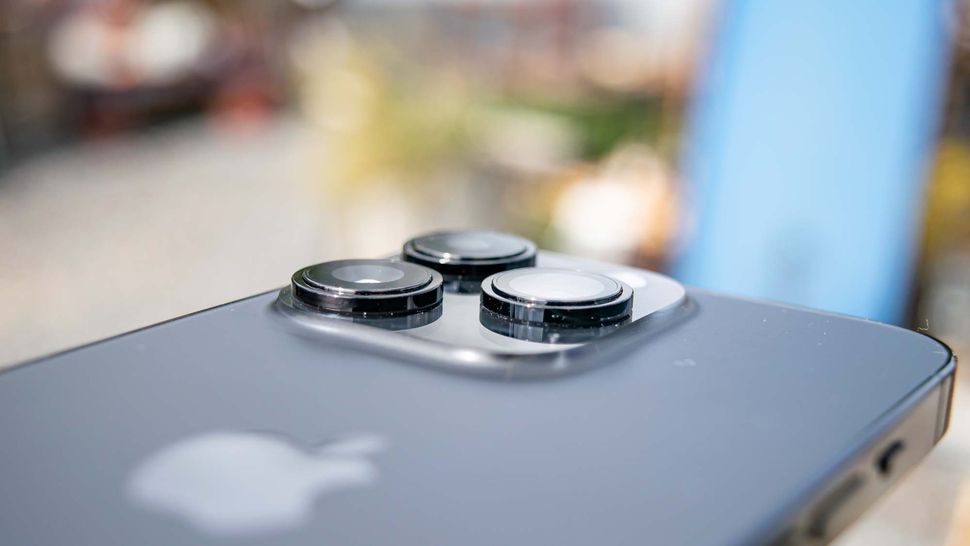 One of the things we have heard is that Apple will use Sony's new "state-of-the-art" sensor for the iPhone 15, potentially a new model that's almost an inch across, and/or uses a "triple-stacked" design which should make for brighter and more colorful photos.
However another leaker claims this larger sensor is being reserved for the iPhone 16 Pro series. If true it means the iPhone 15 Pro lineup may be stuck with the same sensors as last year.
It would also potentially improve the iPhone 15 Pro's over- and under-exposure compensation, a change we'd love as the iPhone 14 Pro struggles a bit with exposure control in challenging scenes. But it's possible that this new camera will only come to the Pro Max version, which would create an annoying two-tier arrangement with the Pro models that Apple tends to avoid doing.
We've heard about a periscope telephoto lens in an iPhone for a while now, and 2023 might be the year it happens. Ming-Chi Kuo claims the iPhone 15 Pro will finally get this periscope telephoto capability, helping it match the likes of Samsung and Google for zoom performance. That said, it could be reserved for the iPhone 15 Pro Max this year, with next year's iPhone 16 Pro and Pro Max both getting it thanks to a size increase for both phones.
How far will this zoom go? The iPhone 15 Pro Max will reportedly feature a 6x periscope zoom, compared to 3x on the iPhone 14 Pro Max. So double the range sounds good to us. And if it's capable of variable zoom levels too, even better.
The Twitter leaker Unknownz21 claims that the iPhone 15 Pro series will be getting a new camera arrangement that changes the positions of the ultrawide and telephoto lenses. This move is apparently being made to accommodate the new periscope zoom, even though it will likely be a a Pro Max exclusive.
Another Kuo rumor claims that the iPhone 15 Pro will sport an 8P main lens to reduce distortion in wider-angle shots, but considering that Apple just moved to a 7P lens for the iPhone 14 Pro, we'd take this one with a grain of salt.
One upgrade could be on the way for the iPhone 15 Pro's LiDAR sensor too. Apple's apparently moving suppliers for the AR/portrait mode auxiliary sensor, which will apparently mean enhanced efficiency or better performance for those specific camera modes.
iPhone 15 Pro: Specs and performance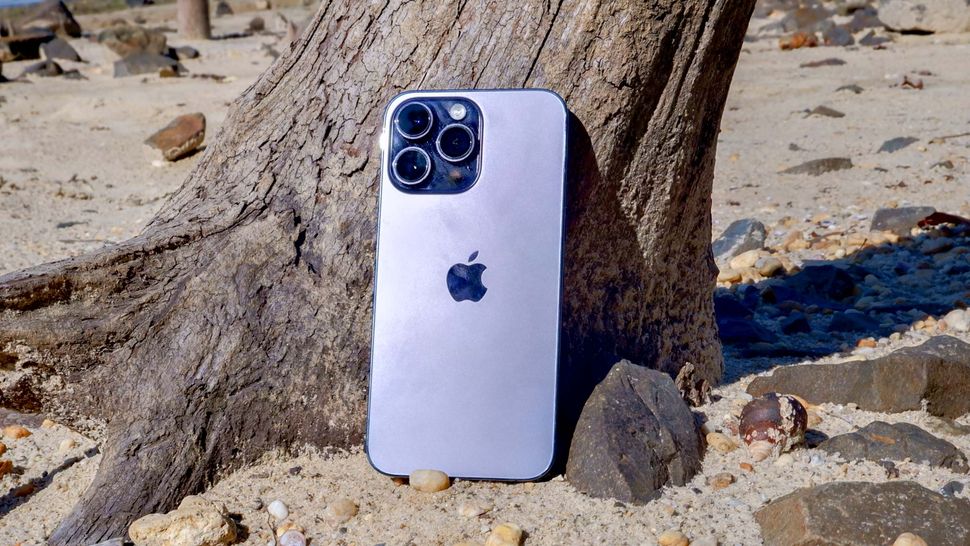 Even before the iPhone 14's launch, analysts were predicting Apple would use different processors for its various phones going forward, which is exactly what happened. That means the iPhone 15 Pro is likely to get a new chipset when it launches.
It's safe to assume that this will be the A17 Bionic. A report from TrendForce tips the iPhone 15 Pro lineup to feature this rumored A17 Bionic while the iPhone 15 and iPhone 15 Plus would keep the older A16 Bionic chipset.
The A17 Bionic is rumored to be manufactured using a 3nm process, which would theoretically improve both performance and power efficiency. So while the A16 Bionic is very impressive, its successor might be even more so. In fact, TSMC —which makes Apple's silicon and has begun mass production on its new 3nm chip — predicts a 35% improvement to power efficiency with the 3nm process. That bodes well for iPhone 15 Pro battery life.
Allegedly leaked benchmarks for the iPhone 15 Pro show off how much faster the A17 Bionic chip could be over its predecessor as well as the chipsets of the best Android phones.
In the single-core test, the iPhone 15 Pro apparently hit 2,317 and delivered a multi-core score of 6,750 in Geekbench 5. These scores resoundingly beat those served up by the mighty Samsung Galaxy S23 Ultra, hinting at the next Pro iPhones being powerhouses.
Swipe to scroll horizontally
iPhone 15 Pro Leaked Benchmark Scores

| | | | | |
| --- | --- | --- | --- | --- |
| | iPhone 15 Pro (alleged) | iPhone 14 Pro Max | Samsung Galaxy S23 Ultra | OnePlus 11 |
| Geekbench 5 single-core score | 2317 | 1882 | 1578 | 1166 |
| Geekbench 5 multi-core score | 6750 | 5333 | 5081 | 4962 |
| Geekbench 6 single-core score | 3019 | 2523 | 2000 | 1536 |
| Geekbench 6 multi-core score | 7860 | 6396 | 5164 | 5065 |
Yet another TrendForce report claims that Apple plans to bump the capacity and specification of the iPhone 15's RAM. For the Pro models, that could equal 8GB total. For the iPhone 15, that might mean LPDDR5.
We've long heard that Apple wants to build its own wireless modems for the iPhone to break away from Qualcomm. The Cupertino phone maker even bought Intel's floundering modem business in 2019, reportedly with an eye toward making its own modems. That may be the ultimate goal, but Qualcomm has said it expects to supply the "vast majority" of Apple's modems in 2023; instead, the chipmaker now claims the iPhone 16 is likely to feature an Apple-built modem. Put all that together, and we think the iPhone 15 Pro will use Qualcomm's X70 modem.
iPhone 15 Pro: Battery life and charging
We haven't heard anything about the battery sizes yet for the iPhone 15 Pro and iPhone 15 Pro Max. The iPhone 14 Pro has a 3,200 mAh battery, which is on the small side compared to Android phones, and the iPhone 14 Pro Max has a 4,323 mAh battery.
By comparison, the Samsung Galaxy S23 Ultra packs a 5,000 mAh battery, but capacity is only one part of the equation. The iPhone 14 Pro lasted 10 hours and 13 minutes on our web surfing battery test, while the Pro Max endured for a much longer 13:39. So only the Pro Max made it on our best phone battery life list.
Even without bigger batteries, the iPhone 15 Pro and Pro Max should last longer on a charge, thanks to the rumored new 3nm A17 Bionic chip. Plus, there's a report from Economic Daily News that claims that Apple will use a more efficient display driver chip via a 28nm chip (down from 40nm).
As for charging, we may see the iPhone 15 Pro move from 20W charging to 27W wired speeds, which while slow by other smartphone standards, would still be quicker than any previous iPhone. Good news for anyone who's been waiting desperately for their iPhone to fill up after forgetting to charge it overnight.
iPhone 15 Pro: Software
When the iPhone 15 Pro arrives, it's all but certain to be running iOS 17, a new version of Apple's iPhone software. As before, expect a preview at June's Worldwide Developer Conference that shows off what's new in the software update. That preview will take place when WWDC 2023 kicks off on June 5, with a public beta following afterward. The full release of iOS 17 should drop in the fall — just before the iPhone 15 Pro and the rest of the iPhone 15 models come out, if history is any guide.
Details about iOS 17 changes are becoming more focused as we get closer to WWDC. The biggest rumors suggest an overhaul to iMessage; Apple may also open up the IPhone to third-party app stores. We've also heard about big changes coming to the Wallet and Health apps as well as a new journaling app for the iPhone.
iPhone 15 Pro: Outlook
September 2023 remains off in the distance, so expect many more iPhone 15 Pro rumors and leaks to spring up. We might hear about this supposed differentiation between the iPhone 15 Pro and iPhone 15 Ultra, if there is one — and we sincerely hope there isn't.
The Pro models are solid devices, especially the iPhone 14 Pro. But let's hope we continue to see meaningful upgrades to the small phone that packs a punch. But there's more we'd like to see, such as 256GB base storage and faster charging speeds to start. What's more, Apple needs to address battery life for the iPhone 15 Pro, which took a major downturn in 2022.
Keep it locked here as we learn more about the iPhone 15 Pro in the coming months.