The summer time is the perfect season to watch some of the best TV shows there are — especially on those vacations when the weather turns bad, and your only respite is the hotel room. (Just keep one of the best streaming devices with you, as I do.)
We thought it was high time to look at the best shows to fill your summer time with. Sure, the TV seasons aren't what they used to be, and shows such as The Bear season 2 are debuting soon, but the warmer months always seem to have more time for binge-watching TV.
My picks include multiple shows that I sped-watched so that I could catch up with their on-air finales. As a result, I can personally attest to how fun they are to watch without breaks.
Better Call Saul
For all the cord-cutters without AMC, and the folks who said "sure, uh-huh," when we recommended Better Call Saul over the last eight years, your excuses are up. One of the very best TV shows of the past decade — and the best that went longer than four seasons — every episode of Better Call Saul is finally streaming on Netflix.
While BCS is technically a prequel to Breaking Bad (another of the best shows on Netflix) it's a truly great show in its own right. Through its six seasons, it follows attorney Jimmy McGill (Bob Odenkirk) on his path to becoming every criminal in Albuquerque's favorite legal rep, as the titular Saul Goodman. Along the way, he goes through tough times with his troubled genius brother (Michael McKean) and his close personal friend Kim Wexler (Rhea Seehorn).
With an episode a night, Better Call Saul could take up your entire June and July. Honestly, it doesn't matter if you watch Saul before or after Breaking Bad. Just watch it already. Odenkirk, McKean and Seehorn all put in top-tier performances, and each season's plotting wastes no scene.
Genre: Drama
Seasons: 6 (63 episodes total)
Watch on Netflix
King of The Hill
King of the Hill is one of those shows that never truly got its due, often because of the large shadow cast by The Simpsons. Now, you can go back to appreciate it, just like how Hill family patriarch Hank (voiced by Mike Judge) believes his precious propane should be seen — on its own.
Over 13 seasons, KotH follows the Hill family's misadventures in suburban city of Arlen, Texas, where Hank's well-meaning wife Peggy (Kathy Najimy) always finds some way to get herself into trouble. Then, there's the oft-misunderstood Bobby (Pamela Adlon), who keeps accidentally teaching life lessons to his father.
Arlen may not have the reputation of The Simpsons' Springfield, but it is filled with just as many zany characters. Your favorites will likely include the naive and lovable Luane (Brittany Murphy), who is Peggy's niece. Hank may be exceptionally old-school compared to what's going on today with his views, and that's probably why a King of the Hill revival is headed for Hulu in the coming years.
Genre: Comedy
Seasons: 13 (259)
Watch on Hulu
A League of Their Own
Nothing says summer quite like baseball, so why not spend some time with the best sports series in recent history?
For those days when you just want to binge a whole show in a day, the first season of Prime Video's A League of Their Own is an incredibly easy-to-finish series. A re-imagining of the classic film, this series doesn't just bring women onto the baseball field. It also addresses life as a closeted queer athlete and the color barrier that kept Black men and women segregated and in their own leagues.
And it all begins with Carson Shaw (Abbi Jacobson) breaking herself out of her small-town rut to try out for the burgeoning All-American Girls Professional Baseball League in Chicago. There, she meets other women, including some new friends. But when their coach (Nick Offerman) doesn't seem like a true ally, the ladies will have to get it done on their own.
A shortened second and final season has been confirmed.
Genre: Sports dramedy
Seasons: 1 (8 episodes)
Watch on Prime Video
Succession
You're already watching Succession season 4 right now? Good, because you've got a big reason to watch it all again. Max, the new HBO Max, just delivered new 4K enhanced versions of Succession seasons 1-3, with season 4 arriving on June 30.
Haven't watched Succession yet? Well, here's a bit of intel you've possibly not heard yet: Succession is pulling off a triumph in TV, with a practically-perfect final season. Unlike Game of Thrones, Succession has stayed beloved for its entire run, as audiences loved to loathe the Roy family, which is loosely based on the Murdochs and other familial empires.
Brian Cox is amazingly spiteful as aging patriarch Logan, whose mortality is the big question everyone else is always thinking about but rarely mentions. His wanna-be alpha-male sons Kendall (Jeremy Strong) and Roman (Kieran Culkin) both jockey for the throne, while Shiv (Sarah Snook) is trying to get taken seriously in this boy's club world. Oh, and her boyfriend Tom (Matthew McFadyen) is too busy messing with their young and malleable cousin Greg (Nicholas Braun) to be taken seriously.
Genre: Drama
Seasons: 4 (39 episodes)
Watch on Max
Lost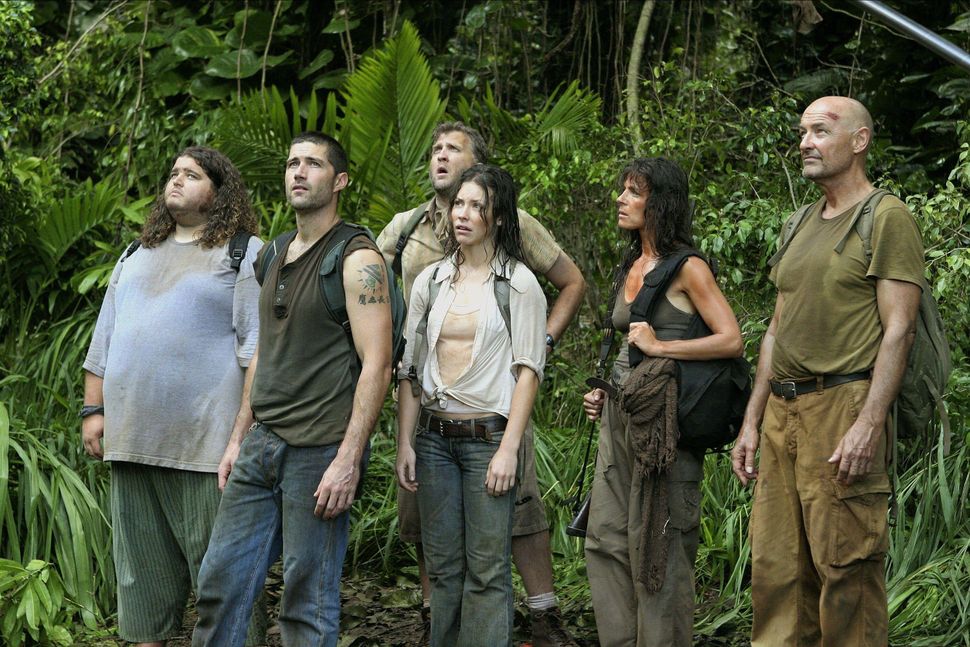 Lost's story of Oceanic Flight 815 and its passengers revived a massive trend on TV, with a trail of mystery-box shows that followed in its wake. These programs kept audiences coming back every week looking for the latest clues and answers, though they often got more new questions than solutions.
For Lost, audiences not only needed to know why Oceanic 815 crash-landed on an island, but how on earth polar bears were on said tropical paradise. Then, they dove deeper, with numerological clues that seemed to connect the cast of characters. And that's all before we understood anything about the smoke monster or the hatch. Or how the heck survivor John Locke ... I'm not going to spoil that for you.
Fortunately for you, all of Lost is available to watch right now, so you can keep watching episode after episode. And with 121 episodes, you could fill the entire summer up by watching an episode per evening.
Genre: Mystery
Seasons: 6 (121 episodes)
Watch on Hulu
The Good Place
One of the best comedy shows that actually felt like one cohesive story from its premiere through its finale, The Good Place is a great summer watch. Because while sitcoms are often stretched as far as they can go thanks to their malleable structures, the story of Eleanor Shellstrop (Kristen Bell) and her trip to the afterlife is much different.
After passing away, Eleanor wakes in a magical land called The Good Place, and instantly knows something is wrong. Not only does nothing quite look or feel right, but the other folks there are also a bit odd as well. And as her guide Michael (Ted Danson) explains the rules of The Good Place, Eleanor only has more and more questions.
On top of all that? The Good Place is the most philosophical show that's also rife with humor and jokes. Like a good beach read, The Good Place will leave you feeling like you haven't wasted your time.
Genre: Comedy
Seasons: 4 (53 episodes)
Watch on Netflix
Justified
Polling the TG team, I heard a loud cry that Justified should be on this list. The Western crime drama from FX is based on Elmore Leonard protagonist Raylan Givens (Timothy Olyphant), a deputy U.S. Marshal who plays by his own rules. That rubs his superiors the wrong way and complicates his work.
Justified's second, fourth and sixth seasons all earned perfect 100% Rotten Tomatoes scores, with the adjacent seasons pulling in scores between 93% and 96%, so always expect quality. The second season, which focuses on the criminal actions of Mags Bennett (Margo Martindale) and her three sons is seen as a prime example of peak TV.
Genre: Drama
Seasons: 6 (78 episodes)
Watch on Hulu
More from Tom's Guide