Beyond Pokemon Go: 10 Games We Want to See in AR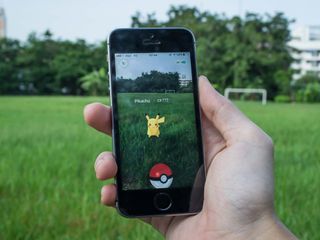 OMG! There's a Drowsy in my bedroom! Pokemon Go is a certified hit, with people from all walks of life taking to the streets on their own quests to capture their favorite battle monsters in real-life surroundings. Utilizing their smartphone cameras and GPS, fans of the series are seeing their favorite Pokemon popping up on random city blocks, parks and even cemeteries.
But what happens when the Poke-frenzy starts to die down? Here are a few of the titles we think should be next in line to get the AR treatment when we're finally done catching them all.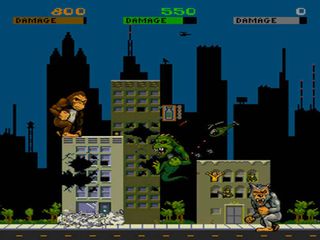 Rampage
An '80s throwback, Rampage lets you rip through an unnamed city, demolishing high-rise buildings as one of three iconic monster types: Lizzie (Godzilla), George (King Kong) and Ralph (Wolf Man). Imagine unleashing that same wanton destruction in your own neighborhood by simply positioning your camera over the building of your choice and punching it until it caves from the fury of your awesome assault. Best of all, there's no property damage, lawsuits or angry S.W.A.T. teams when the fun's over.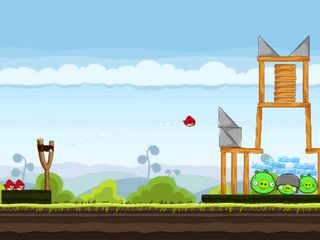 Angry Birds
Rovio should take a page out of Nintendo's book and get in on this AR craze. We'd love to take the fight to the pigs in (sort of) real life, launching the games' avian arsenal into buildings at will, knocking them down like so many poorly stacked dominos. It could potentially give the sagging franchise a much-needed boost.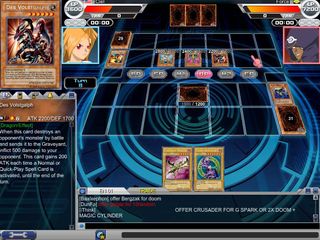 Yu-Gi-Oh!
Yeah, we know Oculus VR is supposedly working on a game like this for virtual reality, but we want the real thing. Modeled after the popular manga, cartoon and (of course) card game, players would have the ability to scan their physical cards into the game and duel other gamers, just like in the show. Come on, who hasn't wanted to obliterate someone with the Dark Magician or Blue-Eyes White Dragon, complete with the crazy effects?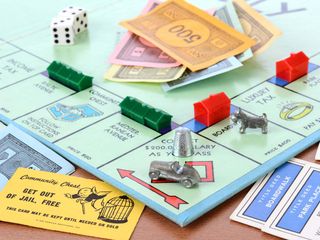 Monopoly
The Legend of Zelda, Star Wars, Super Mario Bros. — there are plenty of game-based versions of the popular board game. Heck, there's even a few actual video games of the real estate title, so it only makes sense to make an AR version. Using Foursquare and Swarm's massive geolocation database, the game would map out a board using real properties, generating titles and deeds as players roll the dice and make their way around the playing field.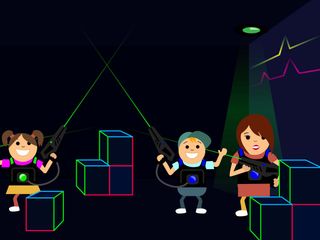 Laser Tag
Why pay $50 a person to run around a dark, confined space when you've got a smartphone? With an AR iteration, you could take the fun to your favorite park or neighborhood. Ideally, there'd be an option to select the size of the playing field as well as the number of players, so you could make the party as big or small as you wanted. You'd also need a phone harness and a small IR blaster, to bring the digital reckoning.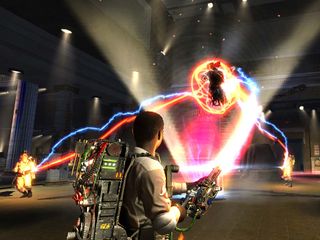 Ghostbusters
"If there's something strange in your neighborhood, who you gonna call?" With an AR version of a Ghostbusters game, the answer would be yourself. With a simple scan of the room, you'd be able to discover the pesky spectres and bust them using a variety of tools in addition to the proton packs and ghost packs. Taking a page out of Pokemon Go's playbook, gamers should have the ability to categorize the ghosts using a digital version of Tobin's Spirit Guide.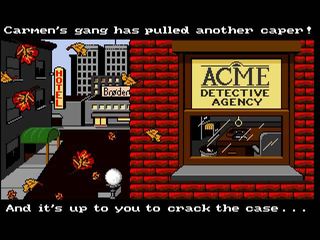 Where in the World Is Carmen Sandiego?
Someone cue up the Rockapella! If done correctly, a Carmen Sandiego game could revolutionize the way kids play educational games. Before starting, the phone would use your GPS to track your location and give you clues based on landmarks in your town. For instance, did you know that Edgar Allan Poe had a house in the Bronx? The more you know...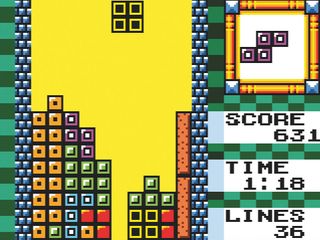 Tetris
Life-size Tetris? Sign us up. Believe it or not, the classic game from 1984 is still popular and has a number of recent iterations, including Tetris Blitz. In this version of the game, you'd be attempting to fit the iconic shapes into surrounding buildings. For a real twist, there would be a 360-degree mode, so you could position the pieces into three-dimensional spaces.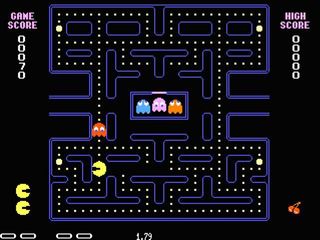 Pac-Man
We've seen enterprising fans of Pac-Man create real-life versions of the game. But with the AR version, players wouldn't need nearly as many props. The app would map out your playing area, and as the titular character, you'd navigate the area, trying to avoid and chomp ghost. You'd map your progress on the phone's display, searching for pretzels, cherries and, of course, power pellets. Our version of the game would let friends or nearby players join your game as the ghosts.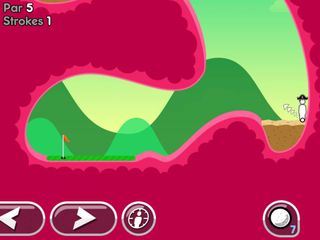 Super Stickman Golf
You've never played golf like this before. In Super Stickman Golf, your phone would transform any area into a wacky golf course, full of fun power-ups. Instead of playing at the stuffy golf course, you could hit the links in a supermarket or a museum. Just try not to be too much of a public nuisance.