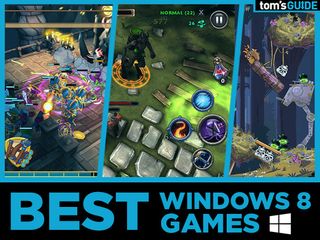 The Best Windows 8 Games
Windows 8 is in a fascinating position of being able to play top-end AAA games, while also supporting titles optimized for touch-screen play. With traditional download marketplaces such as Steam and GoG offering classic PC fare, the Windows Store is the place to go to get the latest and greatest games built from the ground up to support Windows 8.
The Windows Store now features many exciting franchises such as Halo and Asphalt, with major publishers such as Gameloft unleashing new releases and proven hits. You'll also find a good number of off-the-beaten path games that will keep you entertained for hours. Check out 15 of our favorite Windows 8 games.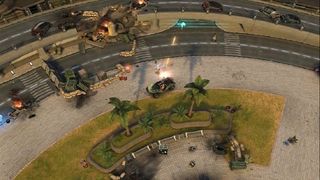 Halo: Spartan Strike ($5.99)
The Halo saga continues on mobile and desktop with Halo: Spartan Strike. Put on some Spartan armor and take on humanity's enemies, from the vengeful Covenant zealots to the mysterious Prometheans. Players fight their way through a 30-mission campaign spanning the breadth of Halo history, from the historic Battle of New Mombasa to the imposing Gamma Halo station. Each mission brings new challenges, such as Promethean enemies and weaponry, as well as familiar standbys such as the Bubble Shield and an arsenal of UNSC and Covenant weapons and vehicles.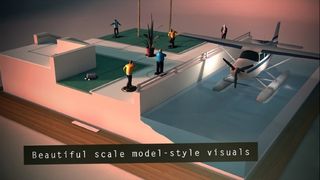 Hitman GO ($4.99)
Square Enix's newest expansion to the Hitman stealth game franchise comes in a totally unexpected form: a puzzle game. Taking its cues more from Hitman's stealth gameplay rather than its action, Hitman GO is a turn-based board game that requires you to carefully navigate the board. You'll have to rely on timing, special items and other board elements to either take out or outmaneuver guards and reach your assassination target. Presentation is particularly top-notch, with guards, targets and series protagonist Agent 47 all laid out as game pieces and tokens that you slide across a board. As with all good puzzles, the game starts out simple but quickly ramps up the challenge.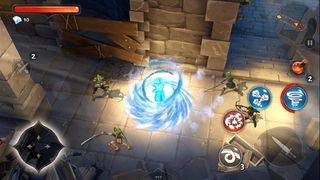 Dungeon Hunter 5
The latest version of Gameloft's Diablo-clone Dungeon Hunter 5 arrives in the Windows Stores, providing players with numerous single-player and multiplayer challenges. The single-player game picks up where the previous game left off, with players taking the role of Bounty Hunters attempting to reunify the shattered land of Valenthia in the wake of a demon invasion. In addition to the single-player game, players can also engage in fortress raids, attacking other players' strongholds in order to gain gold and loot. Dungeon Hunter 5 is free-to-play, but if timers and premium currencies don't deter you, it's a solid mobile action-RPG romp.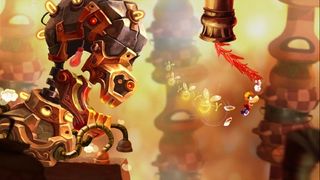 Rayman Fiesta Run ($2.99)
Ubisoft's iconic cartoon runner returns in Rayman Fiesta Run, an auto-running platformer where players guide Rayman through challenge levels, running and jumping to claim as many golden Lums as possible. Simple touch controls allow players to focus on the gameplay and movement challenges. This allows the slick, cartoon art style to really shine, meshing seamlessly with well built challenge levels making for a challenging, but accessible, platforming game.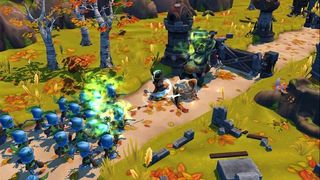 Royal Revolt 2
The reverse tower defense game Royal Revolt takes a more Clash of Clans-like approach with Royal Revolt 2, which has players building up their kingdom's castle and defenses while preparing to raid other players' strongholds for gold. On the defense, players design their base tower defense style, balancing defensive structures and walls with taverns, farms, silos and other economy buildings. On the attack, players lead their troops against the strongholds of other players, hammering through defenses in an attempt to make off with the other player's loot.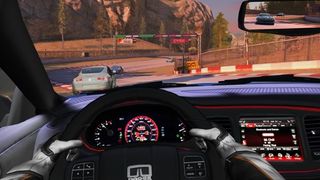 GT Racing 2 (Free)
Gameloft is one of the few devs consistently releasing its mobile offerings into Windows Store, and among the standouts is GT Racing 2. This racer distinguishes itself from Gameloft's Asphalt series with its focus on realistic driving, featuring more than 60 licensed cars that you can race on 13 tracks. Players can try game modes such as Duels, Knockouts and Overtakes, participate in classic races across more than 1,000 events, or try their luck in multiplayer races. Numerous camera modes and a built-in screenshot function let you enjoy the slick graphics and weather effects.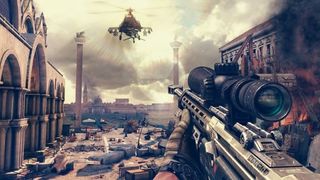 Modern Combat 5 ($6.99)
Gameloft's Modern Combat series has carved a niche out for itself as a fantastic first-person shooter for mobile devices, and in an amusing twist, Modern Combat 5: Blackout made the leap from mobile to a Windows platform. MC5: Blackout delivers a solid single player campaign as well as multiplayer shootouts, with experience and rewards from either mode carrying over to the other. A class progression system also allows players to choose how they want to play the game, with specialized roles including Assault, Heavy, Recon and Sniper troopers. Modern Combat 5 requires a touch input device to play, but, if you've got a tablet-laptop hybrid, Blackout is a great choice for shooter fans.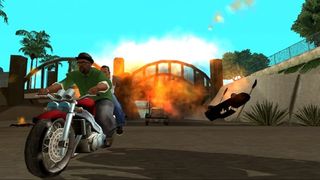 Grand Theft Auto: San Andreas ($6.99)
First released in 2004, Grand Theft Auto: San Andreas is a console classic, bringing its mix of third-person action and driving to the fictional state of San Andreas. Players take on the role of Carl Johnson, who returns home to Los Santos after learning of his mother's death, only to quickly get pulled back into a world of gang violence and police corruption. In addition to the open world action and driving, the re-release of GTA: San Andreas also sports remastered graphics from the mobile release.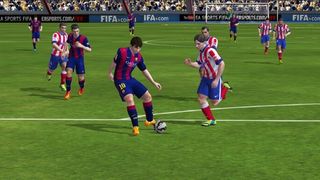 FIFA 15: Ultimate Team (Free)
FIFA 15: Ultimate Team is the latest iteration of Electronic Arts' annual soccer sports franchise, and challenges players to build their dream team of players. Starting with a limited stable of bronze level players, it's up to you to earn points in order to earn, trade or collect the world's best soccer stars into your own ultimate team. FIFA 15 features the familiar gameplay of previous iterations, while also offering a Quick Simulation mode that puts you in a simplified management role, deciding team tactics and substitutions. Other features, such as Team of the Week and playable real-world matchups, provide a lot of new material to keep the game fresh. Note that FIFA 15: UT does require a touch input device.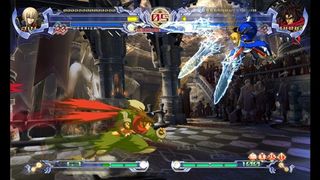 BlazBlue: Calamity Trigger ($7.99)
The BlazBlue franchise of Japanese fighting games blend graphically stunning with tactically complex combat, and the Windows Store features the first game in the series, BlazBlue: Calamity Trigger. First released in 2008, Calamity Trigger's 2D graphics and gameplay have aged quite well, and the game is a treat when played on a good gamepad. Our only gripe? The Windows 8 version of BlazBlue: Calamity Trigger in the Windows Store only features Arcade, Versus and Score Attack modes, without online multiplayer or the console version's Story mode.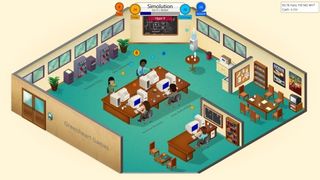 Game Dev Tycoon ($7.99)
Take a trip through video gaming history with Game Dev Tycoon, a business simulation game that takes players down memory lane. Starting out in a garage office in the 80s, players are given freedom to develop their own games, choosing whether to focus their efforts toward groundbreaking gameplay, stories, cutscenes or technical innovations. Grow your own game dev studio, recruit a team of top talent, develop cutting-edge technology and chase the fickle favor of fans and critics in this top-notch business sim.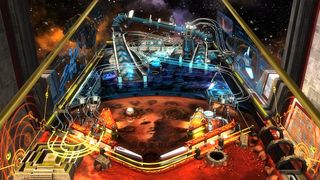 Pinball FX2
Pinball FX2 is an impressive pinball offering by Zen Studios, offering beautifully rendered pinball tables that blend old school mechanics with visual thrills and effects you just can't replicate on a physical table. The Windows 8 version comes with the full Mars table for free, with individual tables and themed table packs (based on franchises such as Marvel's Avengers and Star Wars) available as purchased downloadable content.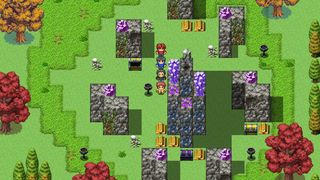 Doom & Destiny
Take the classic top-down JRPG formula from the early days of Final Fantasy and throw in a healthy dose of self-aware gamer humor, and you get Doom and Destiny. When four geeky friends are mistaken for the prophesied heroes destined to save the world from evil, hilarity and shenanigans ensue. Doom and Destiny takes the tropes of fantasy RPGs and gamer culture and then lovingly lampshades them within a well-made computer RPG.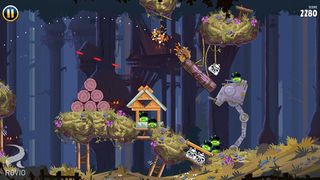 Angry Birds Star Wars ($3.49)
Angry Birds Star Wars transplants Rovio's enraged birds to a galaxy far, far away to do battle against the piggish Empire and the evil Lard Vader. The game brings the same catapult gameplay of Angry Birds with a Star Wars feel to visuals and game mechanics. We love the blasters, light sabers and Force powers thrown into the mix. Combined with some nifty level design, Angry Birds Star Wars adds delightful complexity to an already fun formula.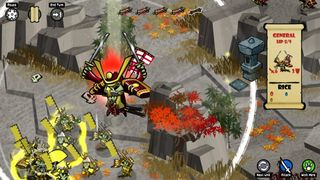 Skulls of the Shogun ($9.99)
A well-regarded Windows Store game, Skulls of the Shogun melds turn-based strategy gameplay with a whimsical, cartoonish take on Japanese mythology. As the betrayed General Akamoto newly arrived in the afterlife, it's up to you to, quite literally, raise hell by gathering an army of fallen souls to take on your treacherous underling. The 20 levels of campaign offer a good challenge, with online multiplayer also available.