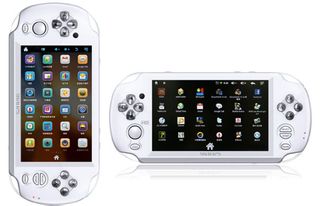 An Android PS Vita
The Sony PS Vita has only just debuted, but already knockoffs have been appearing all over the place in China. Here we have a console with the same design as the original version, but that uses Android technology. This particular fake console – one in a sea of many - is loaded with the same 1.2 GHz processor, 512 Mo of live memory, an HDMI port, and a 5 inch screen.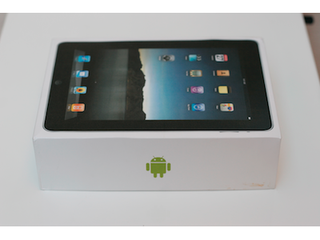 The iPed
The success of the iPad hasn't gone unnoticed by Chinese knockoff engineers. Of the numerous fakes inspired by this popular tablet – some more successful than others-, the iPed is the most attention-grabbing. Here again, it's based on an Android that but has been reworked a few times.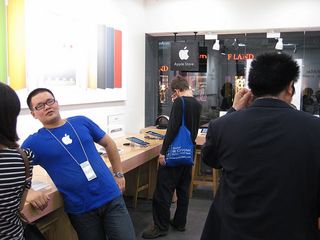 The Fake Apple Store
After having copied Apple phones, tablets, and other such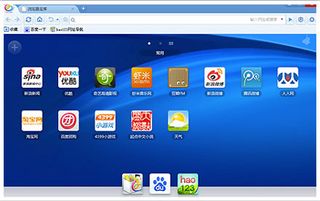 Baidu Navigator
When Baidu - a Chinese search engine similar to Google – launched its own navigator, there was an air of déjà vu about it… Yup, you guessed it - it looked exactly like Google Chrome's homepage, with a few color and icon changes thrown in.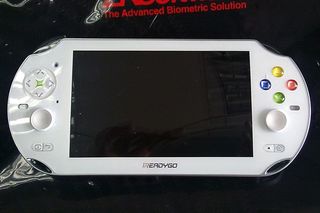 A PS Vita with Xbox 360 Colors
Sometimes, making a simple knockoff just isn't enough. Counterfeiters might go a step further by mixing the design of a PS Vita with an Xbox 360. On the tech side of things, the console is equipped with a 1 GHz processor, a 5 inch OLED screen, an HDMI port, and a 720p camera in the back. The actual technology is, yet again, derived from Android.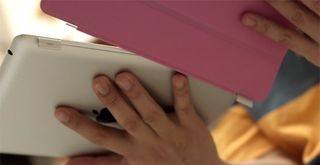 A Fake Smart Cover
Even the SmartCover for the iPad 2, sold as an option from Apple, has generated it's own counterfeit version. It works as a cover for the tablet, and is very similar to the original, but the quality is definitely inferior. The parts are detachable, which means that it tends to fall apart at inopportune times and get lost, not to mention the fact that the cover gets dirty very easily. And that's not even the worst part, which is the price: it's $33, which is only $6 less than the official, and superior, Apple version.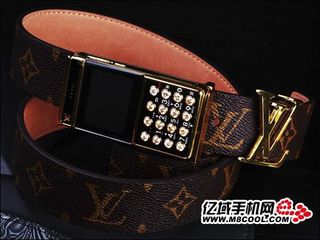 The Louis Vuitton Belt-Telephone
And now for something completely different: there's a current trend in China where an original product is invented and then has some luxury brand name slapped on it. For example, here we see a magnificent belt-telephone "from" Louis Vuitton. Belt-telephone? We're not even going to go into how you have to take your belt off every time you want to answer or make a call…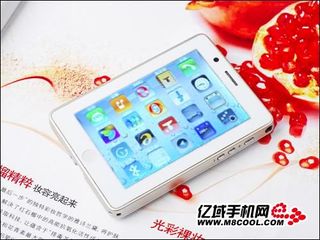 The E-Pad
Apple products make up a very large part of the Chinese counterfeit market. It is therefore not very surprising to see that someone has decided to create a strange hybrid between an iPad and iPhone. In practical terms, it works as a small tablet with telephone capabilities, similar to the Samsung Galaxy Note which came out fairly recently. It has a 3.5 inch screen, a camera in the front, and another in the back, two locations for SIM cards, or a TV cable, and the whole thing costs about $70.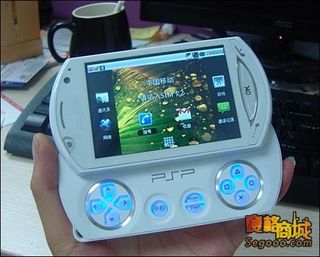 The Fake PSP Phone
The Sony Ericsson Xperia Play, which came out last year and is commonly referred to as the "PSP Phone", also has its fair share of emulators in China. A strangely similar device came out at the end of 2010 and offers prime access to several NES games. Contrary to most other knockoffs, this model is extremely similar to the original.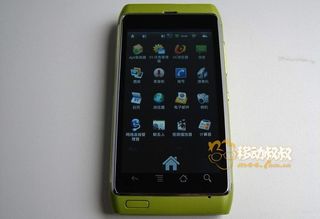 A Nokia Android
Recently, Nokia came out with the Lumia 800, which we tested in our pages and which distinguished itself for being the company's first Windows Phone 7. Starting in the summer of 2010, China has yet again made it it's own by creating a knockoff phone that sports the Nokia brand, and uses an Android 2.1 system (Éclair). This copycat version uses the design of the Nokia N8, with a 3.5 inch screen, a 5 megapixel camera, and an HDMI port.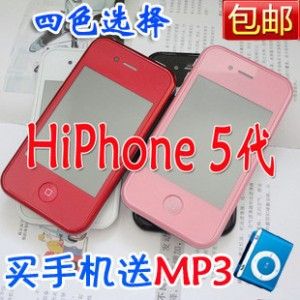 The HiPhone 5
The iPhone 5 exists! Well, it exists in China… kind of. The creator of the HiPhone added one letter to the name in order to "legally" sell his knockoff of the famous phone. Points for originality though: the phone is sold in more than 2 colors, including red, blue, and pink… There are also a lot of functions that aren't available on the Apple phones, like using 2 SIM cards at the same time. The HiPhone is available for "only" $46 in China.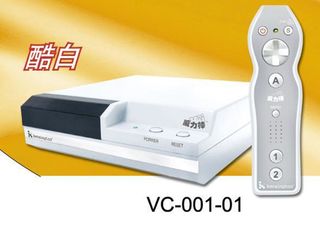 The Vii 2
The very successful Wii console from Nintendo has also inspired a few copycats... Okay, so maybe more than a few. Amongst them, the Vii and it's little sister, the Vii 2, have largely distinguished themselves. The Vii 2 offers more integrated games (twenty so far) and some advertisements, although we should note that since it isn't actually from Nintendo, Nintendo games will not work on it. This console also uses a remote - which looks strangely similar to the Wiimote - to recognize movements.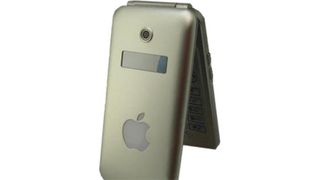 A Flip iPhone
We hear that the iPhone 5 has finally made a few small changes to it design. Before it comes out officially, though, our Chinese neighbors have decided to change the look completely, while still using the Apple logo. Here, we see an "Apple" flip-phone. This product definitely addresses a particular public, since the Asian market has always preferred the flip-phone style to those that we tend to use on the other side of the world.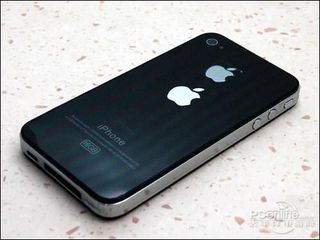 ePhone 4GS
We confess that this iPhone 4S knockoff definitely wins some design points. It looks very very similar to the original, but there are a few small details that they missed: the plastic hasn't been finished in quite the same way (there's none of the glass and stainless steel from the original), and let's not forget that the backside has two Apple logos, one right underneath the other. If we could just forget that the telephone is yet another knockoff using Android technology, one could almost believe that it is a real iPhone. Almost.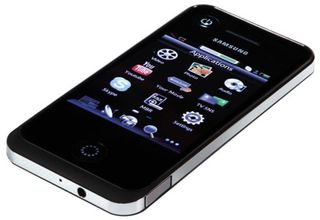 The iPhone from Samsung
It's been a long time since Apple accused Samsung of having copied their design, but you can still find this particular product in China. It looks like an iPhone, but it has the Samsung logo. The phone uses Android technology, but it isn't clear whether this is supposed to be from Apple, Samsung, Google, or all three at the same time… Which means that it must be a telephone mutant.