10 Movies That Changed a Ton Before Release (and Where to See the Directors' Cuts)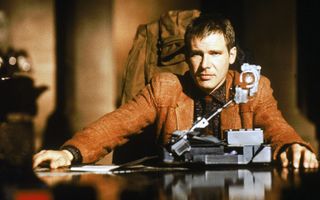 Venom has debuted to so-so reviews, with some critics liking the Spider-Man spin-off's bizarre buddy-cop antics, while others compared the movie to Catwoman. Ouch.
But the bigger story around Venom is lead Tom Hardy's admission to ComicsExplained that his favorite bits of the film ended up on the cutting-room floor.
Whether those decisions came from director Ruben Fleischer or the studio, Venom is not alone in losing scenes. Hollywood is littered with movies that looked very different when they came out of the editing suite, for good or bad. Here are 10 other films in which the first cut was truly the deepest.
Credit: Sunset Boulevard/Corbis/Getty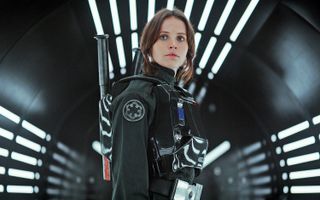 Rogue One: A Star Wars Story
Gareth Edwards is a great director. You only have to watch Monsters to see that. But after he managed to make a Godzilla movie with not much Godzilla in it, many questioned whether Star Wars Story spin-off, Rogue One would be too big for him. The film came out, however, and was pretty great, keeping the original trilogy look and segueing nicely into George Lucas' original space opera.
But the end result wasn't exactly a Gareth Edwards movie. After seeing a rough cut, president of Lucasfilm Kathleen Kennedy and crew decided to bring in co-writer Tony Gilroy to smooth over some of the cracks — well, a lot of the cracks. Gilroy spent millions reshooting a lot of stuff, creating a brand-new ending and trying to fix a film that was in "terrible, terrible trouble."
Credit: Lucasfilm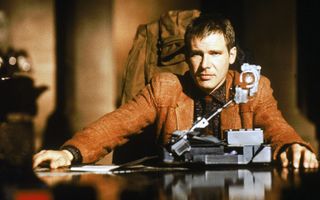 Blade Runner
20th Century Fox, after a negative test screening, hated the first cut of Blade Runner. Director Ridley Scott, in turn, hated the version of the movie that originally made it to theaters. The studio wanted clarity in the story of Rick Deckard (Harrison Ford), a detective out to unmask a group of rogue replicants. So, the studio forced a voice-over (done by a clearly annoyed Ford) and a happy ending. Scott eventually got his way, when a director's cut was released and the film hit cult status. Now, the movie is, quite rightly, regarded as a sci-fi classic, and Scott has been saying, "I told you so," ever since
Credit: Sunset Boulevard/Corbis/Getty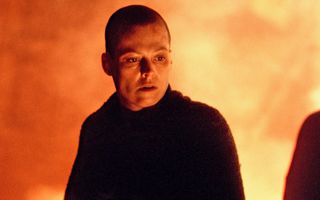 Alien 3
When David Fincher was asked to direct Alien 3, he wasn't the superstar director he is today. At that time, he was an effects wizard who had worked on The Empire Strikes Back and a successful music video director for the likes of Madonna. The iconic video for "Vogue" was by him. Alien 3 was definitely not. The version of Alien 3 that was released, to mixed reviews, was very different from Fincher's vision. He eventually wanted his name taken off of the movie, as he hadn't given his blessing to the cut that was released. He's stayed very distant from the film ever since. But an assembly cut of the movie added more than 30 minutes of new and alternative footage. Even though this didn't earn Fincher's blessing, either, it was made as close to Fincher's original vision as possible.
Credit: Rolf Konow/Sygma/Corbis/Getty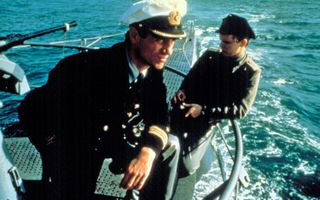 Das Boot
Before Wolfgang Petersen was busy making Hollywood disaster movies, he created one of the best war films ever — and one of the longest. At 209 minutes, the director's cut of Das Boot is as epic as you can get, focusing on the deep claustrophobia associated with living on board a U-boat. The thing is, that cut wasn't even the longest; a 293-minute cut comes with flashbacks and was edited for TV. The cut that made it into theaters was a mere half of that, at 149 minutes. Given that Peterson oversaw all of these cuts, it's unclear which is his favorite; they all serve a particular audience for one of the greatest German films ever made
Credit: Everett Collection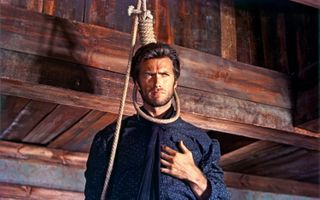 The Good, the Bad and the Ugly
The Good, the Bad and the Ugly is all about cuts; the ending of the film flits from wide shots to close-ups in near silence and is a master class in how to create suspense. The film was recently recut, however, as an extended edition that was released on 4K and that just ended up making everything a bit bloated. There is also an issue with the new voice work that was added to the dubbing of the movie; it's just all a bit meh. The only saving grace is that this was an edit made way after the death of director Sergio Leone, and it very much feels like something he wouldn't have permitted when he was still with us.
Credit: United Artists/Sunset Boulevard/Corbis/Getty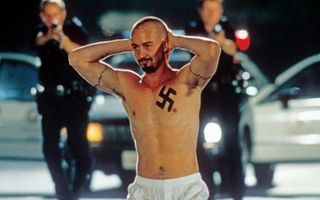 American History X
The director of American History X was, like David Fincher, a commercial and music video supremo. This was Tony Kaye's debut movie, a visceral and brutal tale of racism in the U.S. The problem was that when he handed in his cut of the movie to New Line Cinema, the studio gave him a lot of notes on where the film could be improved. This caused arguments between director and studio, which ended with him banned from the edit suite and lead actor Edward Norton brought in to salvage the movie. Interestingly, the cut that was released was 40 minutes longer, but it produced a solid movie. Tony Kaye, however, wanted his name taken off the film, and the rest is, well, history.
Credit: New Line Cinema/Getty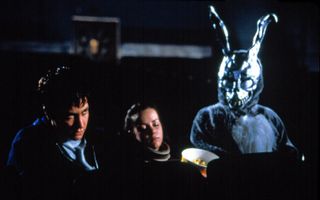 Donnie Darko
This is another one in which a recut actually made the film worse. Richard Kelly's directorial debut was a critical darling but a commercial failure when first released back in 2001. For all its cult status, and modest DVD sales, it just didn't set the box office alight. So, in 2006, it was decided by the studio that the film be rereleased, but Kelly had other ideas; he wanted to do a reinterpretation of the movie and add in elements he felt should have been there in the first place. The result is a longer movie (by 20 minutes) with snippets of time travel and some slight improvements in the digital effects. Kelly also added songs that he couldn't get the rights for the first time around. But the whole thing is just a mess. Songs that shaped Darko, like Echo and the Bunnymen's "The Killing Moon," were replaced, while the ambiguity of the movie is reduced. In short, the new version of Donnie Darko is a movie that lost its magic.
Credit: Everett Collection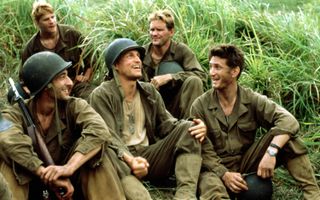 Thin Red Line
Before Terence Malik started releasing a movie every year with enough goldenhour shots to make Michael Bay jealous, a Malik movie was something of an event. The Thin Red Line was the auteur's first movie in 20 years, since Days of Heaven, and it is an absolute masterpiece. But it could have been a very different film. While Malik took a philosophical approach to war, set against a backdrop of barbaric combat, plenty of famous casualties ended up on the cutting room floor. This was because the first edit of the movie was 5 hours long. Notable people Malik shot but left out included Mickey Rourke, Bill Pullman and the voice of Billy Bob Thornton, while Adrien Brody went from leading man to someone with just a couple of lines.
Credit: Everett Collection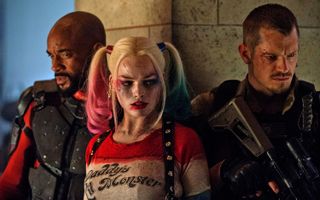 Suicide Squad
Before Venom came along and stole its thunder, Suicide Squad was one of the worst-reviewed comic-book movies of recent times, and this was despite having Hollywood heavyweight David Ayer at the helm. His vision for Suicide Squad was very different from what got released, however. This happened because the studio was getting fed up with dark superhero films and saw how much attention the more lighthearted fare from Marvel was getting. Ayer was quiet about the situation for a long time and was probably pretty happy with the box office success of the movie. But he did recently reveal that his cut was "very different" from what audiences saw. He also said that Harley Quinn's arc in the movie was "vastly simplified."
Credit: Clay Enos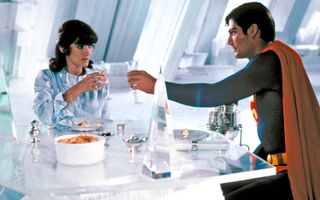 Superman II
It's not just recent superhero movies that have undergone massive re-edits to suit the whims of studio suits. Superman II suffered a similar fate — so much so that it's surprising that the movie is even half watchable. When Richard Donner was shooting the original Superman, he was also tasked with shooting the sequel at the same time. But numerous delays and budget overruns made the studio nervous, and it replaced Donner with Richard Lester. The result is a more lighthearted movie than Donner intended, one filled with continuity errors, as much of the footage was shot two years after the original filming. Don't get us wrong; it's still a good film, but there's something a little off about it. An assembly cut of what Donner's Superman II would have looked like was eventually released, in 2006, but that is more a curio piece than a "must have." Some of the footage comes from screen tests and deleted scenes, and it looks a little rough around the edges.
Credit: Everett Collection