5 Reasons to Buy a PS4 Pro (and 3 Reasons to Skip It)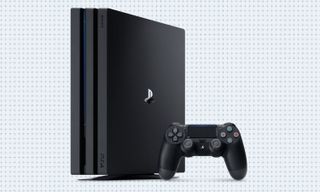 Rise of the 4K Console
Sony helped ring in the era of 4K gaming with the launch of the PlayStation 4 Pro. Priced at $399, the powerful console has a lot of wins under its belt, including a big library of enhanced titles and a virtual reality headset to boot. It can also stream 4K content from Hulu and Netflix and supports high dynamic range for sharper details and richer hues.
But is it time to jump on the 4K bandwagon, and is the PS4 Pro the right console for you? We've researched all the info and compiled all the reasons the PlayStation 4 Pro deserves that coveted spot in your entertainment set, as well as several reasons you might want to take a hard pass.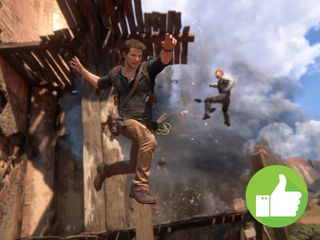 It has superior exclusives.
Sony continues to outpace Microsoft in the exclusive-title battle. This year saw the debut of the critically acclaimed Horizon Zero Dawn as well as enhanced patches for popular games like Uncharted 4, The Last of Us Remastered and Infamous Second Son. Sony's 2018 lineup looks just as promising, with God of War, Detroit: Become Human and Spider-Man right around the corner. The Xbox One X has a variety of enhanced exclusives — including Gears of War 4, Super Lucky's Tale and the upcoming PlayerUnkown's Battlegrounds — but its overall lineup falls short of Sony's.
Credit: Naughty Dog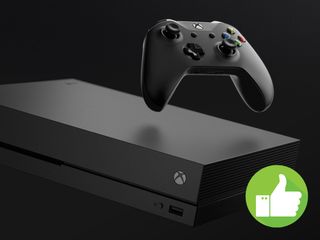 It's cheaper than the Xbox One X.
The PS4 Pro currently costs $399, compared with $499 for the Xbox One X and $699 for an entry-level gaming desktop like the Cyberpower PC Gamer Xtreme VR. That extra $100 can go toward your games library, a PlayStation Plus account or your 4K television fund.
Credit: Microsoft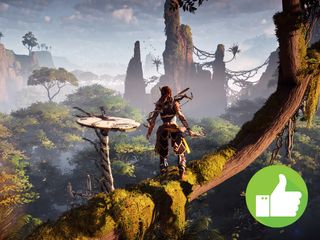 It plays games in 4K (sort of), with gorgeous HDR.
The PS4 Pro can play games in 4K — sort of. Unlike the One X, which can play titles in native 4K , the PS4 Pro often uses checkerboard rendering, a special technology that upscales graphics at higher resolutions (though a handful of PS4 Pro games are native 4K). Even if you don't have a 4K TV, both consoles offer HDR for sharper renders and vivid colors. Each system can also upscale the resolution on a 1080p title for a prettier overall look.
Credit: Guerilla Games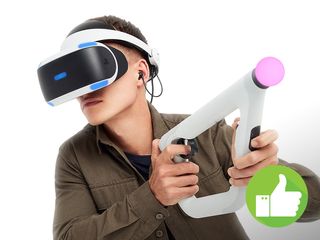 It plays VR games.
Both the PlayStation 4 and the PS4 Pro support the PlayStation VR headset, allowing players to experience an even more immersive type of gaming. Despite being "the most powerful console in the world," the One X doesn't feature any VR support.
Credit: Sony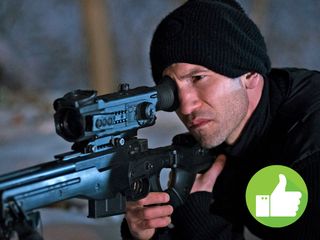 It streams 4K content.
In yet another push toward that 4K TV, the PlayStation 4 Pro supports 4K streaming from Netflix and Hulu. Coupled with the HDR, shows like Breaking Bad, Dear White People, Luke Cage and The Punisher never looked so good.
Credit: Nicole Rivelli/Netflix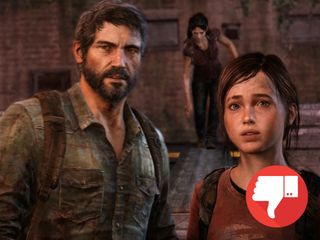 It can't play most games in native 4K.
Thanks to the magic of checkerboard rendering, you're not getting native 4K from the PlayStation 4 Pro — at least not all of the time. And even when you do, most enhanced games are capped at 30 frames per second.
Credit: Naughty Dog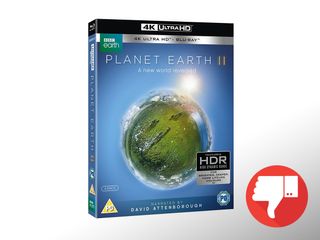 It doesn't support 4K Blu-rays.
Sony made the baffling decision to outfit the PS4 Pro with the ability to stream 4K content but not the ability to play UHD Blu-rays. It's a feature that both the Xbox One X and the cheaper entry-level Xbox One S support, which potentially puts the PS4 Pro at a disadvantage. However, the console does support Blu-ray upscaling, so you'll get some sort of resolution bump in tandem with the HDR.
Credit: BBC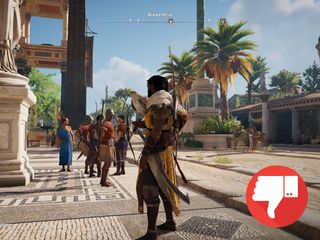 It can't capture video and stills in 4K.
Even though you can technically play games in 4K on your PS4 Pro, you still can't currently capture stills or video in ultra-high definition.Meanwhile, the Xbox One X delivers video and screenshots in glorious 4K.
Credit: Ubisoft