5 Black Friday Deals to Buy (and Avoid)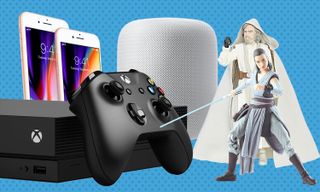 Should you buy it on Black Friday or wait for the price to drop even lower?
Black Friday and Cyber Monday are almost here. That means that for the next few weeks, consumers can expect to be inundated with deals — some good, and some, well, horrific.
But how can you tell which items will be cheaper on Black Friday and which will be cheaper closer to Christmas? That's where we come into the picture. Based on our knowledge of deals — and our battle scars from Black Fridays past — we've made a checklist of which tech items you should buy this week and which items you should wait on. This way you can avoid any buyer's remorse and maximize your savings like a true bargain hunter.
Credit: Apple; Hasbro; Microsoft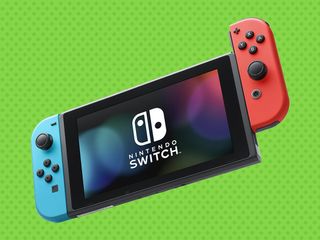 Nintendo Switch
Buy it. Since its debut, the Nintendo Switch has been one of the most elusive gaming consoles. And for awhile its high demand kept it safe from any significant price cuts. That changed in the past year with the console dropping as low as $239 ($60 off) at one point. Although no retailers have announced similar price drops for this week, we're fans of Walmart's deal. It's offering the Switch bundled with Mario Kart 8 Deluxe for $289 via coupon code "ELLEN10". That's not only $10 off its MSRP, but you're also getting a free game.
Credit: Nintendo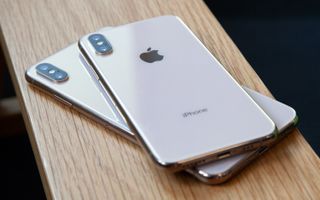 Apple iPhone XS and XS Max
Buy it. Apple's new iPhone XS and XS Max are among the industry's priciest smartphones. While we don't forsee any massive price cuts, one retailer is sweeting the pot with a generous gift card. On Wednesday, Nov. 22 at 10pm ET, Walmart will offer a free $300 Walmart gift card with your XS, XS Max, or XR purchase. (The iPhone must be purchased via an installment plan). Even better, those aren't the only iPhones that will be on sale. You'll also be able to get: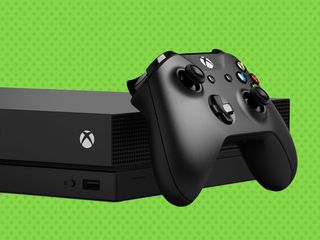 Xbox One X
Buy it. The Nintendo Switch isn't the only console on gamers' minds this month. Microsoft's $499 Xbox One X is seeing some impressive price drops already. Again Walmart has the best deal at the moment offering the Xbox One X for $389 via coupon "ELLEN10". That's $110 off and one of the best Xbox One X deals we've seen all year. Although we saw it for $367 back in June, Walmart's price is still a solid buy.
Credit: Microsoft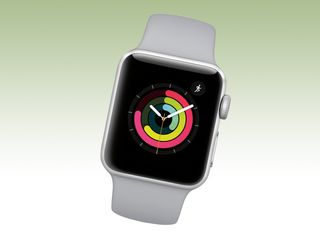 Apple Watch Series 3
Buy it. In what could very well be the best Black Friday deal I've seen to date, retailer Meijer will soon offer the Apple Watch Series 3 for $179 ($100 off) via Meijer's printable coupon. There is a catch. You must buy it in-store and the deal runs from Nov. 25 through Dec. 24 only. That same coupon can be used to get a current-gen iPad for $229 ($100 off). Unfortunately, we don't expect to see any major deals on the Apple Watch Series 4.
Credit: Apple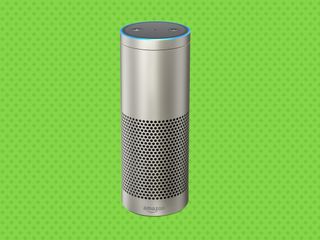 Amazon's Echo Devices
Buy it. From its new Fire TV Stick 4K to its new Echo Dot, Amazon has a wide selection of gadgets to discount this holiday season. (You can keep track of the best Amazon deals here). Currently, the Fire TV Stick 4K with all-new Alexa Voice Remote is selling for $34.99 ($15 off), whereas the Fire TV Cube 4K UHD/HDR is on sale for $59.99 ($60 off).
Credit: Amazon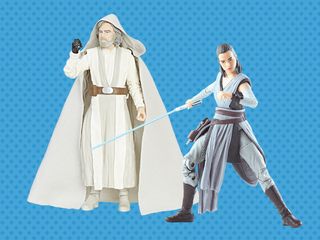 Toys
Wait and buy later. They're on every parent's shopping list, but when it comes to toys, you'll save the most money if you wait until December to make your purchases. Traditionally, that's when retailers offer their most aggressive toy deals on everything from Lego sets to Star Wars figures. However, with Toys R Us gone, many retailers are doubling down on toys this season. To date the best LEGO deals we're seeing are coming from Walmart, and that includes deals on LEGO Star Wars. While Amazon has many of the same prices as Walmart, you can take an extra $10 off Walmart's prices by using coupon "ELLEN10". If you've shopped at Walmart before, you must create a new account and your order must total $35 or more for the coupon to kick in.Credit: Hasbro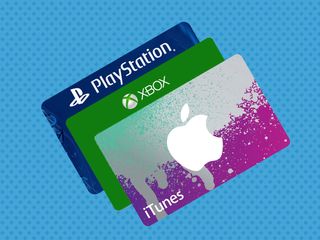 Gift Cards
Wait and buy later. Although we've seen a healthy amount of gift card deals in the days leading up to Black Friday, today's deals don't compare to the quantity and quality of gift card deals we expect to see in December. From the iTunes Store to Xbox Live, you can expect to see gift card deals for most of your favorite stores. with prices ranging from $7 for a $10 gift card to $80 for a $100 gift card.
Credit: Sony; Microsoft; Apple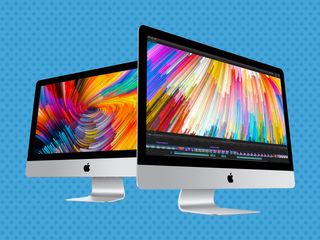 Apple Black Friday Sale
Wait and buy later. Every year, the Apple Store holds a one-day Black Friday sale, and every year we cringe at the anemic so-called deals Apple throws our way. Thankfully, third-party Apple retailers like Best Buy, Walmart and Target will offer their own Apple discounts that match, or many times, obliterate the Apple Store's promos. As a reminder, last year — and the year before that — Apple bundled up to a $150 Apple gift card with the purchase of a new Mac. By comparison, stores like Meijer are already taking $100 off Apple gear showing Apple who's boss when it comes to Apple deals.
Credit: Apple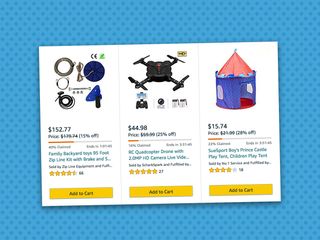 Lightning Deals
Wait and buy later. Lightning Deals are the online equivalent of the in-store doorbuster. Yes, they're great at catching your attention, but they're usually available in limited quantities and thereby prone to selling out quickly. They're also a clever distraction to get you to purchase items that may not be on your shopping list. Our suggestion: if you're a Prime member, you'll get early access to select deals, but don't spend too much time worrying about them as there will be bigger and better sales worth your time.
Credit: Amazon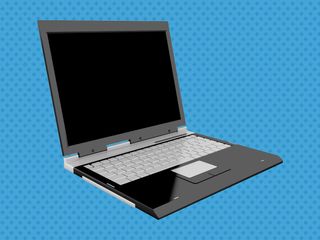 Off-Brand Tech
Wait and buy later. Black Friday started off as a fire sale on off-brand, inexpensive tech. As the holiday expanded, retailers slowly added name-brand devices to the mix. Today, practically every kind of tech is discounted on Black Friday. From high-end OLED TVs to mainstream gaming PCs. That leaves little incentive for you to buy that bargain-bin laptop from a manufacturer you never heard of. Sure, it's cheap, but you'll find better deals — and a better value — if you purchase from reputable brands.
Credit: Shutterstock