Apple's iOS 9 isn't a radical departure from recent versions of the mobile operating system for your iPhone or iPad. But it does introduce a number of enhancements along with a few new and improved apps aimed at helping you do more with your mobile device.


If you're new to iOS 9,top improvements include battery-saving features, a more conversational Siri assistant, and new features in the Maps and Notes app. (For an-indepth look at what's new, read our iOS 9 review.) But even if you upgraded to the new OS when it debuted last September, you still may be unaware of all the capabilities Apple's tucked into iOS.
MORE: 10 Reasons the iPhone Beats Android
To help you uncover all of of iOS 9's capabilities, here's a guide on making the most of its features — even ones you might not have known about.
To use iOS 9, you've got to get it running on your iPhone first. Let us help you upgrade to the latest version of Apple's mobile OS. READ MORE.
We gathered the best tips and tricks in one place, focusing on Mail, notifications, Safari and even the the Phone app. READ MORE.
10 Siri Tips and Tricks Every User Should Know
Siri has added even more powers in iOS 9. Here's how to make your iPhone more awesome using Apple's voice-powered personal assistant.READ MORE.
"Hey Siri" lets you activate the personal assistant on a plugged-in iOS device with just your voice. Here's how to set it up. READ MORE.
The Spotlight search feature is available in two different places in iOS 9. Here's how to use search on your iPhone and how you can manage what results show up. READ MORE.
How to Manage Wi-Fi Assist

This default setting could burn through your monthly data plans, so it's time to shut it down. READ MORE.
You can now set a six-digit passcode in iOS 9 for added security. Here's how to change your passcode if you're upgrading from an earlier version of iOS. READ MORE.
How to Turn Off Location Services
We walk you through how to turn off Location Services throughout your iPhone or just within specific apps. READ MORE.
We'll show you to enable Low Power Mode in iOS 9, along with some other battery-saving tips. READ MORE.
To use Apple's mobile payment service, you'll need to enter payment info into the Wallet app. READ MORE.
How to Use Maps

From iOS 9's new Nearby feature to handing off maps between Apple devices, here's how to master your iPhone's built-in Maps app. READ MORE.
Notes gets a lot of new features in iOS 9. Learn how to create folders, move notes, delete things and more management tips. READ MORE.
You can now add rich media like photos, drawings and formatted text to Notes. READ MORE.
Building a checklist in Notes is perhaps the best addition to the app in iOS 9. READ MORE.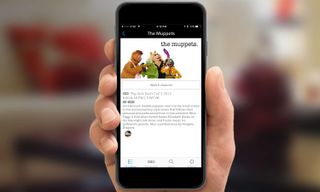 How to Use Your iPhone as a Remote
We've got step-by-step-instructions on how to turn your old iPhone into a TV remote. READ MORE.
If you switch to another type of phone, you'll need to turn off or deregister iMessage to still get texts from iPhone users. READ MORE.