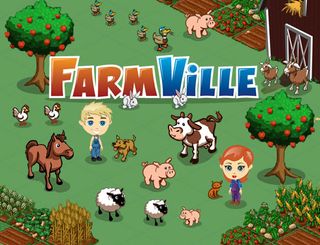 Google's rumored gaming platform may finally see the light of day in 2010, as reports are indicating that the company quietly dumped between $100 million to $200 million USD into social gaming developer, Zynga. For the uninitiated, this is the team behind the unusually popular FarmVille, Mafia Wars, YoVille, and many other social-type games littering FaceBook and the Apple App Store.
Sources behind the report indicated that Google itself made the investment, not Google Ventures. Zynga will supposedly serve as the cornerstone for the Google Games platform slated to launch later this year. If that is indeed the case, Google may incorporate Google Checkout rather than force users to remain with PayPal payments. FarmVille, Mafia Wars and other social games may even finally bring a social atmosphere to Google that wasn't' quite achieved with the launch of Buzz.
But looking back to reports made late last week, the Zynga investment may be just one component in Google's overall "Facebook Killer" application called Google Me, an unconfirmed social website. The company is noticeably attempting to make Google your one-stop destination, whether it's to locate a particular destination, purchase music, socialize in limited characters, check email--it only seems logical that Google would launch a social networking site.
But unlike Google Me, Google Games is more than a rumor. A Google-based job opening in the Mountain View, California area is looking for a product management leader in the "games" department. Responsibilities include identifying market opportunities and defining product vision and strategy, developing and launching new products and enhance existing products, leading and mentoring a team of Product Managers and more.
We're certain more information will be revealed within the next few months.