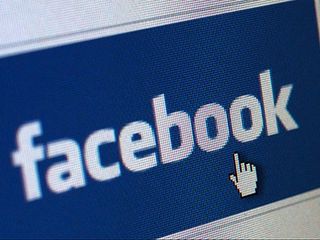 CNBC reports that Facebook plans to launch a music platform during its f8 conference in San Francisco on September 22. The news arrives by way of an unnamed source close to the matter, and follows previous rumors that the social network would indeed launch a music platform before the end of the year.
According to the report, sources within the music industry have confirmed that Facebook hasn't approached record labels as a possible music retailer like iTunes or Amazon. Instead, it may open up its social platform to third-party music services including the just-launched (and Facebook-friendly) Spotify, as well as Pandora, MOG and many others. It's quite possible that these will appear as internal apps while the music services themselves may integrate the typical "Like" feature into their desktop or web-based clients.
What's interesting is that Facebook plans to reveal its music service around the time Apple plans to reveal its rumored 3G-capable iPod Touch, iPhone 5 and cloud-based iPhone 4. This will also be the time when Apple will officially release iOS 5, iTunes 11 and properly launch iCloud, the latter of which includes "iTunes in the Cloud" and "iTunes Match."
That said, Facebook's music platform doesn't seem to be a direct competitor -- it may actually steer business towards Apple instead. But as CNBC points out, Apple and Facebook butted heads last year after the launch of Ping. Apple included Facebook integration without the social website's consent, and was thus forced to remove the Facebook features. Since then, Apple has turned to Facebook's semi-rival, Twitter.
Supporting music services like Spotify and Pandora indicates that Facebook doesn't plan to become a direct competitor with Amazon's Cloud Player service or Google's Music Beta service, both of which offer music storage and streaming (although Amazon also offers free storage for any music purchased from its store). Then again, for all we know, Facebook's mystery music platform could be part of its rumored "Project Spartan" platform which will bypass Apple by way of HTML5 apps within Safari and other browsers.
At this point, everything surrounding the Facebook music platform is mere speculation until the f8 conference takes place next month.