For female runners, getting the right sports bra is as important as finding the best running shoes for your feet. You want a bra that'll give you a good amount of support on the run, stay in place, not chafe, and be easy enough to get off when you get home.
As a fitness editor and a marathon runner, I know what I'm looking for when it comes to running bras. So, I was keen to put Sweaty Betty's latest innovation to the test.
The female-led brand recently launched its Zero Gravity Running Bra — a high-support bra for activities like running, boxing, and HIIT training. It's available in cup sizes A to F, and comes in seven different colorways to suit every style of runner.
To find out more, I spoke to lead Sweaty Betty Bra designer, Sarah Platts, and put the bra through its paces for a week, clocking over 20 miles in it and washing it three times. Read on to find out more.
Sweaty Betty Zero Gravity Running Bra: Price and availability
Like most of the best sports bras on the market, Sweaty Betty's Zero Gravity Running Bra doesn't come cheap — it's $88/£75, but according to bra designer Sarah Platts, it'll last longer than your average sports bra. It's available now, and comes in seven different colors: black, navy blue, wave green, mist blue, amaranth pink, hour blue, and veil pink.
The bra comes in cup sizes A to F, so you can buy your normal bra size, rather than having to convert to a small, medium, or large.
I wear a 32C in my normal bras, and was measured at a Sweaty Betty store in the Zero Gravity Bra, which I found fits true to size. As a reminder, sports bras should be tight and supportive, so don't be tempted to size up — it will feel more restrictive than your everyday bra.
Sweaty Betty Zero Gravity Running Bra: Performance
While it doesn't really matter what your sports bra looks like (I've never cared what color my bra is at mile 20 of a marathon!) if you're spending $80 on a bra, you want it to look great. The Sweaty Betty bra ticks this box — the wide straps and contrasting stitching across the cups make the bra look stylish, and I'd definitely wear this as a crop top in the summer months.
Similar to the brand's Zero Gravity running leggings, the bra is buttery-soft against the skin. Often on longer marathon training runs, I find my bra chafes across the chest band, leaving me with red raw skin when I take the bra off.
Sweaty Betty says they've designed the bra to have a 'weightless hold', preventing hot spots and chafing, and during testing, I didn't experience any rubbing.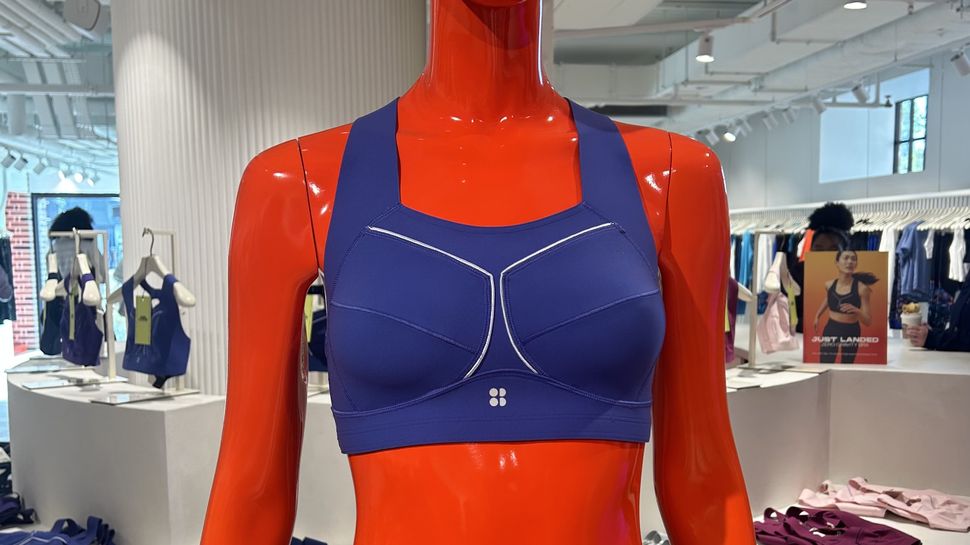 The bra straps are fully adjustable, allowing you to customize the fit, and there are two different fastenings — one at the top of the bra, and one hook and eye fastening at the back of the chest band. There's nothing worse than that sweaty wiggle out of your bra at the end of a long run, and I had no issues with removing the bra, even when wet.
Bra designer Sarah Platts said, "It's so important that women wear a really supportive bra for high-impact activities such as running as the delicate skin and tissue on the chest can easily be damaged with repetitive movement, whatever bra size you are. That's why we've created our pioneering new Zero Gravity Bra, our all-female team spent two years designing, trailing, and test-driving this bra to bring you all the security and support you need whilst keeping the fit and the feel 'ultra-feminine'."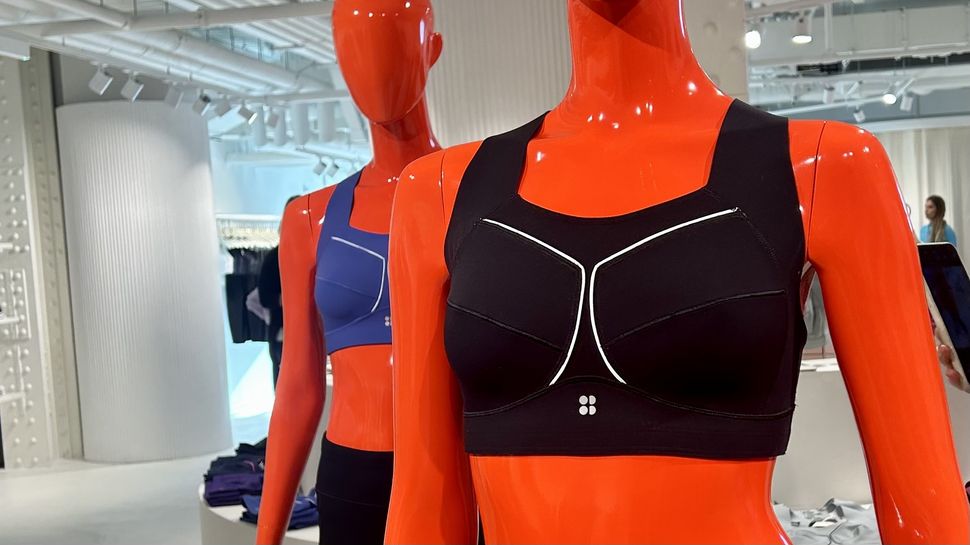 Unlike compression-fit sports bras, the Sweaty Betty bra didn't squash my boobs tight against my chest, or feel overly restrictive on the move. I found the bra minimized all bounce, and washed well — unlike other bras, this one can be chucked in the washing machine with your sweaty kit at the end of the run.
Sweaty Betty Zero Gravity Running Bra: Verdict
20 miles later, I'm impressed. The Zero Gravity Running Bra is super-soft against the skin, doesn't budge, and hasn't left me with any chafing. It's easy to get on and off, even when wet, and allowed me to move freely, whether I was doing a speed session or an easy long run.
It's not the cheapest bra on the market, and won't be in everyone's budget, that said, if you can afford it, this is an excellent, high-impact sports bra, that will leave you feeling protected and supported, however far you're running.
More from Tom's Guide