Right now, my body (and all scientific experts) are saying one thing, and my Apple Watch is telling me something else. I'm one of the folks in New York City who's currently experiencing their first air pollution crisis, and I don't need my Apple Watch Series 8 guilting me for trying to protect my neck (and the lungs inside).
For those unaware, toxic air filled with smoke particles travelled down the northeast, turning our air so orange and polluted that the Environmental Protection Agency (EPA)'s air quality index rated it as "Hazardous" yesterday (June 7), when I saw a score of 372 in my Weather app. (For context a Good AQI is between 0 and 50, and Moderate tops out at 100.) This has led to common pieces of advice from health experts: stay inside, mask up if you need to go outside and do not exercise outdoors.
Apple Watch owners, though, have Apple Watch rings (which I've called Fitness 'loops') to fill. And this is why I think Apple has created a problem that it can fix as soon as it likes — possibly as early as this fall with watchOS 10.
Apple's Fitness app needs a 'day off' button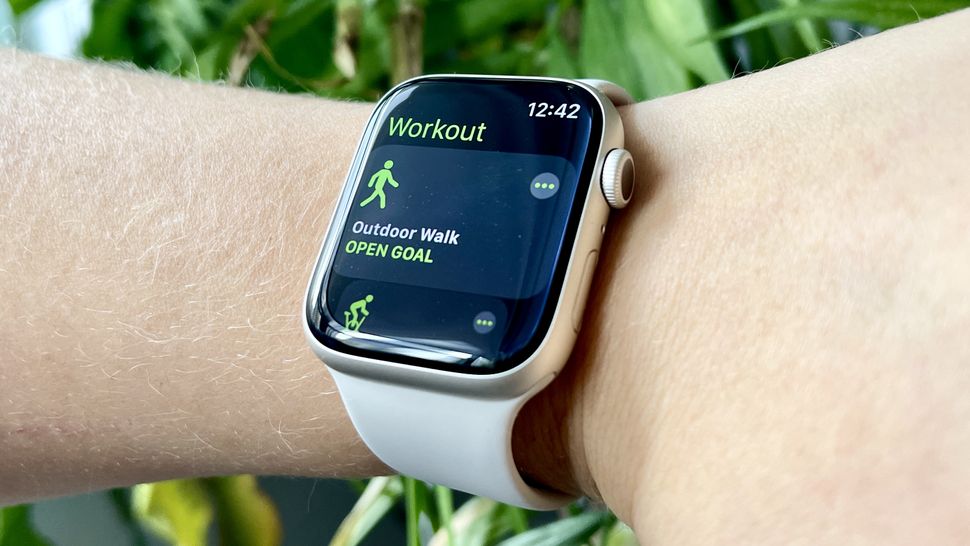 Normally, I use my Apple Watch to push myself to burn at least 840 calories a day. That includes at least 30 minutes of exercise and 12 hours that feature at least 1 minute where I'm standing up.
And because the Apple Watch's Fitness app gives out little "awards" for days where you meet your goals, I felt compelled to push myself yesterday. But I did not. Instead, I fiddled with my watch for a few minutes, lowering the goals to levels that I'd easily cross.
All the while, I thought one thing: a "day off" button would make a ton of sense for myself and everyone else who can't hit their goals for understandable reasons. A colleague experienced stress around their Fitness app goals while injured once, and I have at least one friend who's needed a break for physical recovery, and countless ones with mental health taking priority.
Yes, I could just exercise indoors. But what if you don't have the right equipment? What if you are still waiting for one of the best air purifiers to arrive in the mail? What if your apartment (like mine) isn't perfectly insulated, and you can smell smoke and don't want to push yourself? I could go on, but I think you get the point.
Apple can fix this easily, and should
I've got a 268-day Move ring streak going at the moment, and I don't want that to get broken. Every time I get a "Longest Move Streak" notification, I feel great about it. Except when I got one yesterday, after hitting a goal under my actual goal, and it felt hollow.
A "days off" button that pauses the fitness app's goals could take the stress out of your experience, and make your rewards actually keep their meaning. Apple could even automate parts of that feature — since the Weather app can tell me my local AQI, why can't the Fitness app use that data to suggest I take a day off?
Apple's recently started to show an increased interest in mental health, and a greater understanding of the need to relax and stop pushing yourself is needed to make the Journaling app and other new iOS 17 features feel like less of an afterthought. As much as people brag about having a "no days off" mentality, I'm sure many would thank Apple for making it easier to "take a day" when they need it.
More from Tom's Guide