I love running. It isn't something I do daily, but an activity I engage in after long and stressful workdays. Running has also helped boost my mental and physical health entering my 40s.
Before hitting the streets or treadmill, I reach into my workout bag and grab wireless earbuds that best suit my workout agenda. Water-resistant buds often join me on light jogs in the rain, while soundful buds with powerful active noise cancelation push me through intense training sessions.
I could just name my prime pair and leave it at that. However, not mentioning my other favorites would be a disservice since they're equally great and offer their own set of perks. Some of these you'll find on our best running headphones list and some are hidden gems worth trying out. These are the wireless earbuds I recommend most for running.
Best running earbuds for outdoor training
1. Beats Fit Pro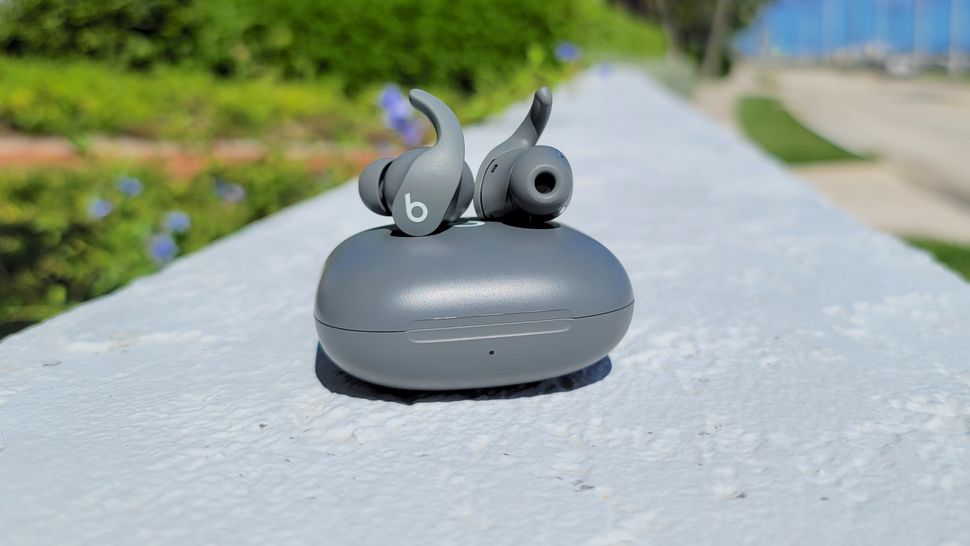 The Beats Fit Pro are essentially a sporty version of the original AirPods Pro. Both models have the same sound features, including Apple's adaptive EQ, noise cancelation, and personalized spatial audio. Music on the Beats has more punch to it, thanks to stronger bass response that blends nicely with crisp mids and highs. The extra oomph they bring to music stimulates a second wind during my 5K runs. ANC blocks out 85% of incidental sounds and the transparency mode keeps awareness up when sprinting on sidewalks.
Seasoned runners will love the installed wingtips since they fold and mold to the outer part of the ears with ease. The silicone tips withstand lots of sweat to maintain a strong seal. Apple's Ear Tip Fit Test doesn't perform as well as it does on the AirPods Pro 2, which are also reliable for running (read my hands-on experience). However, slight adjustments lock the Fit Pro in place. Excellent "Hey Siri" voice activation makes controlling these buds a breeze for seamless voice commands on the move.
Adequate battery life keeps them operating for a reasonable length of time: 6 hours with ANC on and 7 hours with ANC off. The slim charging case is a light carry and holds up to 30 hours. Fast-Fuel charging also generates 1 hour of use on a 5-minute quick charge.
Currently priced at $199, the Fit Pro are occasionally on sale for as low as $159, which makes them a steal.
Read our full Beats Fit Pro review.
Best value earbuds for running
2. Jabra Elite 4 Active
Jabra has the most compelling fitness earbuds lineup, but the annoying naming conventions and similar spec sheets make it difficult choosing between entries. Much of their ad dollars have been spent pushing the high-end Elite 7 Active, and though they're reputable buds, the less expensive Elite 4 Active deliver more bang for your buck. ANC is better than what's available on the Elite 7 Active and suppresses low-/mid-frequency sounds at a higher rate. Premium features like Personalized ANC tailor noise neutralization to your hearing and the proprietary HearThrough mode keeps you on your toes by making ambient noises audible in all environments.
Obviously, you want great sound to go along with great ANC, and the Elite 4 Active are on top of their audio game. Impactful bass blasts through the 6mm drivers to kickstart runs on an energetic note. Multiple presets let you enhance and personalize the soundstage; Treble Boost is fantastic for hip-hop and rock tracks. The tight seal produced by Jabra's gel tips also allow for full sound consumption, ensuring you feel every kick, snare, and pounding drum effect.
These buds are composed of durable plastic and covered in IP57 moisture protection to keep the internals safe from excessive sweat or water damage. The charging case is compact, lightweight, sturdy, and stores up to 28 hours. Speaking of battery life, the Elite 4 offers 7 hours of ANC playtime.
So many selling points and I've yet to touch on the biggest one: pricing. Amazon currently has them at $119, but we have seen them as low as $89, making them unbeatable value for budget shoppers.
Read our full Jabra Elite 4 Active review.
Best running earbuds for battery life
3. JLab Epic Air Sport ANC (2nd Gen)
Inexpensive sports headphones often come with more compromises than they're worth. Not the JLab Epic Air Sport ANC. The $99 second-gen version carries features found on some of the best wireless earbuds. I'm talking about app support with a customizable 8-band EQ, multiple presets, wear detection, and built-in Tile functionality to track misplaced or lost buds on your smartphone. They are available to buy directly from JLab's website, although they don't appear to be sold outside the U.S. right now.
ANC is included. The technology doesn't perform well, but it's useful enough to drown out common distractions such as chatty gym rats and loud TVs. Be Aware is the more serviceable feature and it provides a great sense of security by picking up external sounds clearly. I could hear cars and dump trucks coming up the street, along with sirens from several blocks away.
As for battery life, you're looking at a category leader that outlasts every other sports headphone by several hours. Expect 11 to 15 hours per charge, depending how you use the buds. The durable charging case holds an additional 70 hours. An IP66 rating makes these buds dust-, sweat-, and water-resistant. Lastly, JLab's Cloud Foam tips deliver optimal fit, adding to the Epic Air Sport ANC's value.
Read our full JLab Epic Air Sport ANC (2nd Gen) review.
Best running earbuds for optimal fit
4. Beats Powerbeats Pro
The Powerbeats Pro were my No. 1 pair until the newer Beats Fit Pro hit store shelves. I still rely on them to provide the best on-ear stability on runs. Beats' hook design keeps the buds latched on and the silicone tips maintain a tight grip around the canal. Wearing the Powerbeats Pro for longer than 2 hours straight is fatiguing, but that's mostly a worry for long-distance runners. Casual runners will appreciate the robust construction and IPX4 water-resistant coating that fends off sweat and rain.
These are the company's most bass-heavy wireless earbuds. The low end is monstrous on EDM, hip-hop, and rock recordings and doesn't compromise mids or highs. Vocals are also prominent on acoustic tracks and podcasts. ANC is absent, but the Powerbeats Pro's in-ear design isolates noise well enough to remain focused on runs.
Battery life is equal to the all-new Beats Studio Buds+ at 9 hours per charge; high volume and FaceTime calls don't affect playtimes much. Call quality is another positive and some of Apple's best in the category.
Read our full Beats Powerbeats Pro review.
Best earbuds for running with health features
5. Amazfit PowerBuds Pro
The Amazfit PowerBuds Pro are fitness-first buds with tons of functionality. They double as an activity tracker that automatically detects when you're running and saves workout data directly on the buds. This data can then be synced with third-party running apps like Runtastic, RunKeeper, and MapMyRun. Heart-rate monitoring is also built into the buds to record BPM (beats per minute). Other innovative health features include Cervical Protection to analyze and calibrate your posture, along with the Hearing Health setting that displays decibel levels to better curb bad listening habits and preserve your hearing.
Energetic sound complements most music genres and can be customized via EQ or multiple presets in the companion app. The combination of deep bass and high clarity had me enjoying workout playlists on jogs and relaxing instrumentals during cool downs. ANC doesn't wow, but it's effective for outdoor use, specifically the Adaptive setting, which adjusts noise neutralization to your surroundings. Thru Mode is the better performer and pipes in lots of external sounds for wide ambient awareness.
Despite the low battery life (5 hours per charge), Amazfit's charging case is clutch and extends listening times with an additional 30 hours of portable power. The solid mic performance shouldn't be overlooked either, demonstrating superb speech recognition when speaking Google Assistant and Siri commands.
Read our full Amazfit PowerBuds Pro review.
More from Tom's Guide