Disney Plus and Hulu are two of the best streaming services, and they're both owned by Disney. But they've been treated as largely separate apps for the most part. Now, that's all changing, as Disney Plus and Hulu will officially merge into a single app.
I'm sure you have tons of questions. You want to know when this merger is happening, how to get access, how much it will cost and more. Well, then I have good news — we've got you covered. Read on for everything you need to know about Disney's new super streaming app.
Disney Plus/Hulu super app: Release date
According to the announcement from Disney's Fiscal Full Year and Q4 2023 Earnings Results call, this new combined version of Disney Plus and Hulu is launching in two stages.
First, there will be a beta version of the new super app launching in December 2023. Right now that's only a month away! If you don't get access to the beta though don't worry. A non-beta official version of the app is tipped to launch in Spring 2024.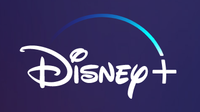 Disney bundle: starting at $9.99 a month
If you want to watch the latest Disney, MCU and Star Wars content and get access to Hulu's vast content library of TV shows and movies, you want the Disney bundle. This bundle starts at just under $10 a month and gives you access to two of the best streaming services out there. It's also the only way to get access to Disney's new super streaming app in December — so sign up now!
However, there is still one thing that could potentially throw everything out of whack. While Disney owns the majority of Hulu and is buying out Comcast's stake in the popular streaming service, it doesn't own the streaming service outright yet. That deal still needs to complete and expectations are that Comcast will ask for more than the $8.61 billion that Disney is offering.
I'm expecting that this ultimately won't derail Disney's plans though. First, while the Hulu deal with Comcast still needs ironing out, it's going to happen. It's just a matter of money at this point. Second, there's no way Disney would roll out a beta version within a month of the announcement when the sale of Hulu to Disney was always going to take a while to finalize in the first place unless they knew they wouldn't hit a roadblock. Don't expect Comcast to swoop in and block Disney's plans here, even if Hulu sale negotiations get a bit contentious before that deal is wrapped up.
Who can use the new Disney Plus + Hulu app?
For at least the beta version, you can only use the new combined Hulu/Disney app if you have a Disney bundle subscription. The Disney bundle combines at least two of Disney Plus, Hulu and ESPN Plus and has configurations that are ad-supported as well as premium configurations that ditch the ads on Disney Plus and Hulu.
As long as you have one of the Disney bundle plans though, you are be eligible for access to the new app. Disney is not reserving this for premium ad-free bundle members. And it seems that if you have a Disney bundle plan, you should be able to get access to the beta version of the new app once it launches in December.

However, like with Hulu itself, you need to be a U.S. subscriber to get access to the new app. That shouldn't be a shocker to anyone given that Hulu is U.S.-only, but this new super app does not appear to be an indication that Disney has global plans for its other streaming service.
How much will Disney's new streaming app cost?
So, thankfully, this is a simple question to answer. There's no additional cost to get access to the new super app if you have a Disney bundle subscription. So the new app only costs as much as the Disney bundle does. Below you can see how much each version of the Disney bundle costs and what you get with it.
Swipe to scroll horizontally
| | | |
| --- | --- | --- |
| Plan name | What you get | What it costs per month |
| Duo Basic | Hulu (w/ ads), Disney Plus (w/ ads) | $9.99 |
| Duo Premium | Hulu (w/o ads), Disney Plus (w/o ads) | $19.99 |
| Trio Basic | Hulu (w/ ads), Disney Plus (w/ ads), ESPN Plus (w/ ads) | $14.99 |
| Trio Premium | Hulu (w/o ads), Disney Plus (w/o ads), ESPN Plus (w/ ads) | $24.99 |
Personally, I recommend the Duo Basic for most people, or the Trio Basic if you're a sports fan and want ESPN Plus. Ditching ads simply isn't worth paying the $10 extra a month.
What content can you expect on Disney's new super app?
Unfortunately, we don't know what Hulu content will get brought over into this new app. While we can expect all the Disney Plus TV shows and movies will be available, we cannot say the same for Hulu's content. Especially since some Hulu content is produced by other networks besides Disney. Here's my guess as to what we can expect on the new super app from Disney and Hulu combined:
Disney TV shows and movies: MCU, Star Wars, Pixar, etc.
Disney-owned networks TV shows: Originals by ABC, Disney Channel, ESPN, FX, etc.
Hulu originals: No One Will Save You, Palm Springs, Solar Opposites, Only Murders in the Building, etc.
So that means you should be able to watch Loki season 2, tab over to the Hulu section and start binge-watching The Bear. Or finish an episode of Welcome to Wrexham and then dive into a Pixar movie with the family.
What I don't expect necessarily is that you'll also be able to watch non-Disney-owned properties like Schitt's Creek or Rick and Morty. While Hulu regularly brings shows Disney doesn't own into its content library, Disney may need to negotiate separately to also bring them to Disney Plus. It also may not want to promote content it doesn't own outright.
I also don't necessarily expect you to be able to watch live sports or news on this new super app, though that may eventually change. Currently, if you have a Hulu and ESPN Plus subscription you can watch ESPN Plus games on your Hulu app. I don't expect that feature to be available on this new super app once Disney launches the beta in December. Especially since ESPN's future with Disney is still very much in flux and could eventually become a standalone streaming service of its own.
More from Tom's Guide