CES 2023 is right around the corner, and as we gear up to cover the show I can't help but get excited about what we might see from AMD, Intel and Nvidia. This is an especially interesting year for chipheads because all the major players are coming into CES off a strong year with significant product launches.
On the graphics card front, the first Intel Arc GPUs launched for both laptops and desktops in 2022, marking Intel's return to the market after decades away. Nvidia and AMD each had their own new card lines debut (the GeForce RTX 4000 series and the Radeon RX 7000 line, respectively), and while Nvidia's pricing is a little ridiculous, you can't say these cards aren't the fastest around.
In terms of CPUs, AMD and Intel both brought the heat this year. AMD's first Ryzen 7000 chips launched in September, and there's a good chance we'll see more in the near future. Intel unveiled its own new 13th Gen Raptor Lake CPUs the same day AMD put its new Ryzen 7000 chips on sale, and that spirit of competition is likely to be in full force at CES 2023 this week.
And while Apple likely won't spend much time at CES talking up its own in-house silicon efforts, the specter of Apple's M2 chip will be haunting the halls of rival chipmakers. Apple's processors have helped the company's recent MacBooks set new records for performance and power efficiency.
As the computing editor here at Tom's Guide I've had a front-row seat to the show that played out in our testing lab this past year as Apple's laptops blew past our expectations, setting some of the best times I've ever seen in our battery life test. MacBooks now dominate the upper echelon of our best laptops for battery life list, and as we head into a new year I can't wait to see if Intel and AMD can deliver similar efficiencies in their 2023 laptop chips.
To help you make sense of what to expect from the big chipmakers at CES 2023, let's go through them one by one and look at what AMD, Intel and Nvidia may be bringing to the show.
AMD
This year I expect AMD to have some pretty big products to show off at CES 2023, not least because AMD CEO Dr. Lisa Su will be delivering a keynote address on Wednesday evening (1/4, 6:30 PM PT) to help kick off the show.
Up top, we'll almost certainly get to see some more chips from the company's Ryzen 7000 series of desktop CPUs. These new chips feature TSMC's 5-nanometer process and run on AMD's new AM5 platform, which requires upgrading to a motherboard with an AM5 socket.
Since the company launched the line in September with four high-end processors (the Ryzen 5 7600X thru Ryzen 9 7950X, priced from $299 - $699), we expect to see more mid-range Ryzen 7000 desktop CPUs unveiled at CES, likely without the "X" suffix and thus weaker but less expensive.
I also expect we'll get to meet the first batch of Ryzen 7000 laptop chips, which is extremely exciting for me because it means we'll get to see how much these new chips impact battery life. As I mentioned above, we saw some incredible performance from laptops in our battery life testing this year, and it wasn't limited to Apple's MacBooks. Intel's 13th Gen laptop chips seem to deliver significant gains in battery life over their predecessors, and I can't wait to see what AMD's latest mobile chips do for the battery life of laptops that carry them.
Maybe we might even get to see some improvements in their onboard graphical capabilities, too?
If we're lucky, we'll also get to see some more of the Radeon 7000 line of GPUs, though since AMD just put the Radeon RX 7900 XTX and XT up for sale in December it's a little early for it to be unveiling more cards in the series.
Intel
You can be confident that Intel will be talking up its new 13th Gen CPUs throughout CES 2023. The first 6 chips in the Raptor Lake lineup launched last year, and though they're still built on the 7-nanometer process used by their predecessors, Intel's latest chips are no slouch in the speed department.
The best one on the market to date tops out at 5.8GHz, and Intel claims it plans to release a Raptor Lake CPU that can achieve 6GHz down the line. Will we see it at CES this week? Perhaps, but my money's on the company unveiling more of the mid-range Raptor Lake lineup with lower speeds and lower prices than what we've seen to date. Keep an eye peeled for new Raptor Lake laptop chips, too—this seems like a great time for Intel to start showing those off.
As far as graphics cards go, I'm not sure whether we should expect to hear more about the next big thing from Intel during CES 2023. The company has now released a meaningful number of desktop and laptop GPUs in its Arc lineup, and while it's possible Intel has more up its sleeves I think the next big thing will be what comes after Arc.
Remember, back in the summer of 2021 Intel laid out its plans to enter the graphics card market, and those plans included multiple generations of GPUs. The first wave were codenamed Alchemist, but in 2021 Intel laid out codenames for three planned generations of Arc GPUs to follow Alchemist: Battlemage, Celestial, and Druid. Now that we've seen Alchemist, will Battlemage hardware be teased at CES 2023? I sure hope so, because we need more competition in the GPU space.
Nvidia
And here's why: Nvidia is entering CES 2023 hot off the launch of the GeForce RTX 4090 and 4080, which—at $1,599 and $1,199, respectively—are some of the most expensive graphics cards ever released.
They're among the most powerful ever released, too, which helps assuage the pain of spending more than the price of a new PC (or several PS5s) on a 4090. The company also initially announced a less expensive, less powerful variant of the GeForce RTX 4080 with 12GB of RAM instead of 16GB that cost $899. However, the differences between the two 4080s were so significant that Nvidia memorably cancelled the launch of the GeForce RTX 4080 12GB, claiming that "the RTX 4080 12GB is a fantastic graphics card, but it's not named right."
Many felt it would be better named the GeForce RTX 4070 since it was less powerful than the RTX 4080 16GB in a number of ways, from core count to RAM volume. Keep that in mind as we head into CES 2023 because I have a hunch we'll see this card get trotted back out with a different name, perhaps as the RTX 4070 or 4070 Ti.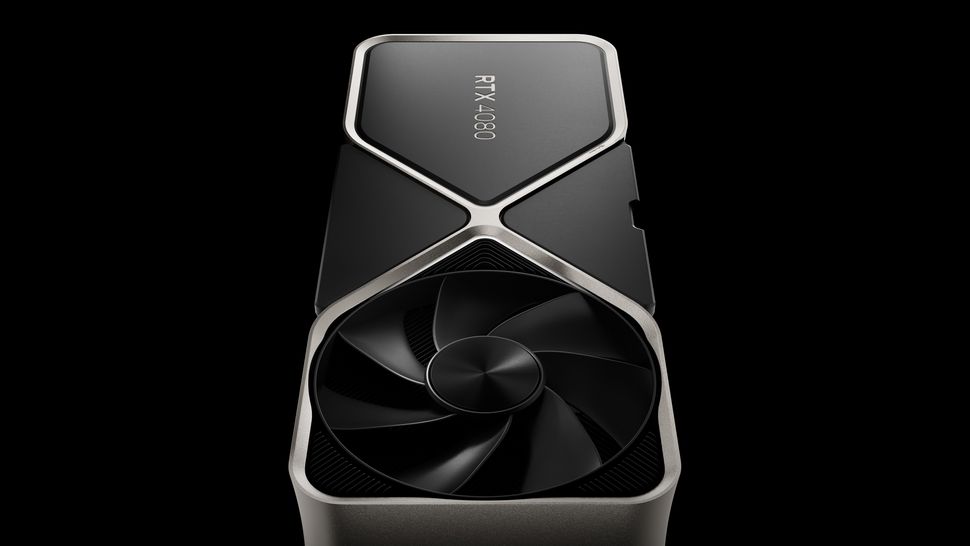 We're also likely to be introduced to some new mobile members of the GeForce RTX 40-series family, which will then start cropping up in the best gaming laptops shipping throughout 2023. Whatever Nvidia ends up bringing to CES this year, you'll hear all about it during the company's pre-recorded "Special Address at CES 2023," which is slated to broadcast Tuesday, January 3 (the day before AMD's keynote, of course) at 8 AM Pacific.
Of course, I include those broadcast details only for the truly dedicated fans who want to hear the pitch these companies are delivering for their new products firsthand.
Tom's Guide will have a crack team of editors on the ground at CES 2023 to bring you all the most important news live from the show, and the rest of us will be covering the event from around the world to bring you the most relevant details and announcements.