With so many free movies streaming online, you never have to miss out on entertainment — even if you're cutting your budget.
Free movies are available on-demand on the best free streaming services, like Freevee and Tubi. Most of the titles are older classics, though you can find newer hits, too. Genres range from drama and comedy to thrillers and horror.
In fact, the options are so expansive that it can be difficult to find the true gems. So, we're helping you out by highlighting the best free movies streaming right now with high scores on Rotten Tomatoes. The reviews aggregator issues ratings for movies and TV shows based on what critics and audiences have to say. Movies are certified "fresh" if at least 60 percent of the reviews are positive.
Our list picks out the very best free movies, the ones with a score of 90% or higher. Here they are, sorted by streaming service:
Best free movies on Freevee
The Handmaiden (2016)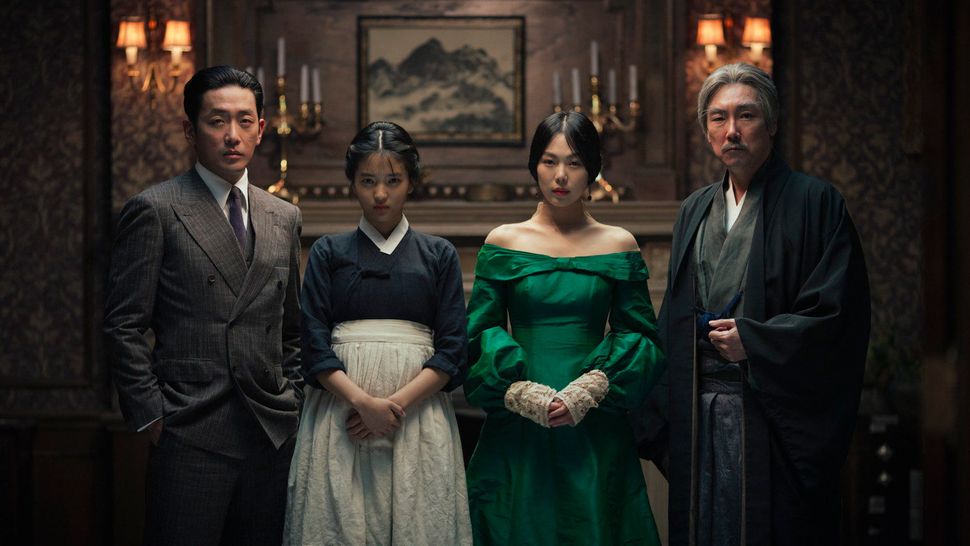 A dark, sexy, intense thriller, The Handmaiden tells the story of the devious Sook-hee (Kim Tae-ri) and the enterprising Count Fujiwara (Ha Jung-woo) during the Japanese occupation of Korea. Fujiwara is a con artist who plans to milk a wealthy Japanese heiress for all that she's worth, while Sook-hee is a pickpocket whom he contracts to pose as, you guessed it, the heiress's handmaiden.
But as Sook-hee grows closer and closer to the heiress, alliances shift and double-crosses become inevitable. The film doesn't pull any punches on violence or eroticism, but it doesn't shy away from a gripping story or complex characters, either
Genre: Psychological thriller
Rotten Tomatoes score: 96%
Stream it on Freevee
Widows (2018)
When four thieves die after stealing $2 million from a local crime boss, their widows are left with the debt on their hands. Veronica (Viola Davis), Linda (Michelle Rodriguez), Alice (Elizabeth Debicki) and Belle (Cynthia Erivo) barely have time to grieve before Jamal Manning (Brian Tyree Henry) demands repayment.
Veronica finds plans for a heist that her husband was planning: taking $5 million from the home of a wealthy politician (Colin Farrell). The women work together to pull it off, though unexpected twists jeopardize their scheme.
Genre: Neo-noir heist
Rotten Tomatoes score: 91%
Stream it on Freevee
Promising Young Woman (2020)
Cassie (Carey Mulligan) was a promising young woman with a bright future ahead of her — until her life was completely derailed by a mysterious event. After dropping out of medical school, she works at a coffee shop by day and hits seedy bars at night.
But nothing is what it seems: Cassie pretends she's drunk enough for men to take advantage of her, then thoroughly shames them. She wants to get revenge on behalf of her best friend, who committed suicide after being raped. But Cassie won't stop until she can achieve her idea of justice for everyone who was complicit in what happened.
Genre: Psychological thriller
Rotten Tomatoes score: 90%
Stream it on Freevee
Best free movies on Tubi
Boyhood (2014)
Richard Linklater's coming-of-age saga has a unique production history. The director filmed it from 2002 to 2013, so viewers can see the central character Mason (Ellar Coltrane) literally grow up before their eyes. It's an ambitious, ultimately impressive project that captures the joys and challenges of childhood.
Over the course of 12 years, scenes depict all of the usual milestones, from birthdays to first crushes to graduations, that Mason experiences alongside his parents (Patricia Arquette, Ethan Hawke) and sister (Lorelei Linklater).
Genre: Coming-of-age drama
Rotten Tomatoes score: 97%
Stream it on Tubi
12 Years a Slave (2013)
Based on the 1853 memoir, the film follows Solomon Northrup (Chiwetel Ejiofor) through his harrowing experiences in the years before the Civil War. Though he is a free Black man from upstate New York, Solomon is kidnapped and sold into slavery in the South. He ends up working for a sadistic, cruel owner (Michael Fassbender).
As difficult and demeaning as life on the plantation can be, Solomon also finds moments of grace and kindness. Through it all, he continues to hope that one day he'll be free again and reunite with his family.
Genre: Biographical drama
Rotten Tomatoes score: 95%
Stream it on Tubi
Sing Street (2016)
With Once, Irish director John Carney proved he can meld a bittersweet love story with beautiful music. He does it again in Sing Street, which is set in 1985 Dublin. Teen Conor (Ferdia Walsh-Peelo) transfers to a Catholic boys school, where he faces bullying from other students and harassment from the headmaster.
When Conor meets aspiring model Raphina (Lucy Boynton), he tries to impress her by claiming his band is shooting a music video. Only problem? Said band doesn't exist … yet. Conor recruits other misfits at his school to play with him and begins writing songs. As the band develops, so does his relationship with Raphina.
Genre: Coming-of-age comedy/drama
Rotten Tomatoes score: 96%
Stream it on Tubi
Best free movies on Pluto
Chow Yun-Fat, Michelle Yeoh and Zhang Ziyi star in Ang Lee's epic martial arts drama that is filled with intrigue and romance. Marvel at epic stunt work and wire-based special effects that feel much more natural and real than today's CGI messes.
The story revolves around Li Mu Bai (Yun-Fat) seeking revenge for the death of his murdered master, which depends on his love Yu Shu Lien (Michelle Yeoh) delivering a sword named Green Destiny. Like many of the best movies on Amazon Prime Video, it's eminently re-watchable.
Genre: Martial arts action
Rotten Tomatoes score: 98%
Stream it on Pluto
Good Will Hunting (1997)
The movie that made stars out of Matt Damon and Ben Affleck is streaming for free — how do you like them apples? Damon stars as Will, a true genius who recently got out of jail and works as a janitor at MIT. When he solves a difficult math problem, Professor Gerald Lambeau (Stellan Skarsgard) takes the troubled youth under his wing.
At the same time, Will falls for a young Harvard student named Skylar (Minnie Driver). After running afoul of the law again, he starts seeing therapist Sean Maguire (Robin Williams), who pushes Will to reexamine his choices and consider a different future for himself.
Genre: Drama
Rotten Tomatoes score: 97%
Stream it on Pluto
Up in the Air (2009)
The witty, smart and nuanced film made for grown-ups has become an extremely rare species. Director Jason Reitman employs a deft hand in crafting this tale featuring wonderful performances from George Clooney, Vera Farmiga and Anna Kendrick.
Clooney uses his charm for extreme good as a corporate downsizer who prides himself on his frequent flyer status. But his precious travel time is threatened by a new colleague (Kendrick) who suggests laying off employees via video conference. He's not about to let her ruin his dream of hitting 10 million airline miles — or romancing a fellow road warrior (Farmiga).
Genre: Comedy/drama
Rotten Tomatoes score: 90%
Stream it on Pluto
Best free movies on The Roku Channel
Carol (2015)
Todd Haynes directed another gorgeous, lush 1950s-era melodrama, this time with a doomed same-sex romance at the center. Cate Blanchett plays the elegant eponymous character, a housewife separated from her husband.
While shopping for toys, she meets sales girl Therese (Rooney Mara). The attraction between them is undeniable and quickly builds into an intense relationship. This is definitely a case where love can burn so brightly, it hurts.
Genre: Romantic drama
Rotten Tomatoes score: 94%
Stream it on The Roku Channel
Sorry to Bother You (2018)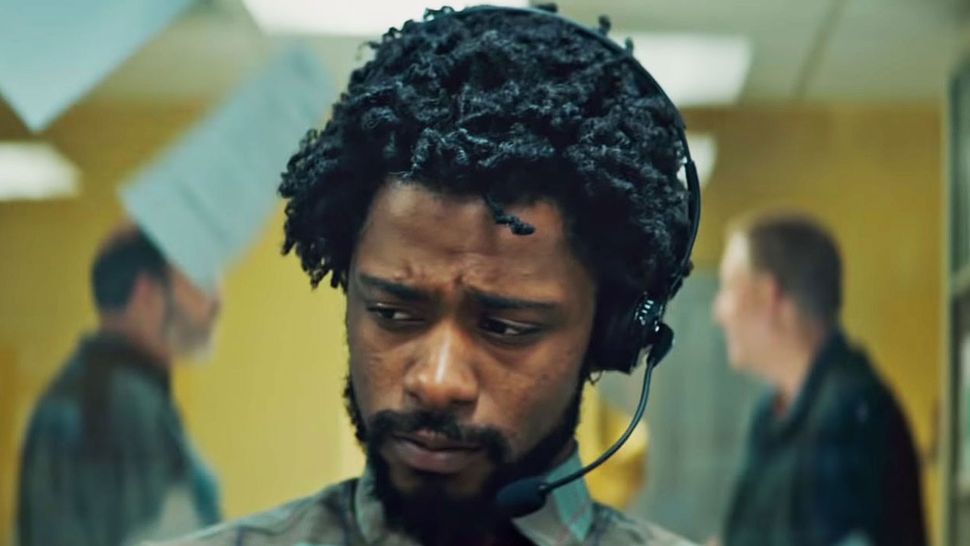 Sorry to Bother You has a solid premise: Cassius Green (Lakeith Stanfield) works as a telemarketer for a company called RegalView. The only trouble is that he can't make any sales — until he discovers that he can use a "white voice" (David Cross, of course) to engender trust in his middle-class customers.
But as the movie progresses, it turns out that RegalView is in bed with some very, very weird companies. From there, Green enters a world of drugs, genetic engineering and voluntary-ish indentured servitude, and even the best-laid plans to get the world back to normal might not go far enough. Sorry to Bother You used to be one of the best movies on Netflix, but it just left — so watch it for free while you can!
Genre: Dark comedy
Rotten Tomatoes score: 93%
Stream it on The Roku Channel