Future versions of the Apple Watch may be able to take advantage of additional sensors woven directly into whatever band it's attached to.
The exciting prospect was revealed by patents showing Apple's interest in expanding the health tracking of its wearable by weaving additional tech into its straps. Which makes sense, given the likes of the Apple Watch Series 8 and Apple Watch Ultra only have a limited amount of sensor space to work with.
Offsetting some of the sensors to the straps could potentially open a lot of avenues for Apple to explore when it comes to boosting the versatility of the smartwatch. For instance, there are heavy rumors Cupertino is working to include blood glucose tracking into future Apple Watch models.
The patent, published by the US Patent & Trademark Office and spotted by Patently Apple, indicates electrical components could be embedded into Apple Watch straps by interlacing them between the first and second portions of the fabric. It's not clear if this same approach would apply to non-fabric straps like the silicone-based Sport Band.
Two specific sensors mentioned in the patent include the heart rate sensor and blood oxygen sensor, which need to be resting against the user's skin. Of course, the Apple Watch line-up already has these sensors in place, but adding more could lead to far more accurate readings for users.
What's really exciting is that beyond just adding more sensors, Apple could use this in-fabric technology to add usability features like microphones or speakers.
Strapped for space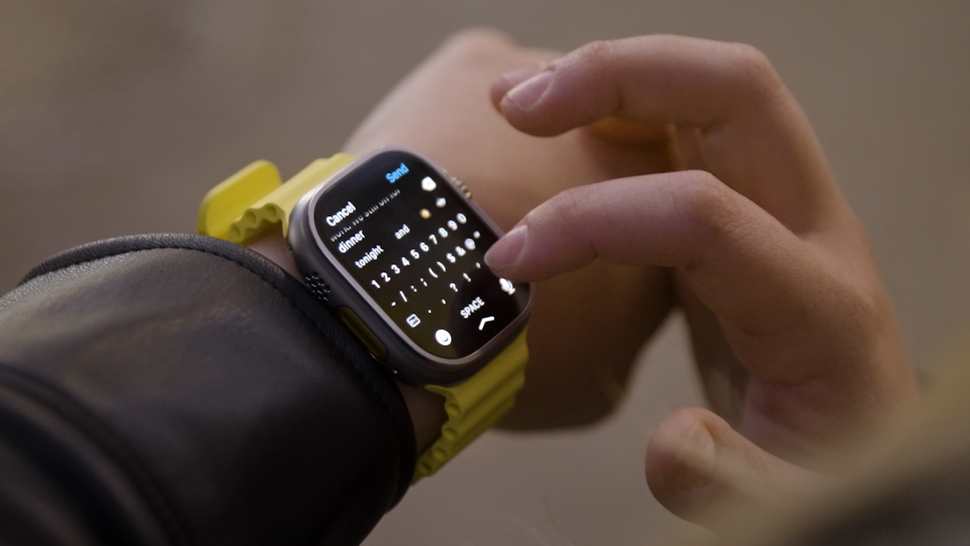 Watches have to strike a fine balance between size and functionality. Nobody wants a TV on their wrist as they go about their day. On the other hand (no pun intended) smartwatches have become so popular because of the extra features and insights they offer.
Apple has done more with less in each successive Apple Watch iteration but it can only add so much and still keep an attractive form factor. Building out onto the straps, therefore seems like a sensible move.
We know from Jacquard by Google it's possible to bring textiles and technology together so hopefully we'll see some smart new straps appearing from Apple in the near future.
Trying to decide which Apple Watch is best for you? Check out our guide to the best Apple Watch as well as our breakdown of the best Apple Watch bands.