The Apple Watch already tells wearers their heart rate and blood oxygen levels, but soon it may be able to determine the amount of blood sugar in their system, too.
Non-invasive glucose monitoring would help millions of people manage diabetes and has been tipped as a "really important area" by Apple's vice president of health, Sumbal Desai. Speaking to Indian publication Businessline, Desai said the capabilities "require a lot of science" to implement them.
But if Apple is aiming to hone the Apple Watch's health credentials even further then glucose tracking is a crucial target to aim for. It would open the device up as a vital tool to the 422 million people worldwide living with diabetes. Many of whom have to endure finger-pricking blood glucose systems multiple times a day.
In the U.S. alone, the CDC's National Diabetes Statistics Report found in 2020 that 34.2 million Americans — practically 1 in 10 — have diabetes.
And, in fact, this is something Apple has been working on for years.
Desai's comments dovetail with a report last week from Bloomberg's Mark Gurman who, citing unnamed sources, claimed non-invasive glucose monitoring is "viable" but is still in the "proof-of-concept" stage. He added the challenge will come from fitting it into the Apple Watch's small form factor. Apple's prototype sensors are around the size of the iPhone as a whole — so shrinking it down to fit the Apple Watch's chassis will take some doing.
Not dissimilar from how the Apple Watch collects its heart rate readings, blood glucose relies on a laser system called optical absorption spectroscopy. The light from the laser is absorbed by glucose within interstitial fluid and any resulting reflection is used to determine the body's glucose levels.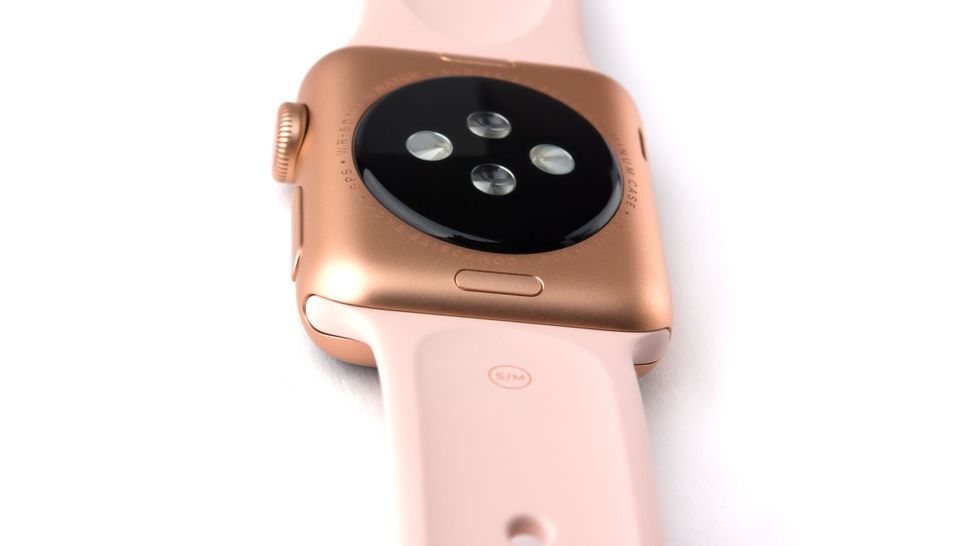 According to Desai's interview, Apple is only at the "beginning" of its journey into health and is "laser-focused" on collaborating with the medical community to build into the health space.
That means it's unlikely that we'll see this feature implemented in time for the Apple Watch Series 9, though we could see it within the next few years.
Desai told the site Apple wants to "understand your health sooner and earlier" and let people "feel like they're empowered and educated to drive their own health care".
More from Tom's Guide