Knowing how to organize your iPhone apps in seconds can take away a lot of the frustration of setting up a new iPhone, say the latest iPhone 14, given Apple's iOS doesn't quite let you simply drop apps where you want them on a home screen,
But there's a neat, though somewhat hidden, feature in iOS that lets you move multiple apps on you iPhone's Home Screen at once. This should help you quickly organize your app layout on your iPhone and prevent the screen from being overwhelmed with all sorts of apps and icons.
This trick was introduced in iOS 14, so will work on any iPhone that has at least that version of Apple's smartphone OS or above. So read on to learn how to organize your iPhone apps.
How to organize iPhone apps
1. Tap and hold on an app on your Home Screen and move your digit slightly until all your app icons start "wiggling."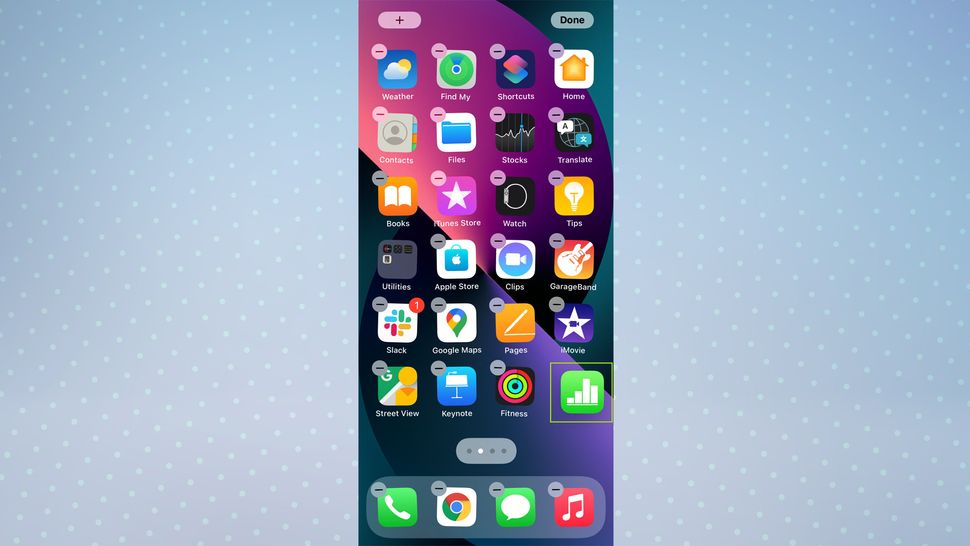 2. Keeping your digit held down, use another digit to select other apps that you want to move, and they'll all be grouped together.
3. With your digit still held down, use another digit to swipe to a place on the Home Screen you want to move your apps to. Then, release your digit and they'll all be moved. Tap "Done" to complete the process.
And that's it. This is a pretty simple trick but it could save you a lot of time.
Now you know how to organize iPhone apps, you may be interested to know about another trick that boosts your AirPods volume instantly. Also check out some of our other guides, including how to change passcode on iPhone and how to transfer data from iPhone to iPhone.