Both Apple Music and Amazon Music have made some big changes. Apple Music has launched both lossless music streaming and spatial audio support, while Amazon has taken the lossless capabilities of its Amazon Music HD tier and added the high-fidelity feature to Amazon Music Unlimited at no extra charge.
With Apple's recent price hikes and with Amazon Prime members now have access to Amazon Music Unlimited library, it can often difficult to keep on top of what is the best music streaming services deal right now. In this Apple Music vs. Amazon Music face-off we'll compare the features, availability and value of each service to find out which is the best value overall.
Apple Music vs. Amazon Music: Price
Unlike Apple Music, Amazon Music has a free tier, so you can sign up and start listening without paying a single penny. And a recent change means Amazon Music has the full Amazon Music library. However, it's a bit restricted: you can only listen to Amazon's library of 100 million songs on shuffle mode.
Amazon Music Unlimited is the tier music fans should pay most attention to, and a standard individual subscription costs $8.99 per month, though obviously you should factor in Prime's annual $139 cost as well. Alternatively, Prime members can pay $89 annually for an Unlimited subscription.
Amazon Prime members now have access to Amazon Music Unlimited library in shuffle mode, bringing its full catalog at no additional cost to their membership. The only catch is that you'll need to pay more to get to "All-Access" on-demand streaming that isn't stuck on shuffle-mode.
Student plans are available at $4.99 per month, and if you're a Prime member with an Amazon Echo speaker, you can get Unlimited for just $3.99 per month — though your subscription will be tied to a single speaker.
Lastly, Amazon Music Unlimited has a Family Plan, costing $14.99 per month and including six individual accounts under one subscription.
Apple Music keeps things a lot simpler but prices have increased recently. There's no free tier, and it now costs $10.99 per month for a standard individual plan and $5.99 for students, making it more expensive than Amazon Music Unlimited. The Apple Music Family subscription has also increased, costing $16.99 per month with access to six accounts. Find out the latest ways to trial Apple Music for free.
Winner: Tie
Apple Music vs. Amazon Music: At a glance
Swipe to scroll horizontally
| | | |
| --- | --- | --- |
| | Apple Music | Amazon Music |
| Starting Price | $10.99 per month | Free |
| Price for offline mode, no ads | $10.99 per month | Free (Prime members only); $9.99 per month (standard) |
| Student Price | $5.99 per month | $4.99 per month |
| Family Package | $16.99 per month, 6 accounts | $15.99 per month, 6 accounts |
| Annual Plan | $109 per year | $89 per year (Prime members only) |
| Exclusives | Spatial audio, works with Siri on the HomePod/HomePod mini; Apple Music 1 Radio; Cloud music locker | Dolby Atmos and Sony 360 Audio (on specific speakers only); Alexa controls, DJ Mode |
| Song Library Size | 100 million songs | 100 million songs |
Apple Music vs. Amazon Music: Music library
As mentioned, Amazon Music offers 100 million songs, but paying for Amazon Music Unlimited lets you play them without shuffle-mode.
Apple also offers over 100 million songs, as well as its own podcast stable. Platform-exclusive releases are largely a thing of the past, too, so don't worry about missing out on new launches; you're likely to find the same songs whichever you pick.
Winner: Tie
Apple Music vs. Amazon Music: Sound quality
Apple Music sound quality is top-notch and when it comes to resolution and bit rate. Apple Music's "lossless" delivers full "CD-quality" at 16-bit/44.1kHz and up to 24-bit/192kHz for true Hi-Res Audio. The only slight downside is that hi-res output is not supported on Windows desktops.
Amazon Music HD (which, remember, is now part of Amazon Music Unlimited) offers a choice between CD-quality 16-bit/44.1kHz and Hi-Res 24-bit/192kHz formats. Just remember that on mobile devices, you'll likely need an external DAC for the best possible quality. Our guide on how to play Hi-Res music on iPhone can help you find and set one up, and check out the best iPhone audio upgrade we've tried.
The sound delivery from Amazon's CD-quality content via the desktop app is glitch-free, but there are some issues when selecting hi-res content that defaults to your laptop's internal audio output settings. This can effectively mean that a hi-res 24/96 audio file is down-sampled to 24/48. There doesn't appear to be any way to override this in the app, and you have to resort to continually adjusting the settings of your laptop to ensure that it's outputting full-fat hi-res audio.
Ultimately, it's a dead heat for their respective sound quality output with lossless audio formats.
Winner: Tie
Apple Music vs. Amazon Music: Immersive sound
When it comes to 360-degree sound, both Apple Music and Amazon Music diverge. Apple Music has its spatial audio option, which is based on Dolby Atmos and can create a digital 3D effect even in headphones. The main limitation is that it only works when the source device is an Apple iPhone, iPad, Mac, MacBook or Apple TV 4K.
Amazon Music HD, and by extension Unlimited, claims to support both Dolby Atmos and Sony 360 Reality Audio, the latter of which is basically Sony's answer to spatial audio. However, both are even more hardware-limited than Apple's format: Dolby Atmos playback is only compatible with the Amazon Echo Studio, while 360 Reality Audio is stuck with the Echo Studio, Sony RA3000 and RA5000 speakers.
In other words, Apple may hoard spatial audio to Apple device, but it's still the only way either of these music apps can get 360-degree sound on your headphones.
Winner: Apple Music
Apple Music vs. Amazon Music: Cloud locker and offline listening
One of Apple Music's secret weapons is its iCloud Music Library, which lets users sync any downloaded songs across any devices signed in with the same Apple ID. It's a handy tool to which Amazon Music doesn't really have an alternative.
Like Apple Music, Amazon Music Unlimited has a 100,000 song limit on downloads. But while Amazon lets you save these to as many as 10 devices, you can't sync those devices so your download library stays consistent across all of them.
Winner: Apple Music
Apple Music vs. Amazon Music: Brower playback
Apple Music used to require an iTunes installation, but Apple has seen sense and now lets you play music, create playlists and browse curated content in a browser just as easily as in the app. Likewise for Amazon Music: whether you're on a free account or an Unlimited subscription, you get all your tier's features in-browser.
Winner: Tie
Apple Music vs. Amazon Music: Availability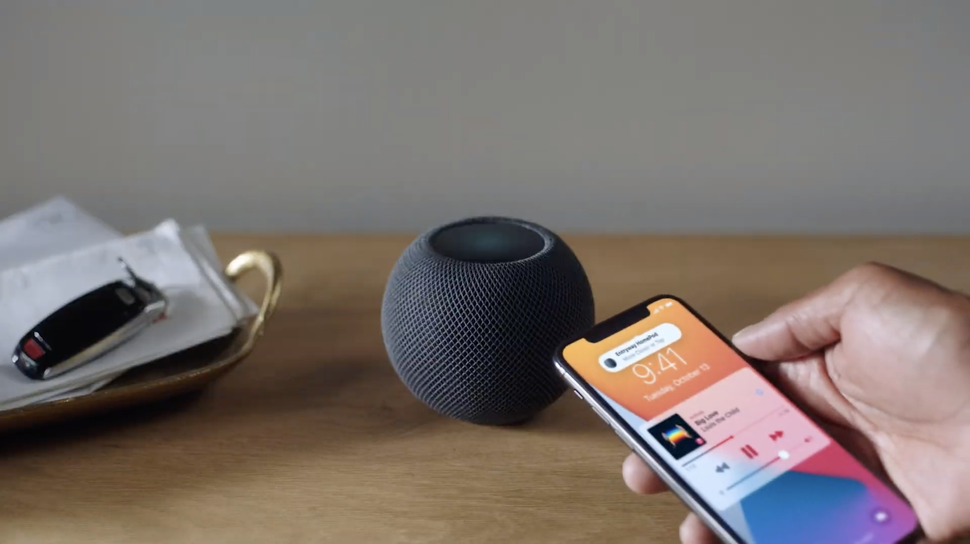 Besides browsers and the iOS and Android apps, Apple Music is also available on the Apple TV 4K, Apple HomePod and HomePod mini, the Apple Watch and Apple CarPlay. However, unlike with Spotify's CarThing, you can't add CarPlay to your existing car as it needs to be built-in.
Amazon Music can work with a very similar system in Alexa Auto, which likewise needs to built-in. However, you could alternatively upgrade your existing wheels with the Echo Auto, a small device that also lets you play Amazon Music content on the road. Otherwise, it has a comparably broad range of supportive devices, like the Fire TV range of media streamers and Amazon Echo speakers.
Whichever you choose, then, you won't remotely be stuck with smartphones and desktops.
Winner: Tie
Apple Music vs. Amazon Music: Playlists and curated content
Both services handle curated content very similarly, analysing your listening habits to build playlists containing both your favorite tracks and new music they think you'll enjoy.
Apple Music and Amazon Music can also both build and present playlists by genre, and even according to the time of day, like offering a selection of upbeat songs to wake you up in the morning.
One difference is how these services deliver radio, or at least a radio-like experience. Apple Music's Apple Music 1 is essentially a standard, digital radio station, hosted by the likes of Zane Lowe and Ebro Darden. Meanwhile, Amazon Music has DJ Mode, which isn't live radio but adds commentary from the celebrity "host" to a playlist of tracks curated by that host.
Winner: Tie
Apple Music vs. Amazon Music: Social media
Neither Apple Music nor Amazon Music can stand up to Spotify when it comes to social media integration. Still, Amazon Music is the more advanced of the two. In addition to creating shareable links that you can post wherever you want, the Amazon Music app lets you post a song directly to the social network of your choice.
Apple Music can also create sharing links easily, and lets you quickly share songs with other registered users over AirDrop, but doesn't have the immediacy of Amazon Music's social sharing. You always need to close the app, switch to a different one and paste the link there.
Winner: Amazon Music
Apple Music vs. Amazon Music: Design
Apple Music's UI design is typically Apple: clean, light and stark. Amazon Music's more closely evokes Spotify, with light text on a dark background and smaller tiles.
Both apps even use the same tactic of splitting up personalized and non-personalized content recommendations onto different screens, which you can jump between using a low-slung taskbar in both. If you're in a hurry to find some new music, the more sensible, organized-by-genre layout of Amazon Music's "Find" page might appeal more, but for the most part there's little practical difference.
Winner: Tie
Apple Music vs. Amazon Music: Which is the best value music app?
Amazon Music's entry-level tier is so limited it's hard to recommend. The Amazon Prime tier is a real bonus for next-day-delivery addicts and now includes access to Unlimited's entire 100 million music library, but to get out of shuffle mode you'll need to pay $8.99 per month on top of Prime membership.
While Amazon Music Unlimited is looking increasingly more competitive, Apple Music has an arguably more user-friendly implementation, and ultimately delivers the better user experience even at the increased price.
It's close, but right now Apple Music just offers a little bit more of what we want from a music streaming app than Amazon Music Unlimited. Obviously, Unlimited isn't the only option, and Amazon Music's free tier will naturally be a better fit than Apple's subscription-only model for those whose budgets are beyond tight. But if you're facing a choice of which to spend on, Apple Music wins out, especially if you've got the hardware to take advantage of spatial audio.
Apple Music vs. Amazon Music: Scorecard
Swipe to scroll horizontally
| | | |
| --- | --- | --- |
| | Apple Music | Amazon Music |
| Music Library | ✔ | ✔ |
| Music Quality (bitrate) | ✔ | ✔ |
| Immersive Sound | ✔ | Row 3 - Cell 2 |
| Cloud Locker and Offline Listening | ✔ | |
| Browser Playback | ✔ | ✔ |
| Availability | ✔ | ✔ |
| Playlists and Curated Content | ✔ | ✔ |
| Social Media | | ✔ |
| Design | ✔ | ✔ |
| Value | ✔ | Row 10 - Cell 2 |
| Total | 9 | 7 |
More: You can also check out our detailed list of the best music streaming services.