Best Laptops for College Students: Quick Menu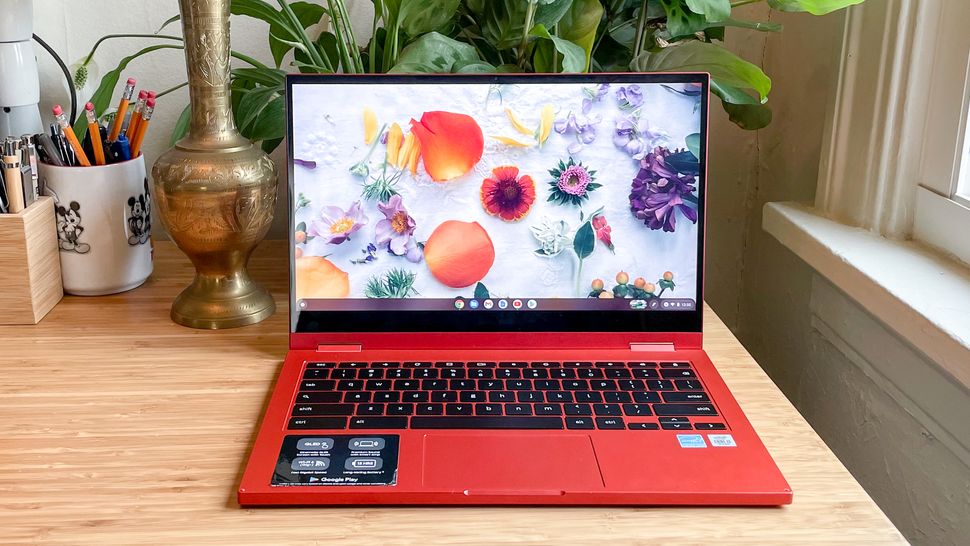 The list in brief
1. Best overall
2. Best value
3. Best for creatives
4. Best 2-in-1
5. Best for DIYers
6. Best Chrome 2-in-1
Battery life chart
How to choose
How we test
The best laptops for college students are powerful enough to let you tackle all your school projects, with enough portability and power capacity to get you through a full day of classes. Whether you're going back to school in person or attending classes remotely, having the right laptop is key.
Our best college laptop picks all share a few common traits. They have excellent battery life, which is crucial when running between classes on campus all day. These laptops are also affordable, with many models under $1,000 and a few under $500 — though we've also listed some higher-priced laptops that are great investments.
Each of these laptops also has at least enough power to handle web browsing and typing, which is all you need to handle many assignments. Many are powerful enough to run demanding school projects (key if you're studying things like game development or 3D design) and all have been tested and reviewed by someone on our team.
That means every one of these recommendations is backed up by one of our reviews, which include thorough lab testing (with stats and graphs!) as well as weeks of hands-on use.
Based on that experience, these are what we recommend as the best laptops for college students.
Written by
Alex Wawro is a lifelong journalist who's spent over a decade covering tech, games and entertainment. He oversees the computing department at Tom's Guide, which includes managing laptop coverage and reviewing many himself every year.
The quick list
In a hurry? Here's a brief overview of the laptops on this list, along with quick links that let you jump down the page directly to a review of whichever laptop catches your eye.
Best Chrome 2-in-1
6. Lenovo Chromebook Duet 3
The best Chrome 2-in-1 for students
Lenovo's Chromebook Duet 3 is a well-built sub-$500 Chrome tablet that offers a nice screen and enough power to get work done. It's suited to browsing the web or remote learning, and the included keyboard cover is good enough for writing emails or short assignments.
The best college laptops you can buy right now
The best overall
The MacBook Air M2 is arguably the best laptop for most students. The previous MacBook Air M1 is still decent even now, but if you want something that's going to last you through 4+ years of school you're better off buying the latest Air.
The latest lives up to its name by shrinking down the design 20% by volume and measuring just 0.44 inches thick. And it's quite light at 2.7 pounds. And yet the M2 chip isa multitasking champ with plenty of speed for basic coursework and homework.
We also really like the bright display on the new MacBook Air M2, which rivals the MacBook Pro M2, and it's now bigger at 13.6 inches with slimmer bezels. Other highlights include a sharp 1080p webcam, MagSafe charging and four color options. And since it lasted 14+ hours in our web surfing battery test, the MacBook Air M2 should last you through a day of classes and then some on a single charge.
Read our full Apple MacBook Air M2 (2022) review.
The best budget value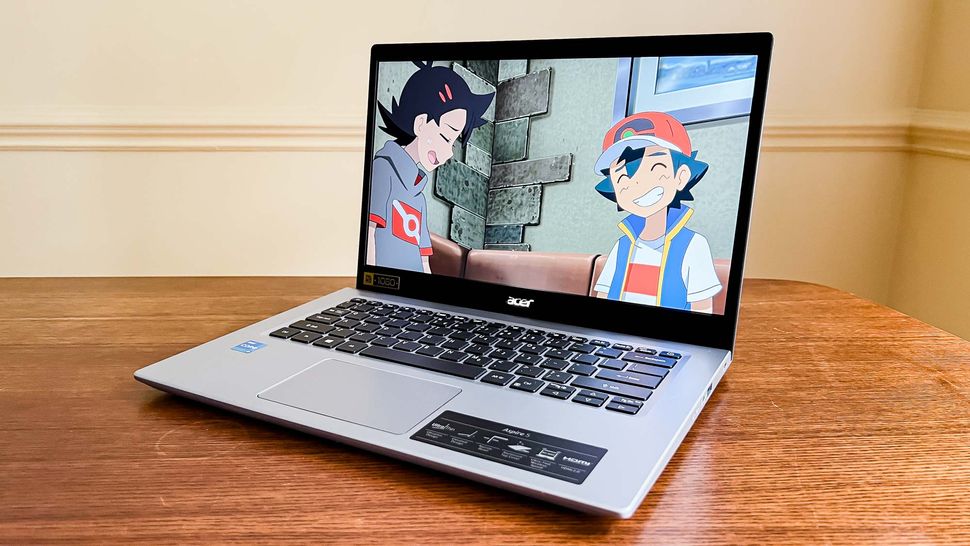 The Acer Aspire 5 is a full Windows 11 laptop for under $500, and it's exactly what you'd expect for a budget laptop: Nothing outstanding, but good enough to get you through a day browsing the web, doing homework or watching videos.
It's not the sleekest or most stylish laptop on the market, nor will the entry-level model's Intel Core i3 processor blow anyone away with power. And the 8-hour battery life (in our testing, at least) is just barely enough to get you through an average school day, so make sure not to forget your charger. But you'd have a hard time finding a better Windows laptop for this price.
Read our full Acer Aspire 5 review.
The best for creatives
Want a lot of power in a small form factor? Then you may be looking for the new 14-inch MacBook Pro which sports Apple's new M3 chip that delivers excellent performance, surprisingly robust graphics and fantastic battery life. This model features a 14-inch, mini-LED Liquid Retina XDR display and in our lab tests, we saw that it's display is even brighter than its predecessor. The new MacBook Pro 14-inch still has a notch but its 120Hz refresh rate makes for a smoother overall experience.
One change that most people probably won't prefer though is that the MacBook Pro M3 only has two Thunderbolt/USB-C ports on its left side compared to three available with the MacBook Pro M3 Pro. On the right side, you'll find an SD card slot which creative pros will certainly appreciate along with an HDMI port. The MacBook Pro M3's keyboard remains basically unchanged and its power button continues to integrate a Touch ID button for easy logins.
Read our full MacBook Pro 14-inch (M3, 2023) review.
The best 2-in-1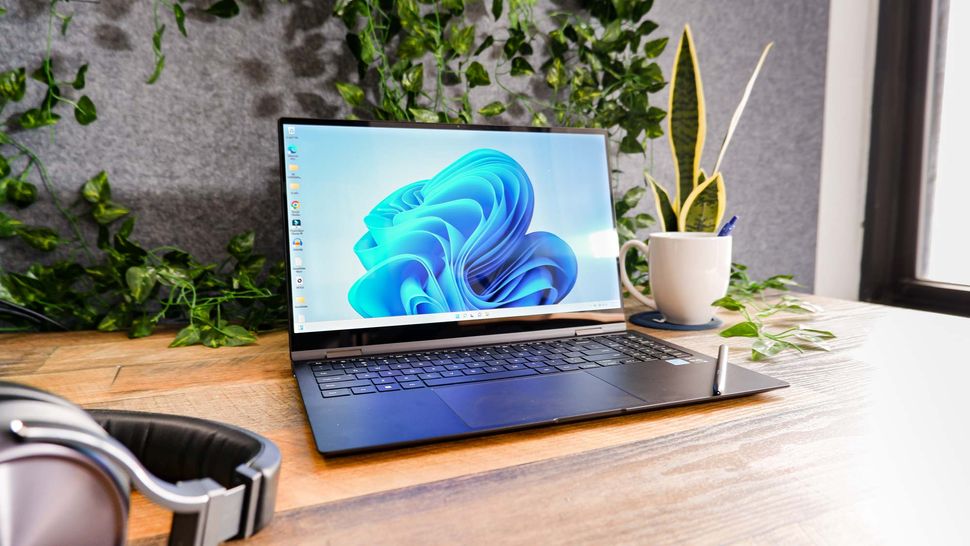 We like to recommend the Samsung Galaxy Book2 Pro 360 to students because it's comparatively thin, light and well-priced for what you get. The 15.6-inch AMOLED touchscreen is bright and vivid, and the fact that you get a stylus included at no extra charge makes this is an ideal notebook for doodlers and note-takers.
While the webcam isn't amazing and a lot of the included Samsung software will be of no value to you if you don't own other Samsung devices, what you get is still a great laptop. We recommend you go with the older Galaxy Book 2 Pro 360 over its successor because the newer model lasted significantly less time in our battery rundown tests.
Read our full Samsung Galaxy Book2 Pro 360 review.
The best for DIYers
We like to recommend the Framework Laptop to students because it's the anti-MacBook, a modular laptop that promises to let you customize, repair, and upgrade it to an unprecedented degree, all while remaining affordable and ultraportable. Each laptop Framework ships comes with a screwdriver so you can crack open the case and swap out parts yourself, and everything from the memory to the screen bezel to the mainboard is user-replaceable.
It's not for everyone, but if you're the DIY type and love the idea of being able to tinker with your laptop's innards this is the best laptop for you. The Framework laptop is currently only available for purchase from the Framework website, and the price tag starts at around $1k — though you can pay even less for the DIY Edition if you're willing to assemble your laptop yourself and provide your own memory, storage, operating system, and Wi-Fi card. It's a great ultraportable that doubles as a learning device you can take apart and fix or upgrade yourself, and for some students it's perfect.
Read our full Framework Laptop review.
The best Chrome 2-in-1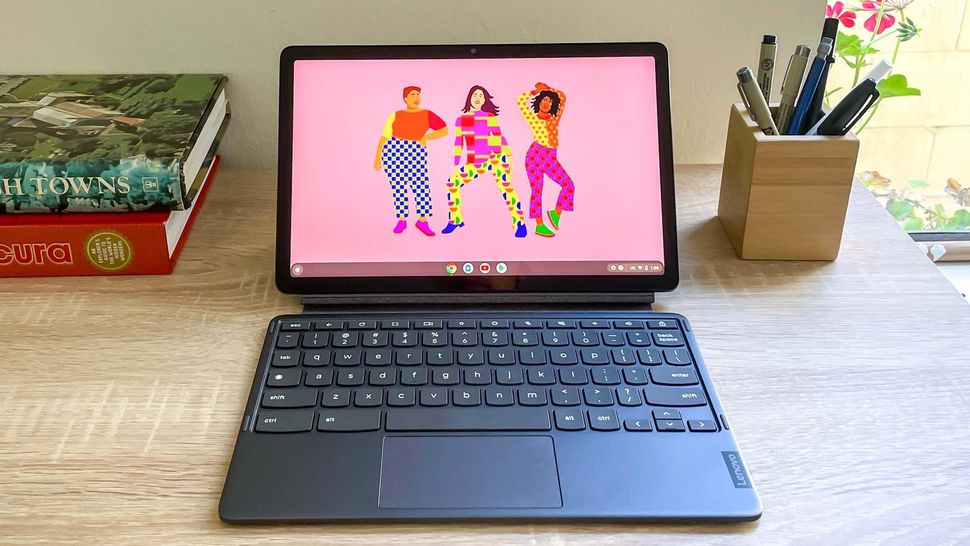 If your schoolwork can be handled with a Chromebook, the Lenovo Duet 3 (or Lenovo IdeaPad Duet 3, depending on where you buy it) is a great Chrome tablet that can be yours for as low as $359.
The Duet 3 is great for browsing the web, emails and light writing work thanks to its bright 11-inch display and the power of a Qualcomm Snapdragon 7c Gen 2 chip. It's one of the best Chrome tablets you can buy, and the fact that Lenovo includes the keyboard cover at no extra cost helps it double as a surprisingly effective 2-in-1 Chromebook.
While you should get a full laptop if you expect to be doing a lot of writing, the Duet 3 is ideal for students who need something cheaper that's primarily going to be used for research, emails, video calls and R&R.
Read our full Lenovo Duet 3 Chromebook review.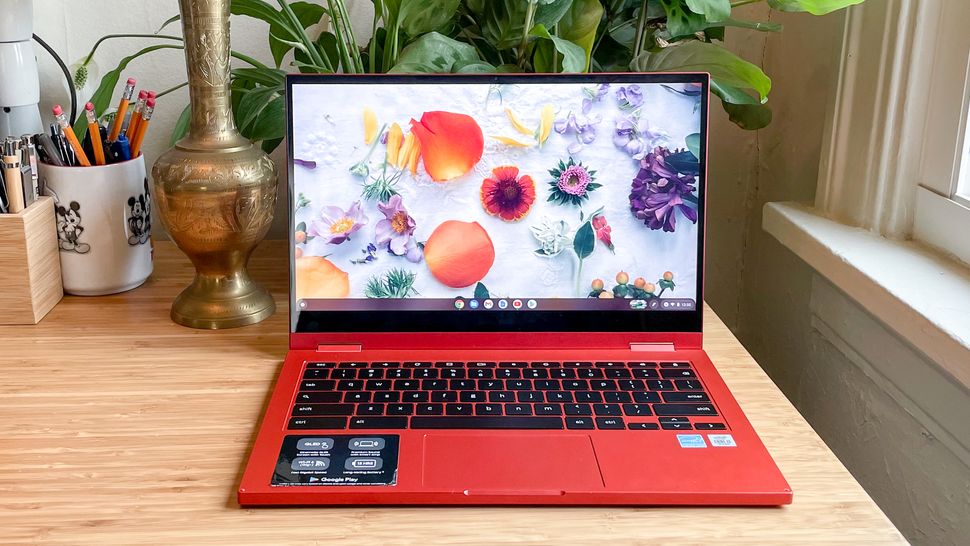 If you want a Chromebook with a clamshell design and thus a sturdier keyboard, we recommend Samsung's Galaxy Chromebook 2 despite its age because its good enough and looks great.
Plus, the Galaxy Chromebook 2 pumps out a ton of volume for such a small laptop. Admittedly, we weren't as happy with the poor quality of its webcam and by now its going to feel pretty slow compared to modern Chromebooks. But you don't need much power to use ChromeOS effectively college students will find a lot of value in a Chromebook that looks this good — its Fiesta Red color option will stand out in your lecture halls.
Read our full Samsung Galaxy Chromebook 2 review.
Battery benchmarks: comparison
Swipe to scroll horizontally
| | |
| --- | --- |
| Laptop | Battery life (tested) |
| Asus ROG Zephyrus G14 (2022) | 9:51 |
| Dell XPS 15 OLED | 8:58 |
| Microsoft Surface Laptop Studio | 10:30 |
| MSI Cyborg 15 | 5:05 |
| Samsung Galaxy Book 3 Ultra | 10:01 |
| Alienware m18 | 4:33 |
| Asus Zenbook 13 OLED | 15:00 |
| MacBook Pro 13-inch (M2, 2022) | 18:20 |
| MacBook Air 15-inch M2 | 14:59 |
| M1 MacBook Air | 14:41 |
| MacBook Pro 2021 (14-inch) | 14:09 |
| Framework Laptop | 10:17 |
How to choose the best laptop for you
How to choose the best laptop for you
Performance: If you're going to be spending years studying engineering, you're going to need a computer with enough power to handle anything your teachers throw at you. We recommend at least a new mid-range CPU (Intel Core i5 or AMD Ryzen 5) and at least 8 GB of RAM, though if you can afford to spend more on on a laptop with better specs it will pay off in the long run.
Graphics and gaming: Most gaming laptops come with discrete graphics cards so they can run the latest games well, but the same card can be equally vital to engineering students who will be using CAD (computer-assisted design) and 3D analysis programs. These kinds of applications really benefit from the power of a good GPU, so if you're expecting to do any graphics or 3D work it's a good idea to invest in a laptop with a discrete Nvidia or AMD graphics card.
Operating system: Laptops typically come in three flavors: Windows (most mainstream PCs), macOS (MacBooks) and Chrome OS (Chromebooks). Chrome OS isn't good for much besides web surfing, file management, and light computing, so a Chromebook isn't a great choice for serious schoolwork. However, a crafty student could install Linux on a high-powered Chromebook to turn it into a decent laptop for engineering work.
Many engineering students spend a lot of time working with specialized or self-developed software, so Windows is often preferable over macOS because it throws up fewer roadblocks when using such tools. However, even Windows can sometimes get in the way of serious engineering work, which is why many engineering students get Windows laptops and install Linux on them so they can dual-boot into either operating system.
As mentioned above, when making your buying decision be sure to consult your teachers and/or the engineering department at your school for more specific advice on what you'll need for your studies. Whichever system you decide on, it's a good idea to pair it with the best mouse for your particular work situation.
How we tested these laptops
How we test the best laptops for students
To find the best laptops we run every machine through a rigorous suite of benchmarks and real-world tests to gauge how it will perform during everyday use.
We measure the average brightness and color quality of each laptop's display using our in-house light meter and colorimeter. For general performance, we run our machines through tests that include Geekbench 5 (CPU performance), as well as various 3DMark tests to measure graphics capabilities. We also run a file transfer test to measure how fast a machine's hard drive is, and a custom battery test that has the machine browse the internet over Wi-Fi until it runs out of juice.
Plus, we run the graphics benchmark test in Sid Meier's Civilization VI: Gathering Storm to get a sense of how well a laptop can handle basic games. When testing dedicated gaming laptops, we run benchmarks for a number of games such as Shadow of the Tomb Raider and Far Cry: New Dawn.