In the wake of Apple's big decision in the name of consumer privacy, the iPhone maker has hired one of the minds behind a popular secure messaging app. Also, we sat down with Samsung to discuss the Galaxy S7's stunning new camera, and have new info on Facebook Live and the future of Android apps on Windows. Finally, in celebration of Pokemon's 20th anniversary, we've got our first tease of the next two games in the series. Here's what's trending.
Apple Hires Developer of Snowden-Approved Messaging App
We already know how much Apple cares about customer privacy, and it looks like the tech giant is looking to make its future iPhones even more secure. Apple hired Frederic Jacobs, one of the lead developers of popular secure-messaging app Signal (it's so secure, Edward Snowden uses it daily). This could potentially lead to an even more secure version of iMessage down the line, so we'll have to see what future versions of iOS and OS X have in store.
Samsung Explains What Makes the Galaxy S7 Camera Awesome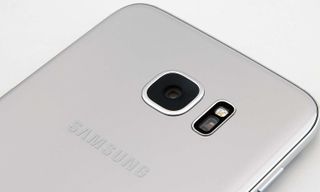 What makes the Galaxy S7's camera so special? Our very own Philip Michaels sat down with Samsung's Shoneel Kolhatkar to find out. In our interview, Kolhatkar breaks down the S7's "game-changing" dual-pixel camera technology, and how the phone is quickly catching up to your DSLR in terms of quality.
MORE: Samsung Says Galaxy S7 Camera is 'Game Changing'
Facebook Live rolling out to Android
If you're jealous of all of your iPhone-toting friends streaming their adventures on Facebook Live, fret not — the feature is rolling out to Android starting next week. Facebook's personal livestreaming tool is now available in more than 30 countries, making it easier to keep up with your friends' live videos even if they're across the globe.
Microsoft Kills Plans to Bring Android Apps to Windows
Remember when Microsoft announced plans to bring Android apps to Windows? Well, that dream is officially dead. ZDNet reports that Microsoft has halted work on its Android-to-Windows "bridge" program, though it still plans on supporting iOS applications. On the bright side, you can look forward to older Win32 apps making their way to Windows 10 by late this year.
Pokemon 'Sun' and 'Moon' Are the Franchise's Next Big Installments
After leaking a day early, the news is now official: Pokemon Sun and Pokemon Moon are the next two installments in Nintendo's hugely popular monster-collecting series. The Sun and Moon announcement trailer doesn't show any gameplay, but it does feature a nostalgic romp through the series' history that will make you want to dig out your clunky gray Game Boy. Look for the new games late this year on Nintendo 3DS.