Best Gifts for Music Lovers 2018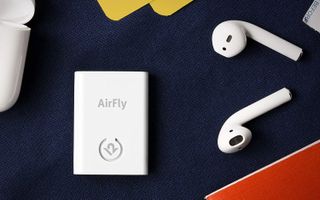 Best Gifts for Music Lovers
Music fans can be tricky to shop for. Streaming music reduces the need to buy albums, and people who purchase records are always updating their vinyl collections. Our gift guide hopes to solve those dilemmas and aid your holiday shopping.
Not only do we know where vinyl enthusiasts shop, but we've also got a bunch of more-modern gadgets for shoppers who live on Spotify and want to rid their lives of wires. We've even tested headphones and Bluetooth speakers at a wide range of prices, so you can buy something great even if your budget is tight.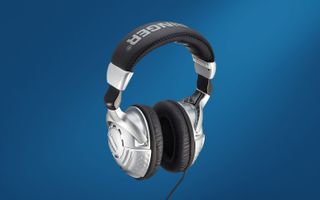 Behringer HPS3000 Studio Headphones
It's hard to find over-ear headphones that are light, affordable and sound great, which is why we're shouting the praises of the Behringer HPS3000 studio headphones. At only $20 (the same price as two months of Spotify Premium) these cans offer a ton of bang for your buck, with solid audio quality that includes strong bass and clear vocals. Also, these headphones include a 1/4-inch adapter for those of you using mixing consoles and other pro-end equipment.
Credit: Behringer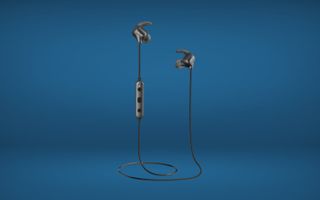 iClever BTH20 Wireless Headphones
Buying — or gifting — affordable Bluetooth headphones often requires a leap of faith, but that's not the case with the iClever BTH20's. Not only do they offer strong, stable Bluetooth connections, but their earbuds feel secure in your ears, even while playing sports outdoors. Further, these buds offer solid sound quality, with deep, undistorted bass, and crisp, clear highs. And with 8 hours of listening on a single charge, they'll last more than a couple of workouts before needing more juice.
Credit: iClever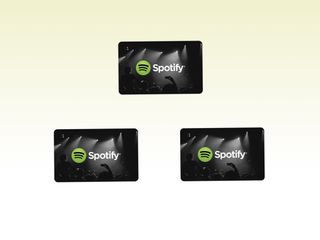 Spotify gift cards
Giving someone a month of premium Spotify means you care about their music experience. Not only does the card provide playlists built using that individual's preferences, but it also removes the ads from the streaming service. Now, the good times will never get interrupted by a car-insurance ad. It also unlocks the option to save songs for offline, a feature beloved by people who don't have unlimited cellular data. If you want to give the gift of a year of Spotify Premium, look out for the $99 payment option, which packs a $20 discount.
Credit: Spotify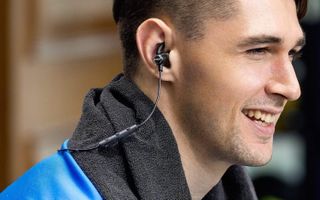 Anker SoundBuds Slim
Not all cords need to get cut. Take, for example, the highly affordable Anker Soundbuds Slim wireless Bluetooth headphones, which latch together using magnets when you hang them on your neck. Rated for 7 hours of activity on a single charge, they also feature a clip so you can keep the headphones on a sleeve or collar. Credit: Anker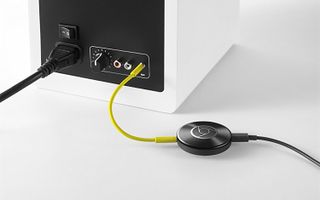 Chromecast Audio
With Chromecast Audio, you can stream from the cloud to your speakers. So while your phone can act as a remote, it's still free for making calls and doing anything else. Plus, the units are so affordable that you can buy multiple Chromecast Audio receivers. Chain the speakers throughout your house to easily stream the same song from floor to floor.
Credit: Google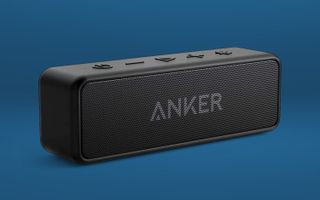 Anker SoundCore 2
If you're looking for a solid Bluetooth speaker for under $50, the Anker SoundCore 2 is an excellent option. It offers great, balanced audio quality; lasts 24 hours on a single charge; and even has enough water resistance to survive getting sprayed. There's also an 18-month "worry-free" warranty for returns.
Credit: Anker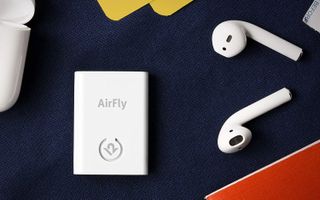 Twelve South AirFly Wireless Transmitter
AirPods are a super convenient way for iPhone owners to listen to their tunes, but they're useless for listening on any other devices. This is where Twelve South's AirFly transmitter comes in handy, which streams audio to the AirPods from connected 3.5mm analogue headphone jacks. This opens up the AirPods to a ton of other hardware, including seatback displays on airplanes, laptops and the Nintendo Switch.
Credit: Twelve South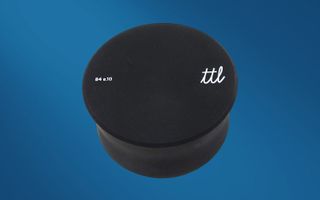 Sou'Laes Audio: Vinyl stabilizer
Vinyl enthusiasts will tell you that their favorite albums sound best when played on this traditional analog format, but everyone will admit the medium creates room for variation and error. That's why the weighted vinyl stabilizer is a trusted tool of record enthusiasts. Placed on the spindle that holds a record in place, it provides pressure to make sure the platter doesn't wobble.
Credit: Sou'Laes Audio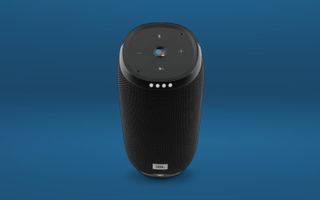 JBL Link 20 speaker
JBL's rugged, water-resistant Link 20 Bluetooth speaker is a perfect gift for your on-the-go friend who lives the Google lifestyle. Not only does it free the Google Assistant from its tethered life inside of the Google Home speaker, but it offers solid, well-balanced sound. And its IPX7 rating for elements resistance means it'll survive up to 30 minutes in water, ideal for when winter melts away and beach trips abound during hotter weather.
Credit: JBL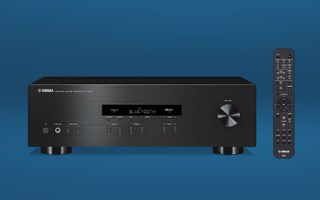 Yamaha R-S202BL stereo receiver
Stereo receivers are by no means new, but the Yamaha R-S202BL is an excellent way to modernize a home-audio setup. Not only does this receiver include Bluetooth for streaming services, but this unit can also be controlled using a smartphone app as well as via its included remote. Thankfully, Yamaha placed all of these perks in an elegantly designed package with a black, brushed-aluminum finish.
Credit: Yamaha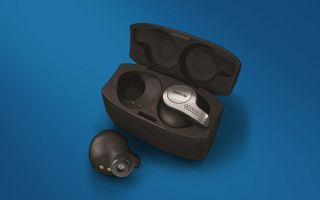 Jabra Elite 65t Wireless Earbuds
Apple's AirPods are neat, but they look awkward at best. The sleek, metallic Jabra Elite 65t wireless earbuds offer a more mature take on the completely-wireless headphones. Even better they stay in your ears, even during strenuous workouts. These earbuds also provide quality sound and clear call quality, making them our favorite in their class.
Credit: Jabra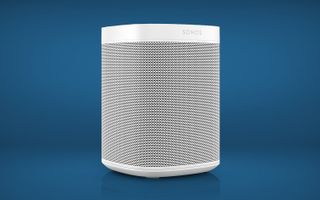 Sonos One speaker
Sonos speakers typically cost much more than this $199 unit, so we were astonished to hear that the excellent-sounding Sonos One also packs Amazon's digital assistant Alexa. It also gives users a lot of choice, supporting more than just Amazon's music service, adding on Pandora, Apple Music, Google Play Music, MLB Gameday Audio, iHeartRadio and SiriusXM. And next year, it'll gain support for Apple's AirPlay streaming.
Credit: Sonos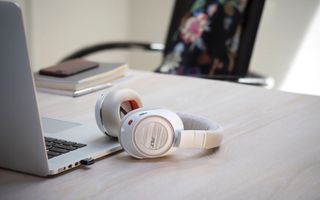 Plantronics Voyager 8200UC
Looking to give someone the gift of premium headphones that swaddle your ears in high quality sound? The Plantronics Voyager 8200UC are the latest generation of one of our favorite headsets. Not only do they last a heck of a long time — rated for 24 hours of listening to your favorite tunes — but their noise-cancelling technology is fantastic at eliminating chatter and background noise. This pair stands above all others, though, by offering dual simultaneous connections, so you're connected to your laptop and your smartphone at the same time.
Credit: Plantronics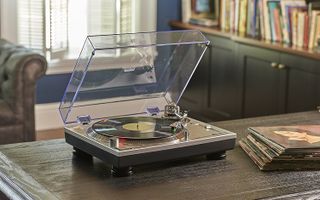 Audio-Technica AT-LP120-USB Turntable
Buying a record player can be intimidating, but the Audio-Technica AT-LP120-USB takes some of the stress out of the equation. Its built-in preamp means there's one less item to buy when building your own setup; all you need are speakers. The AT-LP120-USB will also appeal to those with rare records, as you can use its USB cable to digitize your vinyl into MP3s, and then listen to them wherever you go.
Credit: Audio-Technica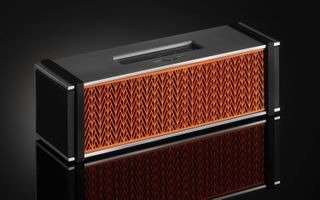 V-Moda Remix Bluetooth speaker
One of the best portable Bluetooth speakers we've ever seen, the V-Moda Remix is worth its high price. Not only does it offer stellar sound, with rumbling bass and surprisingly high volume, but it also has a removable, anodized-aluminum shell that can be swapped out for a luxe vegan- leather sheath or 3D-printed designs (which cost extra). Audio-fidelity enthusiasts will be happy to hear that the Remix can play high-res music (in the FLAC, ALAC, AIFF, WAV and DSD formats) and has its own amp. This amp improves the audio quality when you plug headphones into the box.
Credit: V-Moda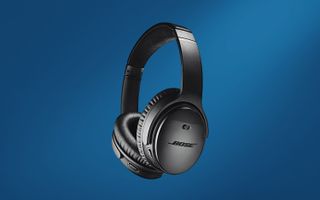 QuietComfort 35 wireless headphones II
The previous generation of the Bose QC 35 headphones set a standard for noise cancelling, luxurious comfort and audio quality. Now, the company has found a way to improve on that design. How, you ask? By adding Google Assistant into the headphones. You can now change what you're listening to, get text messages spoken to you and find answers to questions without removing your phone from your pocket.
Credit: Bose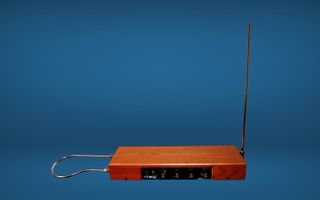 Moog EWSTD019 Etherwave Theremin Standard
Want to embrace your inner experimental musician? The theremin is a wacky and weird instrument that has to be seen and heard to be believed. (Know that woo-woo-woo sound from '50s flying-saucer movies? That's a theremin.) It's operated with zero physical contact; you wave your hands over it, as if you were playing an air guitar that actually worked. While many theremins are sold at cheaper prices, we trust this model from Moog, a titan of the electronic-music industry.
Credit: Moog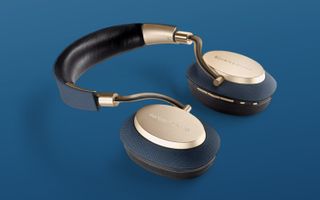 Bowers & Wilkins PX Active Noise Cancelling Wireless Headphones
Yes, most premium-grade headphones sound great, but the Bower & Wilkins PX are pretty smart too. These wireless Bluetooth headphones respond to when you lift a cup off of your ear by pausing, and they start playing music again when you pick them up. Rated for 22 hours of battery life, the PX headphones come in two colors: black on black, and gold on dark blue.
Credit: Bowers & Wilkins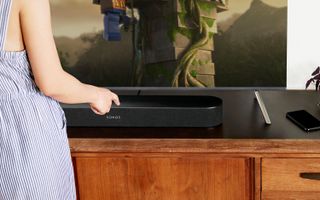 Sonos Beam
The Sonos Beam may be smaller than most, but it packs a ton of neat features, starting with Amazon's Alexa digital assistant. On top of that, you get a wide, solid sound with a balance of bass, treble and midrange audio. It also includes Sonos TruePlay, which allows the speaker to intelligently customize its sound to the room you're using it in. The Beam supports Apple AirPlay 2 and will soon work with Google Assistant , so it won't lock you into any one brand.
Credit: Sonos