Best Summer Reads for Your Kindle, Kobo or Nook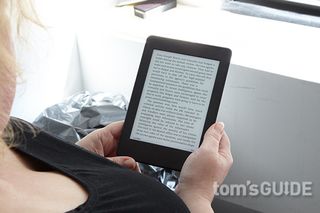 Best Summer Reads for Your Kindle, Kobo or Nook
Whether you've got sand or backyard grass between your toes, there's nothing like curling up with a good book during the summer. But paper books are so 20th century. So, instead of weighing down your bag with expensive wood pulp, save a buck or two and go the e-reader route. Then check out a few of these hot e-books before you head to the pool.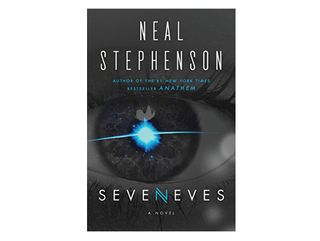 "Seveneves" by Neal Stephenson
What would life be like if the moon just suddenly exploded? That's the chaos that "Seveneves" illustrates, as debris from Earth's former lunar satellite threatens to completely erase life on the planet. Does humanity escape to the stars, dig a new world underground, or live beneath the seas and wait it all out? And even if people had the resources to make any one of those choices a reality, could they unite as a planet to save what they could and leave everything else behind? If you haven't already picked up this riveting novel, "Seveneves" should be on your must-read list.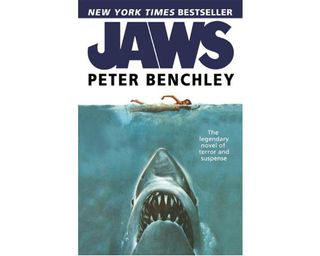 "Jaws" by Peter Benchley
You've seen the movie; you know the plot, and if you're anything like me, there's a sinister "dun dun, dun dun" playing in your head right now. Take your shark obsession one step further by picking up this 1974 classic work about local fisherman Ben Gardner, police chief Martin Brody and marine biologist Matt Hooper as they try to take down the vicious great white that's terrorizing the sleepy seaside town of Amity, Long Island. Then I dare you to go for a dip.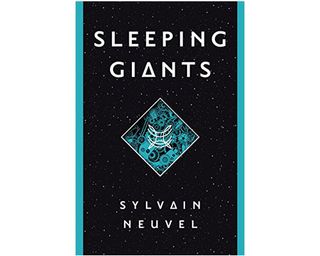 "Sleeping Giants" by Sylvain Neuvel
For an author's first book, Sylvain Neuvel's "Sleeping Giants" has earned some pretty high praise from such sci-fi writers as Blake Crouch, author of "Dark Matter." Kirkus Reviews said this novel "masterfully blends together elements of sci-fi, political thrillers and apocalyptic fiction." The book begins with a young girl named Rose from South Dakota who falls down a hole and lands in the palm of a metal hand. It's a mysterious object whose origins and purpose defy scientific explanation. That remains true even 17 years later, when Rose grows up and becomes the lead physicist behind the team trying to solve the puzzle.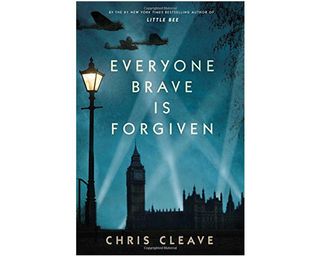 "Everyone Brave Is Forgiven" by Chris Cleave
War is hell, especially for the disenfranchised, mentally challenged or disabled folk who often get left behind when times get tough. But even in the dark days of WWII London, Mary, a young socialite, is trying to turn her privilege into progress by protecting and educating the less fortunate, when she stumbles into a teaching position. Two of Cleave's other three works made it to the silver screen, and this one seems poised to do the same. But, as all readers know, the book is always better.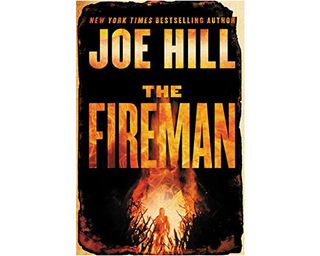 "The Fireman" by Joe Hill
Hot off the presses, Joe Hill's fourth book, "The Fireman," explores a world that's literally in a state of constant spontaneous combustion. The cause? A deadly spore that causes humans, animals and plants to all burst into flame, and the only one who seems to have a plan of action is the person they call the Fireman.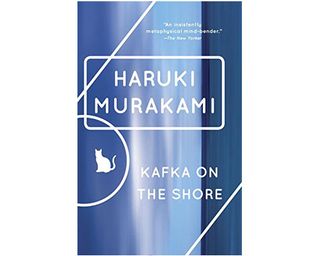 "Kafka on the Shore" by Haruki Murakami
Summer is a time to explore, not just open roads or the big, blue sea, but also yourself: who you are and what makes you tick. In "Kafka on the Shore," Haruki Murakami expertly blends influences from the East and West, and mixes magic with the mundane in a way that'll often make you wonder if you're dreaming. Follow Kafka Tamura as he runs away from an Oedipal curse and a mysterious murder investigation while on a quest to find his mother and sister.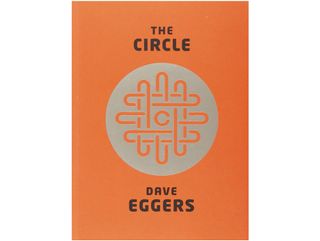 "The Circle" by Dave Eggers
"The Circle" follows Mae Holland, a recent college grad who quickly climbs the ranks at a powerful tech company run by the influential and enigmatic Three Wise Men. But as Mae becomes more involved with the company and its sophisticated SeeChange cameras that constantly record what she does at all times, the erosion of her privacy begins to take a real toll on her work and private life. It's Black Mirror on your e-reader, and it could be an ominous Twilight Zone-like look into what the real future could become. You'll want to get through this one before the movie adaptation comes out later this year.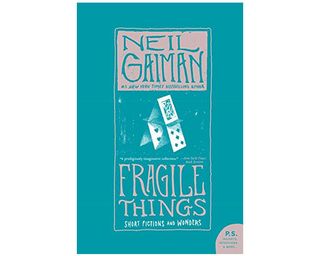 "How to Talk to Girls at Parties" by Neil Gaiman
Nominated for a Hugo Award and Locus Award for best short story in 2007, "How to Talk to Girls at Parties" is a sci-fi short from Neil Gaiman's "Fragile Things" collection, which is slated to become a movie later this year. It follows British teens Enn and Vic as they chat up a trio of girls who they eventually learn are visiting from way, way out of town.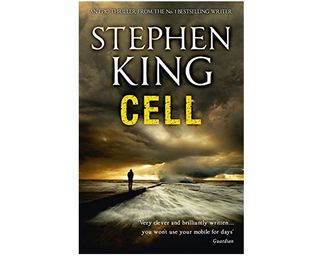 "Cell" by Stephen King
What happens when a mysterious cellphone network turns humans into a horde of flesh-hungry zombies? You'll have to read "Cell" from Stephen King to find out, which you'll want to do before the film adaptation comes out this year. See how Clayton Riddell and a handful of other survivors avoid the rabid "phoners" during an escape north, before the story becomes the talk around the watercooler.