20 Best Free Android Games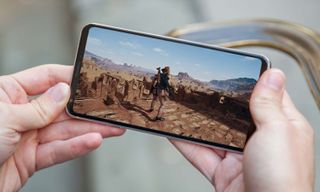 Great Android Games That Don't Cost a Dime
It's true, the best things in life are free — or at least, freemium. These Android games won't cost you a penny to download and they're fun to play as well. From multiplayer brawls to strategy-rich puzzlers, these games are both fun and addictive, and they'll be right at home whether you've splurged on one of the top Android phones or you just want to try out some new apps on your current device. (Image Credit: Tom's Guide)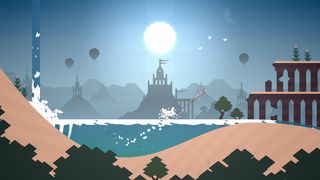 Alto's Odyssey
The sequel to Alto's Adventure retains all the simplicity and charm of the original while adding new gameplay elements. Alto's Odyssey trades snowy landscapes for dunes and desert vistas, but you'll still pull off tricks to avoid hazards as you collect coins. The new game adds environmental elements — tornadoes, balloons and more — that introduce new challenges while still giving you that magical combo of infinite runner and relaxing zen gameplay. You can play for free if you don't mind ads, though you can also remove those via an in-app purchase.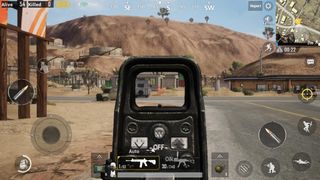 PUBG Mobile
Tencent has delivered a very solid port of Player Unknown Battlegrounds to Android devices by shrinking down the action of this battle royal game to a smartphone-sized screen. At the same time, PUBG Mobile hasn't compromised on graphics. The action scrolls smoothly as you race around an 8x8-kilometer battlefield, looking for 99 other opponents to get the drop on. Customizable, mobile-oriented controls and gameplay tweaks such as auto-pickups of ammo and gear make nods toward smartphone playability, and frequent updates keep the game fresh, such as adding more multiplayer features like clans and quick teams, game modes, and more.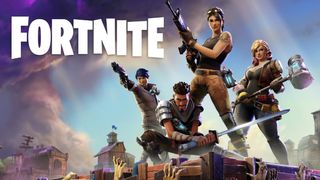 Fortnite
Trading graphical grit and tactical realism for a zanier cartoon aesthetic, Fortnite Battle Royale has taken the multiplayer gaming world by storm, with 100 players battling it out to be the last player standing in a steadily shrinking map littered with weapons, ammo, and powerups. What makes Fortnite unique is the ability to build and destroy terrain, allowing you to scratch build ramps, barriers, and safe zones. As a result you're both building and destroying at the same time, scrounging for materials while throwing up impromptu bunkers and trading fire with other players. Be aware that installing Fortnite on your Android device is a bit more of an involved process than for other games. Since Epic Games hasn't put Fortnite into Google Play, you need to sideload the app onto your device.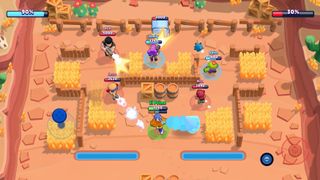 Brawl Stars
Supercell takes on the twin-stick shooter with Brawl Stars, a top-down competitive hero shooter that features fierce multiplayer brawls. Different game modes let you play everything from simple deathmatch-style modes to team-based treasure hunts where you work to secure gems that spawn in the middle of the map. Along the way, you can unlock a variety of brawler heroes, each with their own weapons and super moves.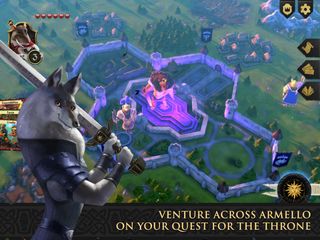 Armello
Save the Kingdom of Armello from its deranged ruler in League of Geeks' digital-first board game. As heroes of the great beast clans of Armello, players go on quests and seek allies and treasures as they attempt to overthrow the Rot-blighted king. Armello uses a combination of RPG, deck-building, and boardcgame mechanics, with an extra digital flair provided by rich animations to deliver an impressive digital boardcgame experience. Players can match up against the AI, but the real fun is in competing against other people in a race for the throne.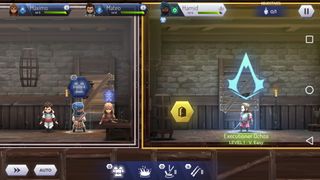 Assassin's Creed: Rebellion
Ubisoft's Assassin's Creed series brings the secret war between the Assassins and Templars to your Android device with Assassin's Creed Rebellion. This game combines elements from the movie and the fan favorite Ezio trilogy, allowing players to take command of their own fortress and bureau of Assassins. You'll engage in stealthy missions to undermine Templar control of the Spanish Inquisition, building up your stronghold, recruiting your own cadre of Assassins and training them to full potential. Be sure to build a team that can handle the stealth, traps, and combat challenges of each mission. You'll also have to deal with free-to-play gacha mechanics and timers, though Assassin's Creed Rebellion doesn't feel particularly egregious in its grind mechanics.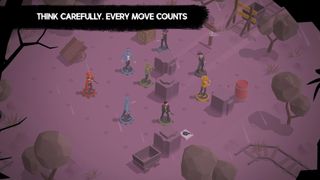 Infinite West
A board game-like tactical puzzle reminiscent of Hitman Go, Infinite West has you shooting it out against a posse of bad guys. The catch? Things play out in turns, with players maneuvering next to their enemies to get a snap shot off while also evading each enemy class's unique attack patterns. Powerups let you take a limited number of jump moves or long range shots, and as the challenge ramps up, you can unlock a series of upgrades to help you take down the bad guys in the game's infinite series of procedurally generated levels. Infinite West is ad-supported, with players having to watch the occasional video ad in-between stages, but you can remove those ads with an in-app purchase.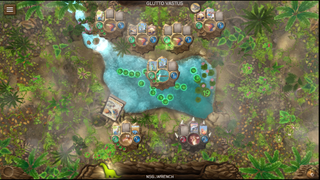 Evolution
North Star Games' classic card game goes digital with Evolution: The Video Game. You guide a species through the ages, carefully balancing aspects like population, size, and the available food at the watering hole each turn. Will your species develop a long neck to get first crack at the food supply or become a skilled forager able to take extra food? Or maybe you'll decide to skip the line altogether and become a dangerous predator. There's a detailed tutorial and classic play modes, but Evolution also includes a campaign with numerous themed challenges to provide tough tactical puzzles. Playing the offline campaign and skirmish games are free; if you want to take on more than one multiplayer game per day or take on more advanced AI foes, you'll need to unlock the full version with an in-app purchase.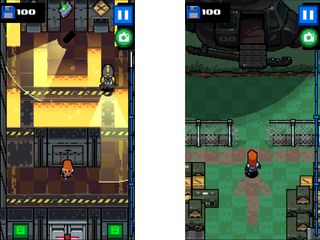 Sneak Ops
Sneak Ops brings you a daily stealth challenge with a cartoon twist, as you guide your secret agent through a map littered with trigger-happy guards, security cameras, and other electronic defenses. You'll need to think fast on your feet as you puzzle out each guard and hazard's patrol pattern, all in a quest to sneak out of the enemy base and back to your waiting helicopter. The app is free to play, with the option of watching video ads so that you can save your progress at checkpoints (instead of using the in-game diskette currency) or unlock a previous day's level to replay. It's a handy, bite-size stealth puzzle game that brings you something new each day.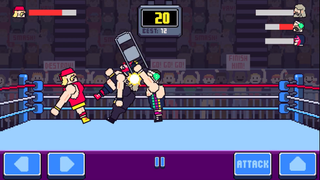 Rowdy Wrestling
Rowdy Wrestling takes the already zany world of pro wrestling and somehow manages to make the whole thing wackier by distilling things down into a fast-playing battle of weird physics. You'll swing your wrestler's arms around to strike, engage in barely controlled drop kicks, and toss other wrestlers out of the ring in a Royal Rumble-style free for all. You can duke it out in rumble matches, as well as career and endless mode, earning points that you can use to unlock new wrestlers, many of who are dead ringers for iconic pro wrestling giants.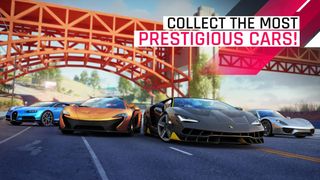 Asphalt 9: Legends
Prepare to be wowed by Gameloft's Asphalt 9: Legends. The latest edition of the racing series focuses on blazing fast hypercars from prestigious manufacturers like Ferrari, Porsche, Lamborghini and W Motors, while letting you make each car your own with customizations that can include materials, colors, and rims. You can then take your ride out for a spin in a career mode that features more than 60 seasons and 800 events; there's an online multiplayer, too. Asphalt's focus is squarely on arcade fun rather than realism, with nitro pulse speed boosts and 360-degree knockout spins, combined with slick, hyper-detailed cars and console-quality visual effects.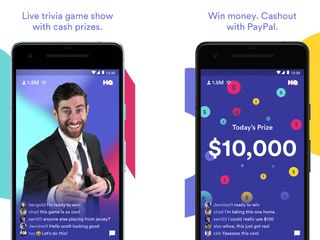 HQ Trivia
HQ is a neat trivia game that's taking mobile gamers by storm, and it landed on Android after a beta period. People can't get enough of this game's live trivia contests, usually held at 9 p.m. ET daily in addition to 3 p.m. ET on weekdays. (HQ's been experimenting with different times and formats, though, so be sure to keep the notifications turned on.) The icing on the cake? Players stand a chance to win a slice of a daily cash prize. Each game features multiple choice trivia questions, with players getting 10 seconds to answer each one. Get all of them right, and you get a slice of the daily cash prize paid out to your PayPal account. The combination of accessible trivia questions, live hosted games, and real money payouts have turned this mobile upstart into a winner.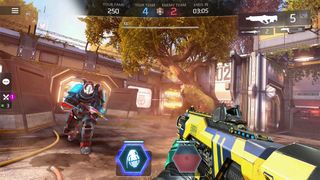 Shadowgun Legends
Mobile shooter franchise Shadowgun is back with a spin on a persistent world, loot-shooter game. Shadowgun Legends cribs from the same gaming DNA as shooters like Destiny and The Division, with an extensive campaign, a blistering arsenal of weapons and armor, and co-op boss raids and multiplayer events. To mix things up, you'll also find social hub areas and PVP combat along with a vast array of character customizations ranging from the cosmetic to game-changing. Mobile shooter fans should definitely give Shadowgun Legends a shot.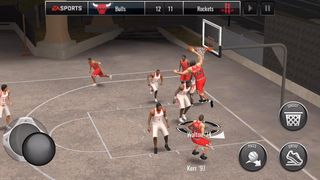 NBA Live Mobile
The NBA 2K series may dominate the premium mobile basketball space, but EA's NBA Live Mobile offers a strong free-to-play challenge. NBA Live Mobile presents players with a variety of game modes, including PVP and Blacktop games as well as season play, live events, leagues and head-to-head action. As the game is free, you'll have to expect a bit of grind as you work to earn new players and various boosts, packs, and in-game currency. (You also have the option of spending a few bucks to speed things up).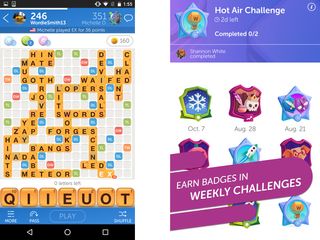 Words With Friends 2
Zynga's Scrabble-like Words With Friends returns with a major update adding a ton of new features, while making sure that loyal users don't get left behind. The app's asynchronous multiplayer fun remains untouched, but new game modes have been added, including Solo Challenge and the team-based Lightning Round. An expanded dictionary adds more than 50,000 new words to the game. Crucially, in-progress matches from the first game can be seamlessly continued in the second, and players who bought the ad-removal in-app purchases in the original can continue to play the new game ad-free.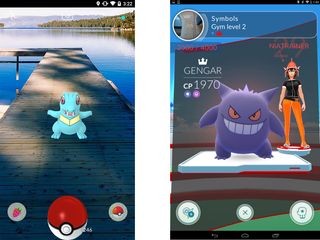 Pokémon Go
Combining the addictive collecting and battling-ready gameplay of Nintendo's Pokémon with Niantic's augmented reality technology, Pokémon Go took the mobile gaming world by storm last year, and updates have continued the fun into 2017. Pokémon Go sends players exploring their neighborhood on foot to discover, photograph and collect cute Pokémon from Nintendo's hit franchise. Each player's phone functions as a map and viewfinder, guiding you toward Poké Stops to collect items and helping you spot Pokemon to capture. Players who reach Level 5 are encouraged to join one of three teams in order to battle each others' Pokémon for control of Pokémon Gyms.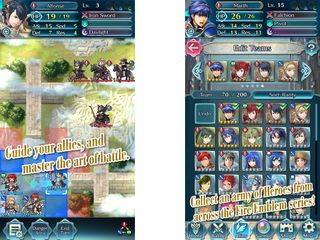 Fire Emblem Heroes
Nintendo brings its Fire Emblem franchise of strategy RPGs to mobile with Fire Emblem Heroes, a light strategy and collectibles game that has you recruiting heroes from the many Fire Emblem games to join your forces. As a summoner defending the Kingdom of Askr from the depredations of the Emblian Empire, you have the power to summon heroes from across the Fire Emblem franchise to aid you in turn-based battles. Players can battle their way through the story campaign, as well as extra game modes and challenges to unlock or train more heroes to add to your collection.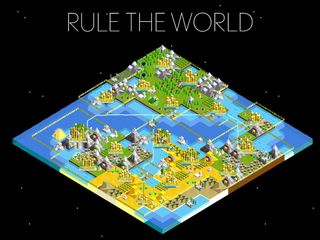 Battle of Polytopia
If you like strategy games but loath the F2P grind and random reward draws, consider Battle of Polytopia, which takes the 4X (eXplore, eXpand, eXploit, eXterminate) genre of strategy games and pares it down into a mobile-friendly format. Players take command of one of the game's many tribes and try to rack up the highest score that they can in 30 turns by exploring the map, developing their civilization and dealing with their neighbors. The game's quick-playing mechanics and short time limit cuts out the fat from the 4X formula to provide a sleek and mobile-friendly strategy title that doesn't skimp on strategic choices. The free game provides four different tribes to play, with more available as in-app purchases.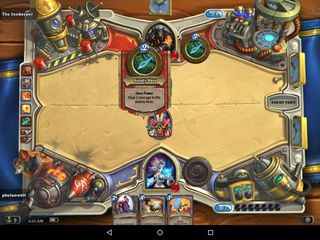 Hearthstone: Heroes of Warcraft
Hearthstone: Heroes of Warcraft is that rarest of species: a fun, free and fair digital collectible card game, and now, Android players can finally get in on the action. Players take on the role of the great heroes (and villains) of the Warcraft universe such as Thrall, Jaina Proudmoor or Gul'dan, engaging in epic duels and summoning allies and minions into the fray. Hearthstone features simple, easy-to-learn rules and cross-platform play between PC and mobile players. Players earn gold that can be spent on booster packs or the Arena mode, a "sealed draft" format that rewards canny deck building and smart play.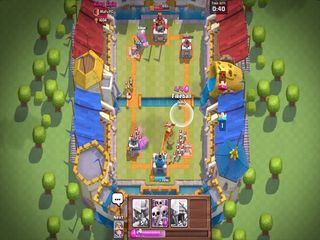 Clash Royale
The maker of Clash of Clans is back with a new multiplayer title featuring some fan favorites of the original game in a madcap card battle title. Clash Royale tasks gamers with collecting powerful cards featuring Clans characters along with spells and defenses to knock rival royals from their towers. In addition to bragging rights, you'll also be awarded various trophies and crowns befitting a royal of your elite status.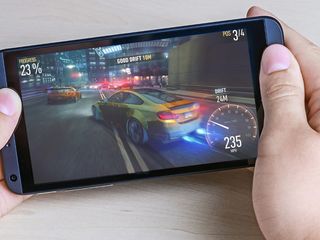 Get More Great Games
Be sure to check out our Best Android Games overall, including paid titles that are worth the money.