Tips for Living Without the Optical Drive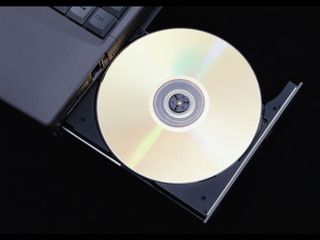 No Disc Drive? No Problem!
In the quest for lighter and more mobile laptops and ultrabooks, one piece of hardware that used to be a necessity is often being sacrificed. The CD, DVD, and Blu-Ray disc reader, once a computing necessity, is being challenged by ever more reliable broadband, cloud storage, and other options. Is it possible to go without the built-in optical drive? With some slight adjustment on how you consume your media and work with software, that's definitely possible!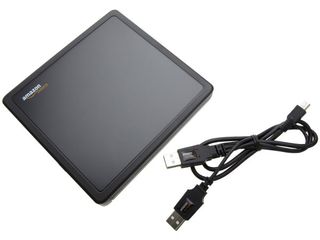 Option 1: The External Drive
All right, this first option is the cop-out. If you really feel the need to have an optical disk reader or burner for your laptop or ultrabook, an external drive may be the next best thing if you're not prepared to go all the way with full digital downloads or the prep work required to transfer your media and software disc collections to more portable forms. You won't even have to spend too much, as you can get a decent model in the $40 dollar range, and that's not the cheapest you can get. It is extra weight to lug around, and will probably end up drawing power from your device through a USB port, but if you need it, the option's there.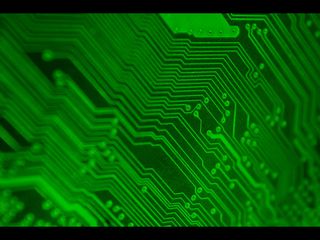 Option 2: Direct Downloads, Streaming, & Cloud Storage
Option two is to take the route of using directly downloaded and/or streaming media and software. While this is relies on having fast, reliablebroadband internet, websites and services such as Amazon, Netflix, Steam can enable users to purchase and download movies and software, while Pandora, Spotify, and others let you upload and stream music. Assuming you have excellent internet service and no distrust for online purchases, the download and streaming route is actually quite feasible and is limited only by your internet and local storage space. If you don't have a good connection, you do run the risk of being unable to access whatever media isn't locally stored, or be unable to authenticate a Steam session.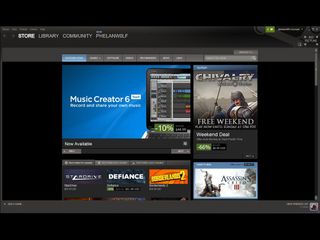 Steam
Valve's Steam, for example, is one of the most popular digital marketplaces for online purchase and direct download of games and software, with the Steam client functioning as online marketplace, social media hub, download manager, and virtual DRM for games. With an ever growing catalog of some of the latest and greatest games in the PC market, light and easy to use client software, and a vibrant online community, Steam is a gold standard for the online digital marketplace. It's not even exclusively for games anymore, as a new Software section has just debuted, featuring quality software and media development packages that take advantages of Steam's market reach.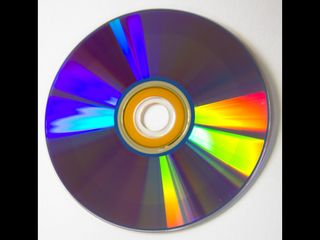 Option 3: Ripping your media collection
What about your old collection of movies and software? Well, if you've got an external drive, or a desktop with an optical reader built in, you can go about ripping your DVDs with a variety of tools so that you can take your favorite videos, as well as critical software installers or discs into a more drive-portable form stashed in your hard drive or flash discs. Presented next are a variety of tools for ripping content from your movie and video DVDs.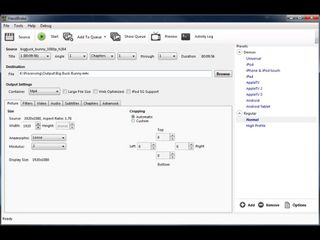 Handbrake
Handbreak is a neat, open source video transcoder for ripping DVD video and other content into a variety of formats that you can then take on the go. Handbrake features a neat system of presets that allow novice users to quickly rip DVD videos into formats optimized for a variety of devices and more advanced users will find a plethora of technical features and settings that they can tweak to configure their output to their liking. It won't cut through some copy protection, but for a good spread of movie and video DVDs (especially if you're converting an old collection rather than new acquisitions), Handbrake does the job nice and easy.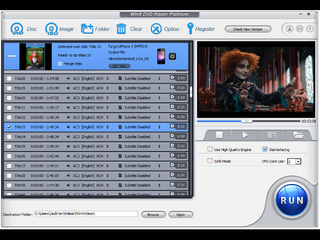 WinX DVD Ripper
WinX DVD Ripper is another free solution to ripping DVD content into a format that you can port around in flash drives or your ultrabook hard disc. WinX DVD Ripper can output your source material into a variety of formats like Handbrake, and in addition, can cut through all but the latest copy protection on CDs, DVDs, and BDs, (with the latest copy protection handling and other features available in the paid Platinum version), making WinX DVD Ripper an excellent tool for those jobs that Handbrake can't handle.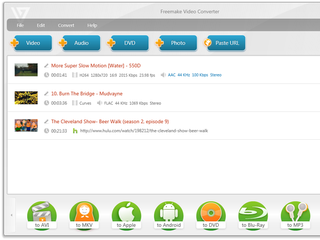 Freemake Video Converter
Freemake is an excellent video converter for desktop that is perfect for taking your ripped content and converting it into whatever format you need it to be in. Take HD content and trim it down the detail to more mobile friendly formats, optimize your videos for particular Android or iOS devices, and otherwise make your videos and music that much easier to bring around in a flash drive or your laptop or ultrabook hard drive. While it also has DVD ripping functions, it's not quite as robust as the earlier options presented, and is better used in conjunction with those.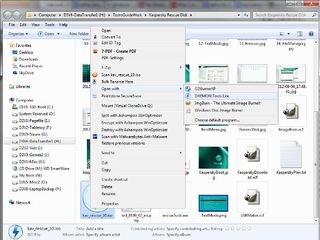 Working with Image Files
That about handles it for DVD media, but what about software installers and rescue or boot discs? Well, there are solutions for that, too. One option is using disc images and virtual drives. More than just the copy-pasting of a disc through a file explorer, a disc image is a file that copies everything on a disc, such that, if opened with the proper program such as a virtual drive manager, it behaves as if it were the actual disc. It neatly sidesteps the requirement of some software to have the install disc in your computer's optical drive in order to function, while also allowing you to take your software and data discs into a portable form in your hard disk or USB drive. Up next are a few programs for working with disc images and virtual drive managers.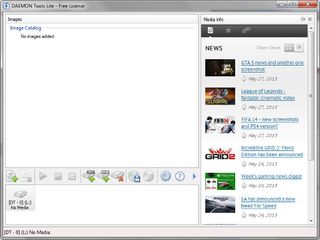 DAEMON Tools Lite
DAEMON Tools Lite is a free, commonly used virtual drive manager that allows you to create image files out of your discs, as well as mount them into a series of virtual drives (the free version supports four virtual drives at any one time). The application sits quietly in your system tray, where you can open it up to mount and unmount disc images as well as turn the virtual drives on and off. DAEMON Tools Lite often gets a bad rap for being an enabler for software piracy (a disk image, after all, is easier to share online), but it is a useful tool regardless.
Note: DAEMON tools does try to include extra and unnecessary crapware during install, so be aware during the install process.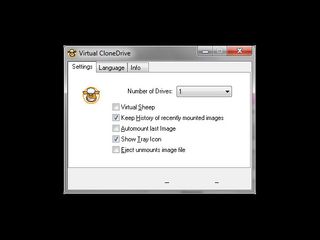 Virtual Clone Drive
Virtual Clone Drive is another useful free tool for mounting disc images onto virtual drives in your computer. Supporting the most common image formats, VCD can create up to eight simultaneous virtual drives on your machine. Unlike DAEMON Tools Lite, however, VCD does not include any features for creating or ripping your own drive images.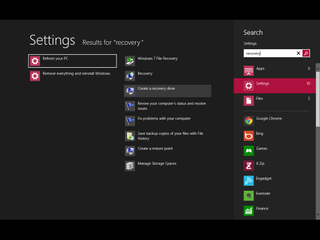 Boot Disk? Try Boot Drive!
Another critical use for optical discs is to store bootable rescue and repair discs loaded with tools and utilities to repair a damaged installation or bypass a compromised hard drive or infected boot system. But that's no longer the exclusive domain of the optical disc. As more and more BIOS utilities support booting from USB drives, there are now numerous utilities that allow you to create a bootable rescue disc on a USB drive. Even Windows 8 has gotten into the trend, baking in the ability to create a recovery drive in its own backup tools.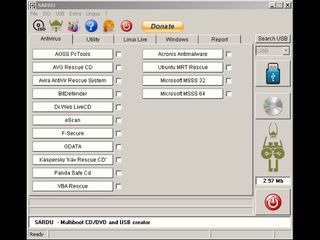 Shardana Antivirus Rescue Disk Utility (SARDU)
The free Shardana Antivirus Rescue Disk Utility, aka SARDU, is a useful tool that allows you to create your own bootable USBstick loaded with a series of some of the most popular repair, recovery, and anti-malware tools out there. Ever wanted to cram Hiren's Boot Disc, Ultimate Boot CD, and more into a single package? SARDU does just that, functioning as a download manager to get the images, and then as a rescue drive creator, copying the images over to create a multi-boot rescue drive packed your favorite software toolkits.
It will take some adjustment, but it's possible to work without a built-in optical drive in your new laptop, netbook, or ultrabook. Have any tips or tools you'd like to share with fellow readers when it comes to ripping media, working with disc images, and creating USB boot drives? Please share them in the comments section below!