Opera's Secrets Unlocked: 16 Tips and Tricks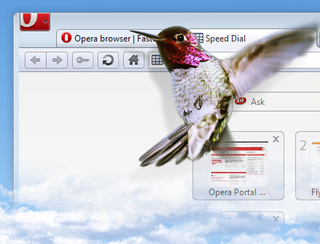 Opera Could be Your Favorite Browser
Opera is an excellent browser, loved by those who use it. It's not only a Web browser, but an entire Internet suite, known for offering more features than you could possibly know what to do with. It was among the first to include tabbed browsing and advanced bookmarks and search bars, but the browser also bundles its own chat and e-mail client, as well as additional features few other browsers have, like mouse gestures and file sharing.
Despite its many features, Opera has a meager market share, similar to Apple's Safari--even though many people who try it out quickly become devout fans. If you've never tried Opera, now is a great time. Version 10.5 was released on March 2 of this year, and it brought some unique features like standalone widgets and new Javascript engine for extreme speed. Our list of tips and tricks will help you get the most out of all of the features Opera offers.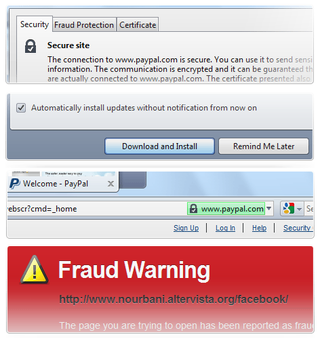 Safer Browsing with Great Bug Support
Opera is arguably the safest Web browser available today. This is partly because Opera is a smaller target, often overlooked by hackers and virus makers (in the same way that OSX is safer than Windows even though it is far less secure). But Opera also makes an active effort to keep its browser safe and secure, starting with an integrated phishing and malware database and backed by a strong bug support team. To put it into perspective, Opera's mean average of unpatched exploits is a mere .01, compared to Internet Explorer's 38.3 and FireFox's 5.7.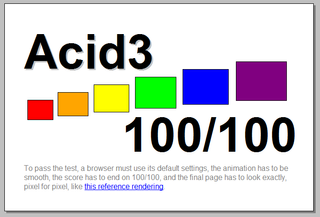 Set the New Standard Using Opera
Opera has always been a pioneer of Internet standards. It was the first browser to support CSS as well as the first browser to pass the Acid 3 test. It's also among the first to incorporate the HTML5 standard (planned to give Adobe Flash a run for its money). Opera even takes the top score in Google's Sputnik compliance test, failing only 78 cases, less than half of second place's Safari and just a third of Google's own Chrome browser. Sadly, Web programmers don't necessarily code to the accepted standards. In fact, most Web programmers base their code on the most popular browser, Internet Explorer, which is by far the worst-off in terms of standards compliance. This unfortunately means that some sites have trouble rendering properly in Opera.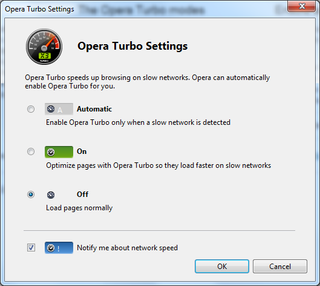 Use Opera Turbo to Supercharge Your Slow Internet Connection
Opera's latest big update came with a feature it calls Opera Turbo. It is a clever concept designed to greatly improve browsing speeds over slow connections, such as dial-up, satellite, weak wireless, and cellular Internet. It works by using Opera's own super-fast Internet connection to download your Web pages for you, compress them by up to 80%, and then send them your way. Because the data is passed through Opera's servers, it is significantly optimized. For example, it pauses Flash playback before forwarding it to your computer. The Opera Turbo icon can be found in the bottom left of the browser window and configured for Automatic, On, and Off turbo functions.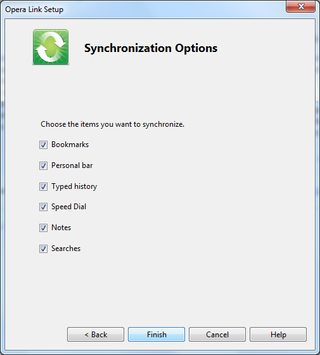 Use Opera Link to Sync all of Your Computers
It's not uncommon these days for people to have multiple computers, including a work and office computer, a home desktop, and a laptop. With all of its customizable features, it would be a pain to configure Opera for each of those systems. This is where Opera Link comes in. When enabled, it will automatically synchronize your settings, from bookmarks and notes, to typed browser history and custom searches. You can enable Opera Link by clicking on the icon in the bottom left of the browser window and following the prompts.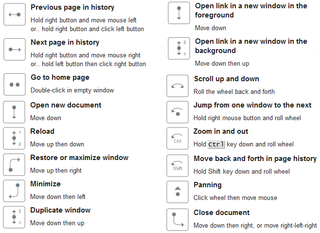 Use Integrated Mouse Gestures to Make Browsing Even Easier
Back when tabbed browsing was just coming out, many people were skeptical, thinking "How is that any different from using a separate window?" But after trying it for themselves, there was no turning back. In fact, any browser without tabbed browsing support would probably fail utterly today. Mouse gestures are a lot like tabbed browsing, in that it doesn't seem very useful until you try it. The convenience is amazing, giving a five-button mouse over 15 extra functions from just the flick of the wrist. With just one hand you can perform just about every function you need, including closing a tab, opening a new tab, minimizing a tab, and even duplicating a tab. To enable mouse gestures, select Tools, Preferences, Advanced Shortcuts, and check "Enable mouse gestures." There is also a list of gestures available.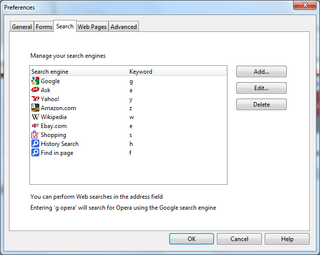 Search Prefixes Can Speed Up Your Browsing
Opera makes great use of search prefixes, letting you do just about everything directly through your address bar. Using the appropriate prefix, you can search Google for a general query or Ebay for a last-second auction. You can even use search prefixes to search through your history or find text within the current page. And that's just what comes standard, while adding additional prefixes only takes a couple steps. Just go to Settings, Preferences, and under the Search tab, you'll see your current prefixes and buttons for adding and editing others.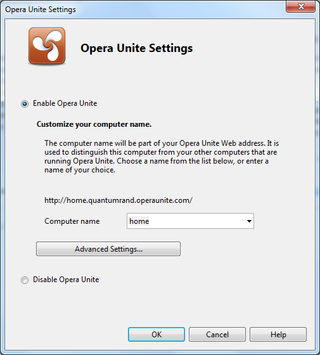 Enable Opera Unite for Even More Features
Opera Unite is a feature that lets you access files on your computer from just about any Web browser in the world, including most mobile Web browsers. To enable it, simply click on the little Opera Unite icon in the bottom left of the browser window. It will prompt you to create an Opera user account or sign in using an existing account. After that, it will automatically log you into the Unite service, unlocking a wide array of Unite applications and features all contained within Opera browser. The Unite features can always be disabled later using the same button and selecting Configure in the menu. Once enabled and configured, you can access your Unite homepage from anywhere just by going to, for example, home.username.OperaUnite.com.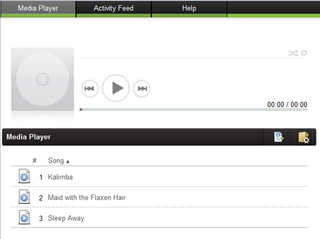 Share Music with Unite's Media Player Application
Many people use services like Last.FM and Pandora to stream music when they're out and about, but sometimes those services can be a bit limited in available titles or freedom to skip tracks. The Unite Media Player (as well as other widgets available for Opera) let you access your music from anywhere you have Internet access. To set it up, simply launch Media Player from your Unite setup page and then select the folder containing your music when prompted. You'll see your shared music listed, as well as the password required for people to access it. Since your files are hosted via the World Wide Web, it's wise to keep them password-protected, but you do have the option to make them available to the general public.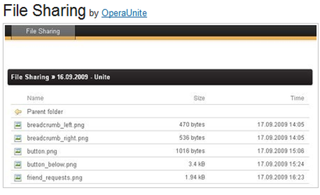 Share Your Files with Unite's File Sharing
Not so long ago, methods for accessing files away from your computer were relatively limited. You could carry a USB memory stick around with you or pay for some Web space to host your files. Now we have other options, like Google Docs, but even that is still a bit limited in the types of files you can host. Opera Unite's File Sharing application lets you turn your computer into a remote file host. Installing it works just like the Media Player, by simply launching it from the Unite control panel and pointing it to your folder with the files you'd like to share. The only caveat with this (and all other Unite solutions) is that you need to keep the host computer on with Opera running.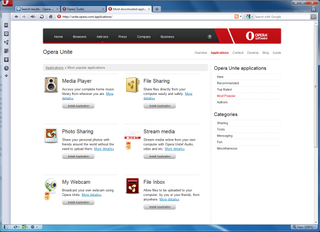 Check Out the Opera Unite Database for Other Useful Apps
The Media Player and File Sharing applications are just the tip of the iceberg. Check out http://unite.opera.com to browse the growing list of Unite apps. Some of the more useful apps include Web Server, which turns your computer into a full-fledged Web server for hosting files and Web pages. There are also apps for streaming media, broadcasting your Webcam, and even real-time collaboration for things like documents and math problems. Oh, and there are plenty of games too, both multiplayer and single player.

Download Opera Widgets for Instant Access to Tools without Even Opening Opera
Opera Widgets are small applications that run independently from the Opera browser. They act basically the same way any other program would on your computer. Once installed, you can launch it from your start menu, create a desktop shortcut, or even put it in your Quick Launch Bar. Think of them as mini-online apps, but the big advantage is that launching them gives you instant access to the app, without the need to navigate to a Website. You can browse for Opera Widgets at http://widgets.opera.com, while we've come up with a list of some of the most useful Opera Widgets that we describe below.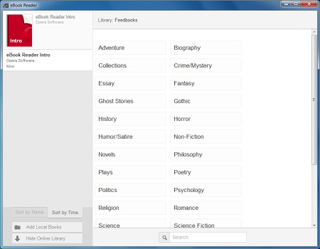 The eBook Reader Widget Turns any Netbook into an eReader
The eBook Reader Widget is perfect for anyone who owns a netbook or is an avid reader. It lets you download thousands of eBooks from its integrated ePub library or open any ePub-formatted eBook you already have. Not only does it let you read eBooks, it also provides a quick and simple method for managing your collection. The eBook Reader Widget is a perfect fit for any UMPC, netbook, or laptop.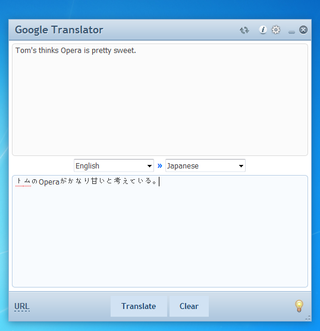 Use the Google Translator Widget for those Quick Translations
It may not happen often, but we've all had at least one moment where we saw or heard something in some foreign language and fumbled our way to the Google Translator page to figure out what it meant. It's impressive how well it manages to translate things, but we just don't use it enough to remember the URL. The Google Translator Widget cuts out all of that awkward searching by giving you a direct interface to the Google Translator engine. Simply launch the widget and start typing.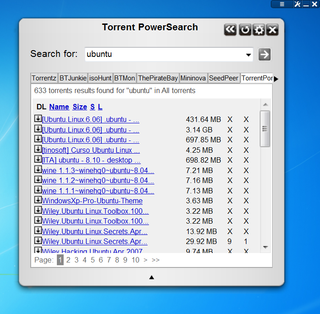 Use the Torrent Power Search Widget to Make up for Dying Torrent Sites
Over the past few years, copyright laws have been evolving considerably and Torrent sites have been suffering. It seems that every couple of months, another Torrent site goes offline. While this is good news in the war against pirates, it leaves those who use these Torrent sites for legitimate downloads at a loss. The Torrent Power Search Widget makes up for the dying sites by letting you search just about all of them at the same time, so you don't need to go from site-to-site, trying to find the healthiest Torrent with the most seeds. It also means you get to avoid all of those annoying ads and pop-ups.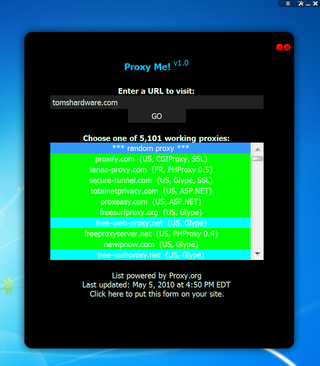 Try the Proxy Me! Widget to Keep Your Anonymity
Some of us are a bit more security conscious than others and prefer to browse sites anonymously, keeping our IP address (and therefore physical location) private. While there are permanent methods for setting up a proxy IP service either through your computers network settings or your router, sometimes you only want to use a proxy occasionally. The Proxy Me! Widget lets you do this by providing a simple interface where you input your URL and select a proxy from the extensive list below. It then opens a tab running behind that proxy.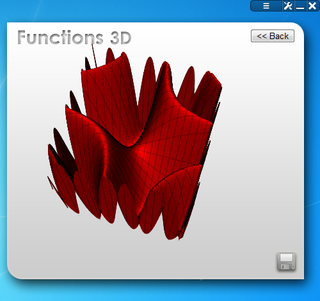 Play with 3D-Graphs Using the Functions 3D Widget
For the curious high school or college student or just someone with a flair for mathematics, playing around with 3D-graphs can be a lot of fun, whether you're just trying to pass some time or are trying to solve some complex function. While it does have a bit of a learning curve, the Functions 3D Widget does a great job rendering mathematical functions quickly and accurately.