The 13 Best and Worst Captains in Sci-Fi TV and Movies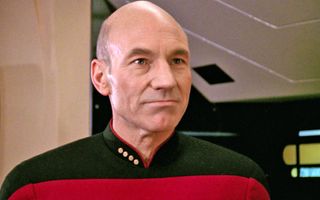 Which Sci-Fi captains have captured our hearts?
The return of Captain Picard to television got us at Tom's Guide and Space.com thinking: Which other captains have captured our hearts the same way he has? Science-fiction TV shows and movies have no shortage of daring men and women who command fantastical starships, exploring the galaxy, fighting off aliens or sometimes simply delivering things. But not every captain shines the same way Picard does. For every selfless, thoughtful, curious commanding officer, there's one who's vain, shallow and greedy. Which captains do we want to serve under — and which should be booted back down to crewman status?
(Also, because Captain Picard inspired the list, we're not including him in an official capacity; suffice it to say, he's one of the best. Obviously.)
Credit: CBS Broadcasting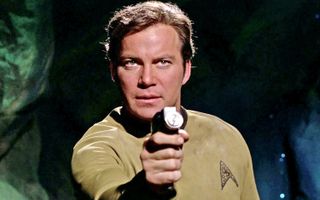 BEST: James T. Kirk (Star Trek)
Here's an easy one to start. Captain James Tiberius Kirk explored strange, new worlds; sought out new life and new civilizations; and boldly went where no man had gone before. As captain of the USS Enterprise, Kirk got into his fair share of scrapes — shooting at giant lizard men, wooing women who fell out of sync with the timestream, losing his shirt in any number of brawls — but always maintained the highest ideals of the United Federation of Planets. Along with his trusted officers and best friends — Mr. Spock and Dr. McCoy — Kirk championed peace, tolerance and understanding among a variety of disparate cultures, all while maintaining an adventurous spirit.
Credit: CBS/Getty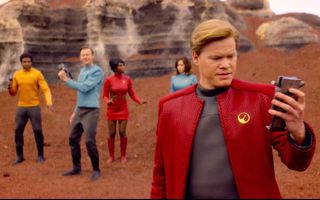 WORST: Robert Daly (Black Mirror)
For the dark side of Captain Kirk, look no further than Black Mirror's Robert Daly. Imagine a man with all of Kirk's bravado, intelligence and drive, but none of his honesty, thoughtfulness or charm. This brilliant-but-socially-awkward programmer created completely self-aware AIs based on his co-workers and forced them to be fawning sycophants aboard his virtual starship, the USS Callister. Cruel, manipulative and arrogant, Daly didn't even have the common decency to turn off the simulation between missions, leaving his sentient creations bored, restless and completely trapped. Needless to say, when Captain Daly got his comeuppance, we weren't too shocked — or upset.
Credit: Netflix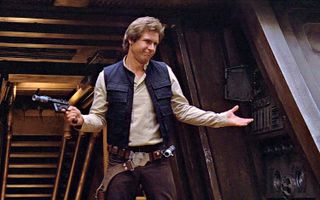 BEST: Han Solo (Star Wars)
Although he got bumped up to a general in Return of the Jedi, we'll always think of Han Solo as the roguish, debonair, daring captain of the Millennium Falcon. Han is one of the most dynamic characters in the whole Star Wars saga. Although he starts off as a scoundrel who cares about nothing but money, he eventually finds his backbone, becoming a hero of the Rebellion — and winning the heart of an honest-to-goodness princess. Han's dedication to his friends, his quick thinking under pressure and his superior skills piloting "the fastest hunk of junk in the galaxy" make him a captain we'd trust with our lives.
Credit: Lucasfilm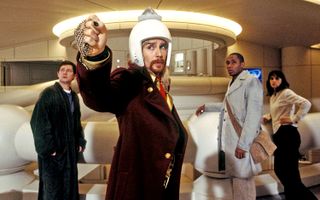 WORST: Zaphod Beeblebrox (The Hitchhiker's Guide to the Galaxy)
While we wouldn't mind sharing a Pan-Galactic Gargle Blaster with Zaphod Beeblebrox, we'd probably steer clear of his ship, the Heart of Gold. Beeblebrox is the president of the galaxy, a post he earned by virtue of being too incompetent to do anything else. His quest to discover the answer to Life, the Universe, and Everything is a worthwhile one, but he's hardly the right man for the job. In addition to being a first-class narcissist, both of Zaphod's two heads are decidedly empty. He is, in fact, the only person in history to ever survive being exposed to the totality of the entire universe at once — because he was so firmly convinced that he was at the center of it.
Credit: Everett Collection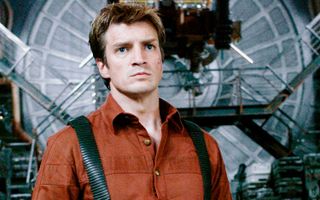 BEST: Malcolm Reynolds (Firefly)
Malcolm Reynolds is on the wrong side of the law, but we think he's on the right side of history. After participating in a failed uprising against the Union of Allied Planets, Mal bought himself a ship called Serenity and decided to take odd delivery jobs along with his fellow former freedom fighter, Zoë. Together, the two wrangled together a crew of outlaws, criminals and misfits, who eventually came together as a family. Although Mal's methods can be harsh — he nearly blew a fellow crewmember out of an airlock for putting a mission in danger — he'll risk everything for the men and women under his command.
Credit: Sidney Baldwin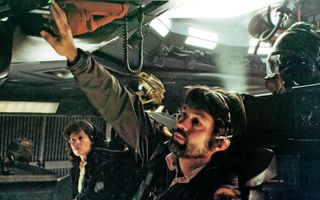 WORST: Dallas (Alien)
Look, I love Dallas. He's a fantastic character, from his self-assured swagger in the captain's chair to his bravery in facing down a xenomorph armed with only a flamethrower and a motion detector. But as the commanding officer of the Nostromo, he failed in his duty pretty spectacularly. He ordered his freighter off course to investigate an alien phenomenon on a nearby planet. Fair enough. But when Ellen Ripley insisted that the away team follow proper decontamination procedures, Dallas overruled her and promised that everything would be fine. Seeing as only one crewmember (plus one cat) survived the deadly alien attack, he probably should have listened to his warrant officer.
Credit: Everett Collection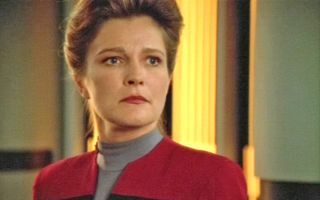 BEST: Kathryn Janeway (Star Trek: Voyager)
Of all the Star Trek captains, Kathryn Janeway of the USS Voyager had arguably the most difficult mission: bring her Intrepid-class starship home to the Alpha Quadrant, across 70,000 light-years of uncharted space. The journey was supposed to take 70 years; she did it in just one-tenth of that time, and kept most of her crew alive and well along the way. (Even if she did lose a lot of shuttlecraft.) Janeway ran a tight, disciplined crew but always had time to listen to her senior staff and help them achieve their personal goals. She brought out the best in her crew, who bonded like a family over their long mission.
Credit: CBS Broadcasting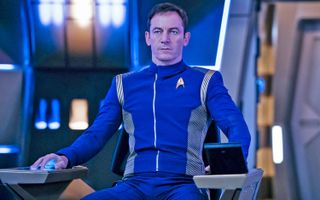 WORST: Gabriel Lorca (Star Trek: Discovery)
Kirk, Picard, Sisko, Janeway, Archer — no matter who your favorite Star Trek captain is, they all had one thing in common: their dedication to doing the right thing. Captain Gabriel Lorca of the USS Discovery, on the other hand, was concerned with one thing and one thing only: becoming emperor of the Terran Empire. After a season-long hoodwink, Lorca revealed that he was an impostor from the dark, dangerous Mirror universe, where bloodthirst and power were ends unto themselves. Leading the Discovery to victory over the Klingons was ancillary to his plans, and when push came to shove, he was willing to lie, torture and even murder in pursuit of his goals. Whoever Discovery's next captain is, he or she will be better almost by default.
Credit: CBS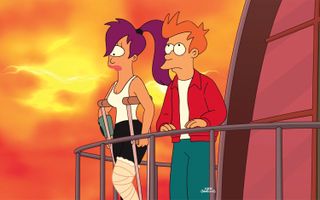 BEST: Turanga Leela (Futurama)
Because she has only one eye, Turanga Leela doesn't have the best depth perception. But that doesn't prevent her from, somehow, being one of the best pilots in the galaxy — as well as one of the fiercest captains. In Futurama, she takes command of the Planet Express Ship, where she often leads perpetual slackers Fry and Bender on missions to deliver cargo to far-flung corners of the cosmos. Leela can be a bit humorless, but she knows how to throw a punch, evade enemy fire and even rally her often-incompetent crew into action. She's even fun off-duty, whether she's chowing down on a giant insect leg or vegging out in front of an All My Circuits marathon.
Credit: Futurama TM/Twentieth Century Fox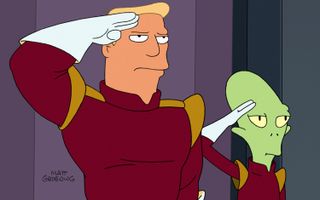 WORST: Zapp Brannigan (Futurama)
If Leela is the best captain Futurama has to offer, Zapp Brannigan is easily the worst. Brannigan is a blustering, insincere warmonger whose only positive characteristic seems to be his winning smile. Somehow, he rose through the ranks of the Democratic Order of Planets and took command of its flagship, the Nimbus. Instead of doing some good for the galaxy, though, Captain Brannigan seems content to bully the Planet Express crew, send wave after wave of his own men to their untimely deaths and hector his first mate, the hapless Kif Kroker. And that's to say nothing of the company he keeps: the disembodied, talking heads of both Richard Nixon and Henry Kissinger.
Credit: Futurama TM/Twentieth Century Fox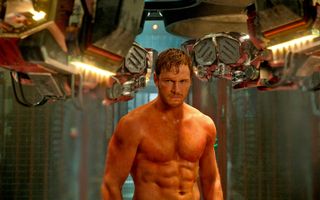 BEST: Star-Lord (Guardians of the Galaxy)
Maybe Star-Lord made a big mistake in Avengers: Infinity War, but still, we can't help but root for this gutsy '80s kid with the killer mixtape. After his mother died of cancer, young Peter Quill found his way aboard an alien ship, where he grew up to be a spacefaring thief, exploring the galaxy in search of ill-gotten treasure. Calling himself Star-Lord, Quill eventually teamed up with Gamora, Rocket Raccoon, Groot and Drax the Destroyer to form the Guardians of the Galaxy, who operate on both sides of the law in order to preserve galactic peace. Star-Lord is a surprisingly formidable captain aboard the Milano, keeping his team of adventurers on (mostly) good terms with one another.
Credit: Marvel Studios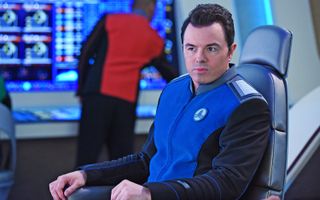 WORST: Ed Mercer (The Orville)
Seth MacFarlane's Star Trek parody, The Orville, seems to have split fans right down the middle. But whether you love Captain Ed Mercer or hate him, it's clear that he's not the finest officer that the Planetary Union has to offer. Mercer spends an awful lot of time on the bridge sniping at his first officer, Kelly Grayson, mostly because the two used to be married. He's usually quick with a joke, but at the most inopportune moment possible. He plays favorites, frequently showing incredible leniency to his bridge officers and promoting them above more experienced crewmembers. In fairness, Mercer is slowly growing into his role, but he doesn't run a very tight ship just yet.
Credit: Ray Mickshaw/Fox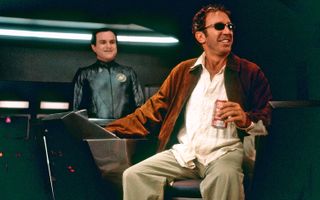 BEST/WORST: Jason Nesmith, aka Peter Quincy Taggart (Galaxy Quest)
The Tom's Guide staff couldn't quite decide whether Jason Nesmith, aka Peter Quincy Taggart, belonged on the best or worst captains list, so I decided to split the difference. In Galaxy Quest, Nesmith is an actor who played Commander Taggart on a canceled cult TV show. But an alien species called the Thermians, which lacks the capacity for deception, believes that the reruns are "historical documents," and builds Nesmith and his crew an exact replica of the NSEA-Protector. While Nesmith treats the whole expedition as a joke at first, he eventually realizes that in order to save both his friends and the Thermians, he'll have to act like a real captain — and, to his credit, he does.
Credit: Getty