The Best and Worst Video Game Movies of All Time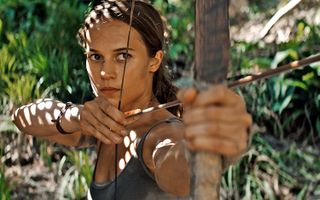 The Best and Worst Video Game Movies of All Time
The term "video game movie" bears a pretty negative stigma —, and for good reason. From the '90s Super Mario Bros. film to modern fare like Assassin's Creed, most movies associated with our favorite playable properties are uninspired cash-ins with bad acting and questionable connections to the actual game.
But buried in the heap of game movie garbage are a few genuine gems, as well as a few movies that are so bad, you simply have to see them. With that in mind, we've dug through the depths of gaming's film history to bring you the best and worst this troubled subgenre has to offer.
Credit: Warner Bros.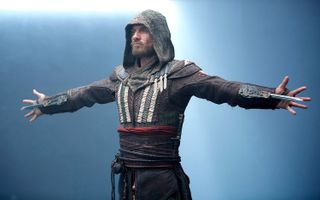 Assassin's Creed (Worst)
Assassin's Creed is a competent film. That doesn't necessarily mean it's a good one. Yes, the story makes sense. Yes, there's a certain rhythm and logic to the action scenes. Yes, the cast represents some of Hollywood's best talent. Still, there's no escaping the fact that Assassin's Creed is both profoundly boring and has absolutely nothing to add to the game's already-interesting mythos. Callum Lynch (Michael Fassbender) is a death-row inmate who undergoes experiments in a device called the Animus. There, he relives the memories of his ancestor from medieval Spain. If only the movie spent more time there, rather than in sterile laboratories full of heavy-handed exposition. — Marshall Honorof
Credit: Kerry Brown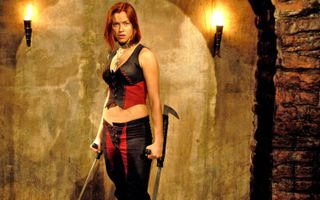 BloodRayne (Worst)
I was a fan of the original BloodRayne video game. A lady half-vampire fighting Nazis? Yes, please! So how did the 2005 film turn out? In a word, badly. This was a classic Uwe Boll stinker, which is sad, since it has actors like Ben Kingsley, Michael Madsen and Michelle Rodriguez. Similar to the game, Rayne is a Dhampir (half-vampire) looking to stop her father, who has become lord of the vampires with a plan to exterminate humanity using three artifacts. Bad acting, writing and fighting choreography ensue. And believe it or not, the sequels (yes, sequels) are even worse. — Sherri L. Smith
Credit: Everett Collection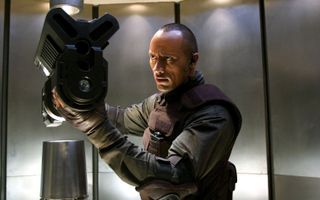 Doom (Worst)
Did you smelllllllllllllllllll what The Rock was cooking in one of his first movies? Dwayne "The Rock" Johnson plays a space marine in Doom alongside Karl Urban and Rosamund Pike. In an attempt to make this sci-fi horror title more believable (ha!) the story is changed from someone accidentally opening a portal to Hell on Mars to a series of genetically altered humans appearing on the Red Planet. The movie does serve up a bit of fan service with iconic game weapons such as the BFG, but other than that, it's a passable sci-fi/horror/action flick for a lazy weekend watch. — Sherri L. Smith
Credit: Everett Collection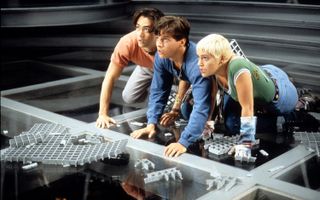 Double Dragon (Worst)
The good news is that you don't have to watch Abobo physically assault and kidnap a woman at the beginning of the film adaptation of Double Dragon. The bad news is that there's even a movie to begin with. The 1994 movie pits Jimmy and Billy Lee against powerful crime lord Koga Shuko in a fight for the pieces of the Double Dragon medallion. Actress Alyssa Milano plays Marian, leader of a vigilante group in a fight against the gangs. Also, there's a scene with so-called Shadow warriors. I watched this back in the day so you don't have to. You're welcome. — Sherri L. Smith
Credit: Getty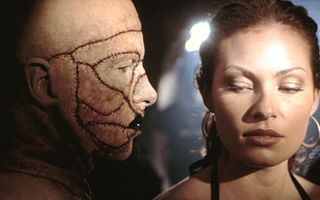 House of the Dead (Worst)
Someone thought making a first-person rail shooter into a movie was a great idea. So the world had to contend with the stinker that was House of the Dead. Thanks, Uwe Boll. Instead of two special agents sent to deal with an undead menace created by a mad scientist disillusioned by humanity, the movie goes with six horny kids fighting a zombie horde on a seemingly deserted island. Apparently, a Catholic priest conducted ghoulish experiments on the former residents of the island, creating zombies and an immortality serum. So yeah, it's a really bad movie. — Sherri L. Smith
Credit: Everett Collection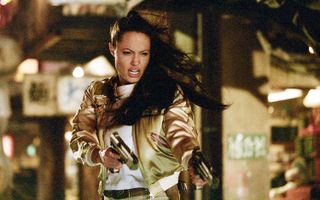 Lara Croft: Tomb Raider/The Cradle of Life (Worst)
Tomb Raider was one of the biggest gaming franchises of the '90s, so its early 2000s spinoff films seemed inevitable. While Angelina Jolie got some props for her lively portrayal of Lara Croft, pretty much everything else about Lara Croft: Tomb Raider was panned across the board by critics and fans alike. The film's sequel, Lara Croft: Tomb Raider - The Cradle of Life (say that in one breath), was largely considered an improvement, but still failed to escape the bad action-flick cliches of the original. Fortunately, both the Tomb Raider game and film franchises were rebooted to great effect — if not, the series would forever be associated with B movie schlock. — Mike Andronico
Credit: Alex Bailey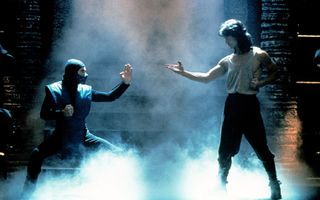 Mortal Kombat (Best)
One of the few truly enjoyable live-action video game adaptations, Paul W.S. Anderson's Mortal Kombat strikes a good balance between staying faithful to the source material and not taking itself too seriously. This 1995 martial arts flick is filled with memorable showdowns that felt ripped right out of the first few games, including Sonya vs. Kano, Liu Kang vs Sub-Zero and that unforgettable moment when Johnny Cage punched Goro in his nether regions. Mortal Kombat didn't exactly land with critics back in the day, but for die-hard fans of the series, it still holds up great as a fun, lazy afternoon watch.— Mike Andronico
Credit: Everett Collection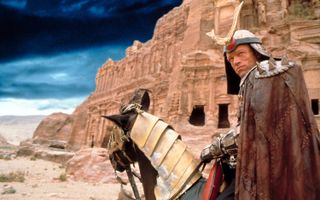 Mortal Kombat: Annihilation (Worst)
Following up on the beloved Mortal Kombat film and drawing largely from the excellent Mortal Kombat 3 video game, Mortal Kombat: Annihilation should have been a success. However, with most of the main characters recast and an overabundance of bad special effects, this 1997 sequel failed to capture the fun and charm of the original. As nice as it was to see characters like Nightwolf and Motaro in action, it didn't make up for the truly awful performances — and an absolute joke of a villain in Brian Thompson's Shao Kahn. Heck, even Mortal Kombat co-creator Ed Boon would rather forget this one. — Mike Andronico
Credit: Everett Collection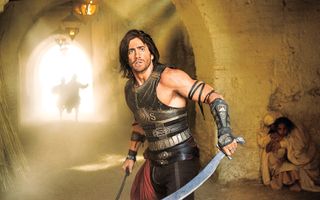 Prince of Persia: The Sands of Time (Best)
Prince of Persia: The Sands of Time isn't nearly as good as the video game that inspired it — but it's not that bad, either. Like the video game, the Prince of Persia film is a rollicking adventure in the mythical medieval Middle East. Prince Dastan (Jake Gyllenhaal) teams up with Tamina (Gemma Arterton), a foreign princess, as they oppose the machinations of Nizam (Ben Kingsley): a malicious royal who aims to usurp the Persian throne. There's some action, some drama and some romance, and the film manages to juggle all three pretty well, while moving the plot along at a brisk pace. — Marshall Honorof
Credit: Andrew Cooper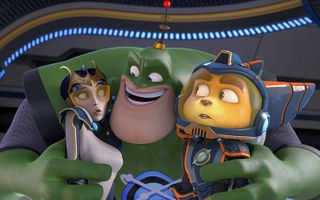 Ratchet & Clank (Worst)
To this day, I still can't figure out why Ratchet & Clank didn't work. The kid-friendly series of sci-fi/action games seems tailor-made for a Pixar-style adventure film, full of sympathetic characters and outlandish weaponry. Still, a great premise didn't save the film from being an overstuffed slog. Ratchet (James Arnold Taylor), an adventurous young Lombax, teams up with Clank (David Kaye), an inquisitive robot. Saving the galaxy from the evil Dr. Nefarious (Armin Shimerman) puts their newly forged friendship to the test — while the film's tremendous cast of underdeveloped characters and anticlimactic action scenes will do the same for your ability to stay awake. — Marshall Honorof
Credit: Gramercy Pictures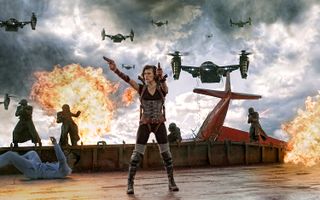 Resident Evil (Best)
Despite poor reviews from critics, the Resident Evil film franchise is the most enduring video game movie series out there, and has consistently been a hit at the box office. Paul W.S. Anderson's six-film (!) saga smartly avoids trying to replicate the convoluted plot of Capcom's iconic horror games, instead telling a unique story that incorporates some of their key beats and characters. While the series devolved from tense horror to all-out action over the years, it benefits from a strong lead in Milla Jovovich's Alice, and delivers some highly entertaining action scenes that bring iconic Resident Evil baddies such as Nemesis and Tyrant to life on the big screen. — Mike Andronico
Credit: Rafy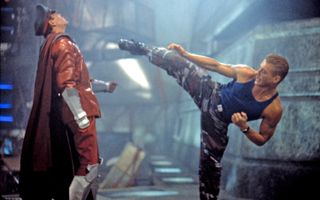 Street Fighter (Best)
Man, oh man, do I love this awesomely bad movie! Loosely based on the popular Street Fighter II game, this film flies free and loose with the in-game storylines and characters. For starters, Dhalsim (Roshan Seth) is a scientist, and Dee Jay (Miguel A. Nunez Jr.) and Zangief (Andrew Bryniarski) work for M. Bison (Raul Julia). Also, Carlos Blanka (Robert Mammone) is experimented on and turned into a freaky supersoldier gone wrong. Jean-Claude Van Damme plays Colonel Guile, who's trying to take drug lord M. Bison down after a $20 billion ransom attempt. Raul Julia makes this movie worth watching, gleefully chewing up every bit of scenery with iconically corny lines such as "For you, the day Bison graced your village was the most important day of your life. But for me, it was Tuesday." If you want to see a legitimately good Street Fighter movie, stick to the animated chronicles. But, if you want a good laugh, watch this one. — Sherri L. Smith
Credit: Everett Collection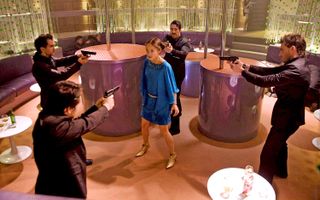 Street Fighter: The Legend of Chun-Li (Worst)
The 1994 Street Fighter movie was bad, but at least it had a bit of campy charm to it. The completely lifeless Street Fighter: The Legend of Chun-Li did not. This 2009 origin story for Street Fighter's leading lady starred a bored Kristin Kreuk, who fought her way through terribly uninspired versions of such iconic villains as Balrog (Michael Clarke Duncan), Vega (Taboo from the Black Eyed Peas) and M. Bison (an irish-accented Neal McDonough, for some reason). The only moderately entertaining parts of the film are Chris Klein's terrible one-liners, which are so painfully bad that they'll at least give you a good chuckle. — Mike Andronico
Credit: Everett Collection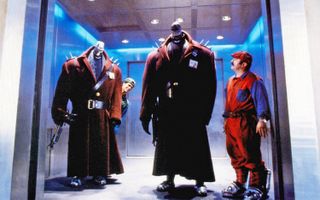 Super Mario Bros. (Worst)
If there's a lesson to be learned from the 1993 disaster that was the Super Mario Bros. movie, it's that some games are better left in that format. Starring Bob Hoskins and John Leguizamo as Mario and Luigi, this film subjected fans of the plumbing duo to an even weirder plot than that of the actual game. Mario and Luigi journey through an interdimensional portal to rescue Daisy, who turns out to be the long-lost princess of a people descended from the dinosaurs. King Koopa, played by Dennis Hopper, needs Daisy and a special meteorite to rule over both dimensions. Hoskins, Leguizamo and Hopper have gone on to pan the film whenever asked about it, so that should tell you something. — Sherri L. Smith
Credit: Everett Collection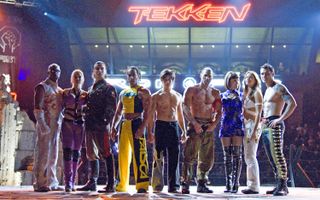 Tekken (Worst)
Despite touting some top-tier martial-arts talent — including Jon Foo and Cary Tagawa — Tekken failed to be anything more than a cringe-worthy, live-action adaptation of a beloved fighting game franchise. The movie is rife with brutally bad dialogue, a silly story and characters who just barely look and fight like their in-game counterparts (seriously, Tekken is a hand-to-hand fighting game — why are there so many weapons?). Skip this one and watch the excellent Tekken: Blood Vengeance animated film instead. — Mike Andronico
Credit: Alamy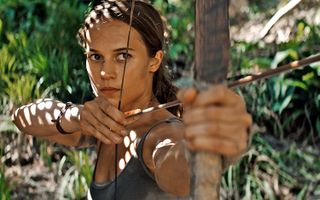 Tomb Raider (Best)
Roar Uthaug's Tomb Raider is far from a masterpiece, but it's pretty solid as far as video game movies go — and a hell of a lot better than the old Angelina Jolie flicks. This 2018 action romp smartly draws inspiration from Crystal Dynamics' superb Tomb Raider reboot series, recreating many of those games' breathtaking set pieces in the process. The movie's goofy dialogue and predictable plot are saved by Alicia Vikander's excellent, grounded take on Lara Croft, who we'd be happy to see in at least one more film. — Mike Andronico
Credit: Warner Bros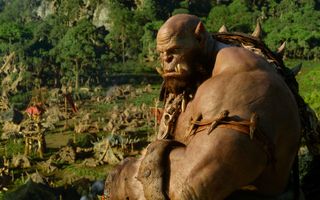 Warcraft (Worst)
Warcraft didn't work, but at least it came from a place of love. Director Duncan Jones is a true-blue fan of the Warcraft video games, and wanted to bring some of its fascinating lore to the big screen in as faithful a way as possible. However, the same backstory that enchanted gamers on the PC falls flat on the big screen. The story of human noble Lothar (Travis Fimmel) and orcish chieftain Durotan (Toby Kebbell), each fighting to save his embattled people, is interesting. But it's bogged down with too much expository world building, and takes its freewheeling source material just a little too seriously. — Marshall Honorof
Credit: Legendary Pictures