11 Must-Have Smart Outdoor Gadgets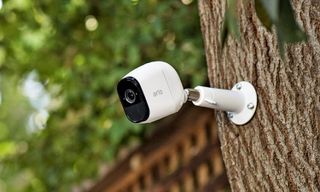 11 Must-Have Smart Outdoor Gadgets
With winter finally behind us and spring blooming in full force, it's time to get outside. From mowing your lawn to camping with friends, the opportunities to do what you want, where you want, are endless.
But technology can make the outdoors better. Not a fan of mowing the lawn? Let a robot do it. Want to blast some tunes by the pool? Check out the speaker that made our list of best smart outdoor gadgets, as well as a great smart grill, pool-cleaning robot, weatherproof security camera and more.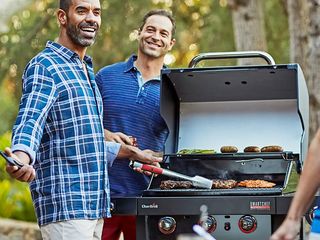 Char-Broil SmartChef Gas Grill
Grilling is fun, but if you get distracted, your meat can end up tasting like a sneaker. The Char-Broil SmartChef Gas Grill aims to fix that by communicating with your iPhone or Android device. The grill's accompanying app helps you monitor food and grill temperatures, and gas levels. You can also tell the app what you're cooking, set a cook time and check out recipes. It'll even tell you when to flip your meat.
Credit: Char-Broil
MORE: Best Kitchen Tech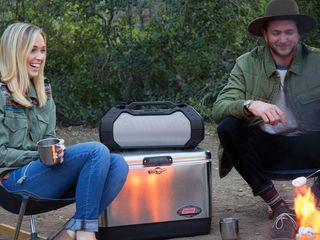 Braven XXL bluetooth speaker
Whether you're camping or simply enjoying the outdoors and want to stream your favorite tunes, consider the Braven XXL bluetooth speaker. Named by Tom's Guide as one of the best bluetooth speakers, the device comes with a rugged, waterproof design made for the outdoors. While it's a little on the heavy side, it offers booming sound and outstanding bass and treble performance.
Credit: Braven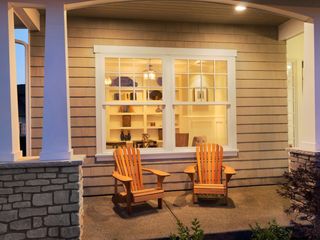 Ilumi outdoor floodlight
You can get any old floodlight for outside your house, but why not choose one that's actually smart? Plug in the BR30 Outdoor Flood LED Smart light bulb and you can control it from your smartphone. You'll be able to choose its color and set lighting schedules – all without needing a hub to control your bulbs.
Credit: Ilumi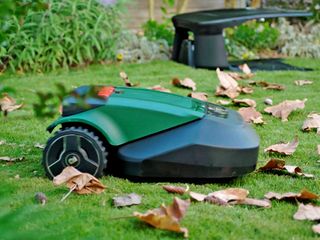 Robomow RS622 robotic lawn mower
If you're someone who doesn't enjoy mowing the lawn, and you have some extra cash to spend, there's a solution you should know about. Robomow's RS622 is a full-on robotic lawn mower that can cut your lawn while you're sipping lemonade on the porch. It's costly at $2,200, but it's capable of mowing lawns up to a half-acre in size. Think of it as a Roomba for your lawn.
Credit: Robomow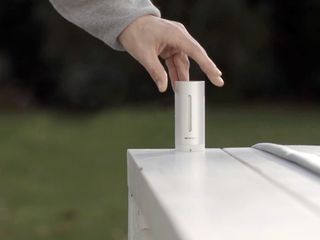 Netatmo weather station
Netatmo offers a "personal weather station" for when you want to keep track of climate from your smartphone, both inside your house and outdoors. The device comes with a sleek, cylindrical finish that tells you everything from your home's temperature and humidity to its air quality. Add the Outdoor Module, and you'll be able to see all the same information from your smartphone, including outdoor temperature, humidity and air quality. The device even delivers forecasts and tracks environmental changes in real time. Best of all, it works with Amazon's Alexa.
Credit: Netatmo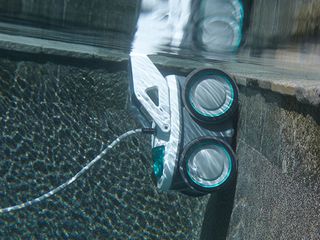 iRobot Mirra Pool Cleaning Robot
To get you spending more time swimming and less time cleaning your pool, iRobot offers the Mirra Pool Cleaning Robot. It's an easy-to-use device that you can just pick up and drop into your pool. From there, it'll start going and scrub your pool clean. You can remove debris from the top of the robot, and it'll even tackle algae and bacteria.
Credit: iRobot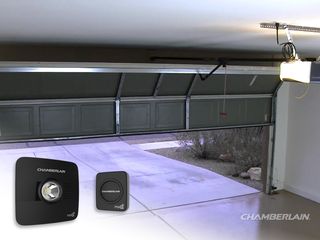 Chamberlain MyQ garage door opener
Want to open the garage door from the couch, or from anywhere in the world? The MyQ lets you do just that. The opener can be installed in minutes and connects to your home Wi-Fi. From there, you simply use a free app to interact with the garage door opener. The app is available on both iOS and Android.
Credit: Chamberlain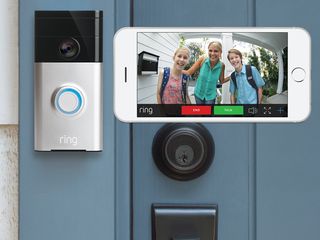 Ring doorbell cam
The Ring Video Doorbell allows you to see who's at the door before you answer. The video can be viewed anywhere you have an Internet connection. You can also talk to whomever is at your door, such as a delivery person. Add in built-in motion detection and alerts for security, and you have a very convenient gadget.
Credit: Ring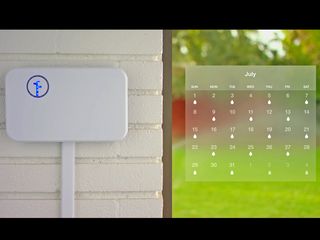 Rachio Smart Sprinkler Controller
Don't let your grass burn. Just connect this Alexa-compatible Rachio Smart Sprinkler Controller to your in-lawn irrigation system, and it will let you tell Amazon's assistant to turn on the water for a specified time and control which zones get activated. The Rachio can also automatically adjust watering schedules, based on the local weather forecast and conditions.
Credit: Rachio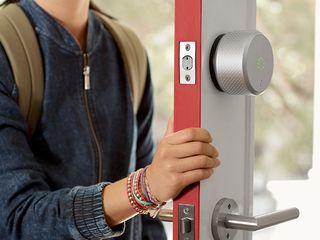 August Smart Lock and Doorbell Cam
The August Smart Lock is one of the few devices in its class that actually works with both Nest and Apple's HomeKit. The smart lock is designed to replace the lock on your door and works with an unlimited number of virtual keys, so you can let someone into your house once and never again. Better yet, the August Smart Lock can be locked with just a voice command and supports a slew of add-ons, including a doorbell cam and wireless keypad.
Credit: August
MORE: Best Smart Locks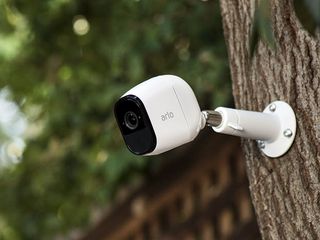 Netgear Arlo Pro
The Netgear Arlo Pro is one of the more powerful indoor/outdoor security cameras you'll find, and it's our top pick among security cameras. It's completely wireless and comes with both a base station and a camera that can capture video in HD. It's weatherproof, so you can leave it outside, and it runs on a rechargeable battery. You can also talk to visitors (or warn away would-be intruders), thanks to its support for two-way audio.
Credit: Netgear