Just in case there was any doubt which console would come ontop of the sales war this holiday season, Nintendo has revealed staggeringfigures for the week of Black Friday alone.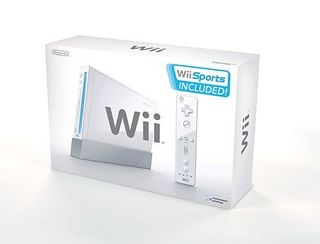 An amazing 800, 000 Wii consoles were sold during the week of Thanksgiving, which lead up to Black Friday – the busiest shopping day of the year. Such numbers over a seven day period are stunning, considering that Nintendo moved that many consoles during the entire month of October.
"Fortunately for us a lot of shoppers put our products at the top of their list, " Nintendo President Iwata said to Reuters. There's no arguing the Wii's continued appeal after posting sales numbers like that, which likely make even Microsoft's best claims seem silly.
Nintendo did not give hard numbers for the DS Lite handheld system, but did say that those were up 20 percent over last year.
"We are shooting for quite big numbers as our annual (unit) sales targets. But we are not in a situation where it is getting difficult to hit that target or our plans are getting off track, " Iwata said.