When I was a kid on Halloween you put your costume on, put a puffy winter jacket on over it (I grew up in Buffalo), put a smelly plastic mask on your face that kept you from seeing or breathing right all night, and knocked on whichever doors had lights on. But that was then, and now things are a lot more high tech. Here are some apps, lists, and tutorials to make your Halloween fun and a little more techie!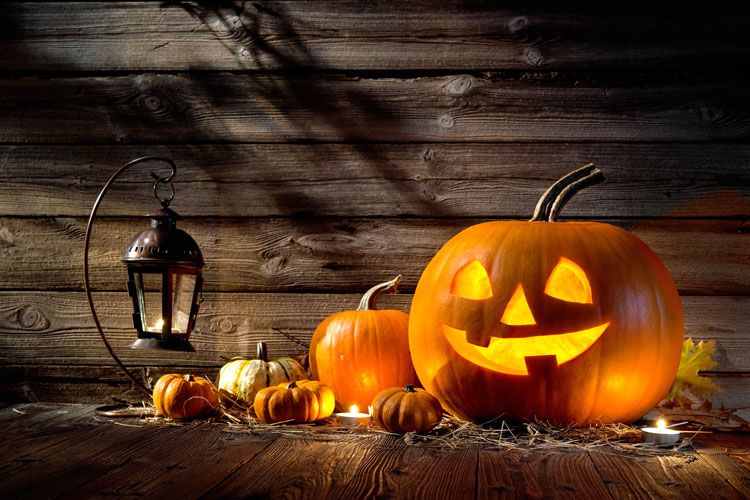 Nextdoor's Treat Map
Hyper-local social networking site Nextdoor has a handy treat map, where you can mark your house as participating in trick-or-treating with a big candy corn icon. If you're hosting a haunted house, you can mark you house with a haunted house icon. And of course if you're out trick-or-treating, you can look at the app on your phone and see which houses are participating.
Nextdoor also has a list of the best cities for trick-or-treating.
Decorate Your Tech
If you're looking for a Halloween phone case, there are about a million to choose from. And skull phone cases are cool and creepy any time of year!
This iPhone charging cable lights up with little red skulls!
This portable skull phone charger will give you a scare and a charge, for 500 charging cycles. And this one can also power up your iPad or tablet computer.
Skull earbuds are fashionable and functional.
Make-up Help
So your kid wants to be a zombie for Halloween but you have no idea how to do the make up? There's an app for that!
Horror Makeup is a free app that takes you step-by-gruesome-step through things like burns, cuts, and bruises with lots of pictures. There's also a paid ad-free version.
Scare Your Online Friends
Want to change your avatar to something scary for Halloween? The Make Me Zombie app lets you upload a photo and zombiefy yourself.
Zombie Booth and Zombie Booth 2 add some 3D effects and interactivity to your picture and turn you into a moving, snarling zombie.
Decorating DIY On The Cheap
Pinterest is possibly the best thing to happen to Halloween decorating ever. From DIY tutorials like How To Make Yarn Pumpkins and DIY Trash Bag Spiderwebs to Tin Can Ghost Winsocks, chances are really good that you'll be able to find most of what you need for these easy projects around your house.
Spooky Movies
There's nothing like a scary movie to get you in the mood for Halloween. These lists have you covered, but if you want to watch with your kids, make sure to check on Common Sense Media first!
This list of the top 100 Halloween movies of all time on imdb has a wide range of scary and not-so-scary movies.
Rotten Tomatoes lists the 75 best-reviewed horror movies of all time.
Reader's Digest has 13 Halloween movies that will scare you senseless.
And if all that is too much for you, PopSugar has 15 Halloween movies for wimps.
We talk about Halloween and more on the latest episode of the Parenting Bytes podcast!
Image Credit: Alexander Raths / Shutterstock