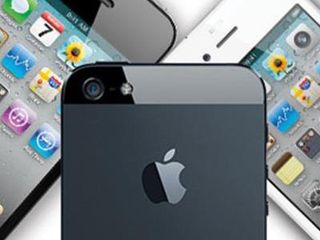 The rumor mill continues to narrow down the date for when Apple will supposedly introduce the iPhone 5S and iPhone "Lite." AllThingsD has learned from "sources" that this will take place on September 10, and is unsurprising given that sources of all kinds spread out across the globe have pointed to September as both the reveal and launch date. Apple will need the revenue boost before its fiscal year ends on the last day of September.
Last month there were reports that Apple planned to launch the iPhone 5S and iPhone Lite on September 6, around two weeks earlier than the iPhone 5 in 2012, indicating that Apple may introduce the new devices at the end of August. But if Apple planned to simply reveal the phones on September 6, then they would go on sale at least around September 20, giving Apple plenty of room for end-of-fiscal-year sales.
MORE: Top 12 iPhone 5S Rumors from Laptopmag
Another report claimed that the devices would be revealed on September 18 and then made available on September 27. While the latter date seems rather late in the game for fiscal 2013, the company could still be betting on similar weekend sales seen with the iPhone 5 in 2012, in addition to numbers generated by the second iPhone Lite unit.
And now we have AllThingD's source claiming September 10. At this point, we'll have to assume that Apple plans for a September reveal and release -– the exact date is still anyone's guess at this point save for Apple, of course. So far the only confirmation we've received from the company is that new products would be announced "this fall and across 2014."
The "Lite" version, also dubbed as iPhone 5C, will supposedly address the mid-range consumer market that up until now were only offered one- to two-year-old models at reduced prices. This cheaper phone will be a step up from that: a refreshed iPhone 5 with a selection of colors, a plastic protective screen instead of glass, and a plastic chassis. The subsidized price will supposedly be $99, making it a killer deal for those who don't mind the toy-like 4 inch screen.
These two new phones will presumably ship with iOS 7, which Apple introduced during its developer conference back in June. The menus and icons will have a flatter, more simplified look, and the platform will also sport improved notifications, smarter multitasking, new camera filters and better photo organization, AirDrop support and more. iOS 7 will supposedly work on many recent iPhones, iPads and iPod Touch devices.
In addition to the two new iPhone devices, Apple will supposedly introduce an updated iPod line, possibly a new iPad and iPad mini, a revamped Apple TV set-top, and maybe even a dedicated iOS gaming console. However, there's a good chance Apple may simply showcase the iPhone and iPod products in September to serve as a marketing "reboot" of sorts so that customers focus on its two flagship devices separately.
The Loop's Jim Dalrymple is also now reporting that Apple's press event will take place on September 10. He doesn't provide any specifics, but just says "yep."