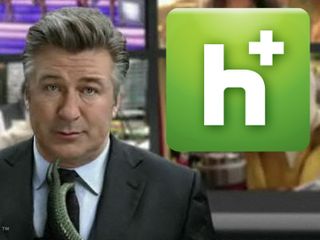 Apple is all about its ecosystem, now with iOS devices making up the majority of the company's product portfolio. Being able to deliver content exclusively for its platform is part of Apple's scheme, which may explain why a report claims that the Cupertino company is considering a bid to buy online video streaming service Hulu.
Bloomberg cites "two people with knowledge of the auction," but "weren't authorized to speak publicly," as sources for this information. With Apple's recent announcement that it has $76.2 billion in cash and securities, Hulu's estimated price tag of over $2 billion is just pocket change.
Hulu's owners, Walt Disney Co., News Corp. and Comcast Corp.'s NBC Universal, believed to be offering potential buyers a five-year extension of program rights, including two years of exclusive access.
There's no doubt that Apple would love to lock down the streaming of Hulu programming to iOS devices.