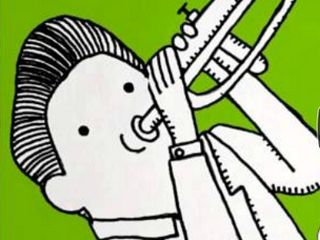 Spotify said on Thursday that it has extended its unlimited music listening for free accounts here in the States. Now anyone with a basic account can continue listening to ad-laced music for a while longer without having to upgrade, if at all.
Previously Spotify began offering unlimited music streaming when the service launched last summer, promising six months of unlimited music playback. But the cutoff was three months ago, and now the company says the new indefinite extension is one big "thank you" to U.S. citizens for making the music streaming service so popular.
"We've been so overwhelmed by the US response to Spotify that we've extended the honeymoon for unlimited free listening," the company said on Thursday. "Right now, if you're a free user, you can continue to enjoy millions and millions of tracks without time limits, gimmicks or catches. If you'd like to experience the joy of Spotify Premium – and get Spotify on your phone and other favourite devices – just take our 30-day free trial. You've got nothing to lose but the ads."
In addition to extending the freemium service locally, Spotify is also dropping the five-plays-per-song limit for free users in five European countries including Sweden, Finland, Norway, the Netherlands and Spain. Previously users could only play a specific song five times until it was grayed out and made unavailable. However the 10-hour monthly limit still remains in place for all European countries, so there's still some limitation.
"We're taking the fight to piracy and seeing millions of people choose to pay for music again. We did this by offering people the best music service on the planet and an unrivaled free music tier is fundamental to that," says Spotify in a statement provided to Music Ally. "We've been working with our label partners to remove the five-plays-per-song limit introduced last year and today's news is a result of that work."
All new users signing up to Spotify, whatever country they're in, get six months of unlimited usage with no caps or 10-hour limit, Spotify told Music Ally.
Currently Spotify provides three services: the basic account, an Unlimited service ($4.99/m) and a Premium service ($9.99/m). Users who want to stream music to their phone will need the Premium subscription which also provides an offline mode for playlists, unlimited streaming on a PC, and the removal of advertisements. The Unlimited subscription also removes ads, but that's it other than unlimited streaming to the desktop.
After launching in October 2008 in Sweden, the service finally landed here in the States back in July 2011 after delays and years of negotiation with the four major record companies. The company is seemingly propelled by Facebook, as Spotify requires users to sign in with their Facebook ID as of September 2011.