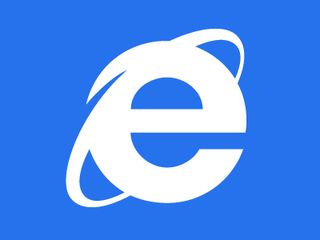 CNET's Mary Jo Foley reports that Internet Explorer 10 for Windows 7 is inching closer to a final, signed-off build. She claims that select testers have received an email from Microsoft officials stating that a recently delivered private test build will be the last pre-RTM version of the browser that will be made available through Connect, Microsoft's product feedback/testing site.
"While there is still no RTW date to announce at this time, please make sure you are filing prompt feedback if any issues are found," the Microsoft email added. So far it's unknown if this build or any subsequent test builds of IE10 will be made to the public before it officially goes RTM (or Release To Web/RTW).
The last public release of Internet Explorer 10 for Windows 7 was a preview version in November 2012 (v10.0.9200.16438), which was also the first new test build of the browser for Windows 7 that testers received since mid-2011. The November preview included an updated interface, optimizations for touch, improved security, improved performance, and support for the HTML5 and CSS3 standards.
Internet Explorer 10 comes bundled with Windows 8 and is set as the default browser. In Modern UI mode, it encompasses the whole screen, shoving the address bar at the bottom along with the navigation, refresh, pin and settings buttons. The desktop version is business as usual with a scalable window, address bar, navigation buttons and tabs located at the top.
Currently Internet Explorer 10 Release Preview for Windows 7 only works on Service Pack 1, or SP1. It also resembles Internet Explorer 9 but with minor refinements like the removal of visual gradients. Other features include a faster JavaScript engine and the "Do Not Track" header turned on by default, but it does not come with the Adobe Flash plug-in pre-installed as does the Windows 8 version.
To check out the Internet Explorer 10 Release Preview, head here. So far an actual release date is unknown, so stay tuned.