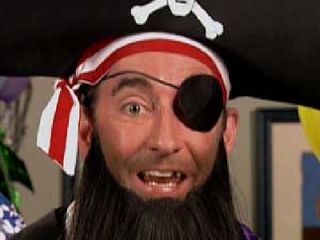 Monday a 33-year-old woman pleaded guilty to computer-related fraud, receiving stolen property, and one count of false declaration after being arrested for using a stolen SIM to download $193,187.43 worth of data.
The Aurora Energy power company figured something was amiss when it received a bill for one of its power meters using a wireless data connection to the Telstra NextG network. The bill was a staggering $193,187.43 stemming from usage taking place between November 19, 2009 to February 9, 2010. Problem is, when the power company checked the device, the SIM card wasn't installed.
It's unknown how the card was retrieved from the device, but it ultimately fell into the hands of a man named Freeman. He later met Kylie Maree Monks online and sent her the card, asking her to download movies and burn them to DVD because his "modem was broken." She installed the SIM card into her laptops and downloaded the movies as requested, sending discs to the man every other week. She even used the card to make calls and access her account on Facebook.
Eventually an investigation into the SIM card theft led to Monks' arrest. After pleading guilty in the Supreme Court in Hobart yesterday, she was sentenced to prison for 18 months with the last 12 months of the sentence suspended on condition she be of good behavior for three years. Monks, who apparently had a troubled past and currently suffers health problems, was also ordered to repay Aurora the $193,187.43 she charged on the SIM card.
"This is a significant theft occurring over about four months," said Justice Shan Tennent. "Despite your difficult background and health difficulties, there must be a deterrent sentence. That must operate to demonstrate to you that you cannot repeat this type of offending but also to demonstrate to others that, even though the initial theft of the card may not have been yours, your taking advantage of that theft will not go unpunished."
There's no word on what happened to the mysterious "Freeman." However, an Aurora Energy spokesperson said that the company has taken additional steps to secure their SIM cards. The card used by Monks was destroyed when she discovered that it was stolen property, reports claim.