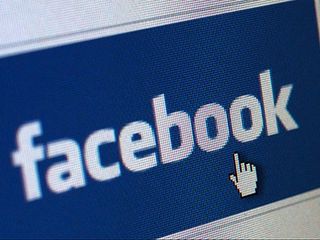 A data-protection agency in one German state has ordered social network leader Facebook to put an end to its policy that requires members to use their real names.

Unabhaengiges Landeszentrum fuer Datenschutz (ULD), which is in the northern German state of Schleswig-Holstein, has ordered Facebook to end its real name policy, referring to a German law that allows users to use pseudonyms online. The agency noted that the law is one that guarantees the "fundamental right to freedom of expression on the Internet."

Its order applies in Schleswig-Holstein for now, but other German states may follow suit. Facebook, meanwhile, stressed that its policy is designed to protect against the abuse of user accounts. The policy states that utilizing real first and last names helps members in knowing who they're connecting with, as well as keeping the online community safe.

The ULD, however, said the policy is against the law and "the real name obligation does neither prevent abuse of the service for insults or provocations nor does it help prevent identity theft."

"It is unacceptable that a U.S. portal like Facebook violates German data protection law unopposed and with no prospect of an end," said Thilo Weichert, the country's privacy commissioner and head of ULD. "The aim of the orders of ULD is to finally bring about a legal clarification of who is responsible for Facebook and to what this company is bound to."

IT World said that the agency can only enforce the law in Schleswig-Holstein, but Weichert believes fellow German data-protection agencies will follow the northern German state's stance on the matter.

Facebook stressed that it's in compliance with European data protection principles and Irish law. The social network giant referred to a report from the Irish data protection agency, who found that the real name policy helps the service's users manage their private information more securely.

"It is the role of individual services to determine their own policies about anonymity within the governing law -- for Facebook Ireland European data protection and Irish law," a spokeswoman told CNET. "We believe the orders are without merit, a waste of German taxpayers' money and we will fight it vigorously."