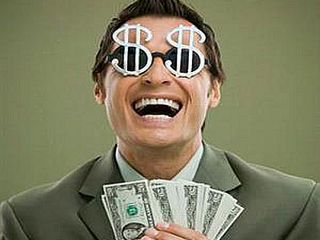 Know what that smell is? It's the sweet smell of cash dangling in front of your nose. Monday the senior attorney of Microsoft's Digital Crimes Unit, Richard Boscovich, said that he wants to give you or anyone else up to $250,000 USD for new information leading to the identification, arrest and criminal conviction of those behind the Rustock botnet. That's serious cash, and Microsoft means serious business.
"This reward offer stems from Microsoft's recognition that the Rustock botnet is responsible for a number of criminal activities and serves to underscore our commitment to tracking down those behind it," he said in a blog. "While the primary goal for our legal and technical operation has been to stop and disrupt the threat that Rustock has posed for everyone affected by it, we also believe the Rustock bot-herders should be held accountable for their actions."
With the help of industry partners and law enforcement, Microsoft nuked the notorious Rustock botnet back in March. Since then, the spamming collective has remained neutralized while the number of infected IP addresses (a loose proxy for the number of infected computers) has declined thanks to the efforts of consumers updating their operating systems and internet security solutions. But even then, Microsoft knew that taking down the botnet wouldn't be enough: it needed to go after its authors.
"The Microsoft Digital Crimes Unit continues to follow this case wherever it leads us," he said back in June. "Based on evidence gathered in the case (which can be found at www.noticeofpleadings.com), we have reason to believe that the people behind the Rustock botnet either have operated or are operating out of Russia. Consequently, we have placed advertisements in two mainstream Russian newspapers, the Delovoy Petersburg in St. Petersburg and Moscow's daily paper, The Moscow News."
Rustock was notorious as a spam giant, with a capacity for sending 30 billion spam mails every day, he said. It was responsible for a number of other crimes as well, including advertising counterfeit or unapproved versions of pharmaceuticals, and violating the trademarks of the pharmaceutical manufacturer Pfizer and Microsoft.
"More information about the reward can be found in the reward document posted alongside this blog, which is also available at noticeofpleadings.com," he said in the blog. "Note: The total maximum amount eligible for reward is $250,000.00 (USD value). Residents of any country are eligible for the reward pursuant to the laws of that country, because the Rustock botnet affected the Internet community worldwide. Anyone with information on the Rustock botnet or its operators should contact Microsoft at avreward@microsoft.com."
Boscovich added that he will continue provide updates as the Rustock investigation, civil case and cleanup effort progresses. Naturally interested readers can follow the Microsoft Digital Crimes Unit on Facebook and Twitter.