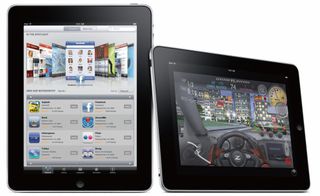 When Steve Jobs revealed to the world his beloved Apple iPad last month, he said that consumers will have it in their hands in sixty days. That makes its initial debut sometime around March 29th for the first wave of Wi-Fi models.

App Advice now reports that pre-orders for the first wave will begin this week here in the States, perhaps as early as February 25th. Although App Advice didn't name its source, the preorder is currently only taking place in the USA.

Given that neither Steve Jobs or Apple have released official announcements regarding a solid ship date, we'll have to chalk this one up as speculation. However, Apple has provided pre-orders in the past, roughly the same amount of time after a product launch, that has now passed with the iPad. If the pre-orders do begin this month, then that means consumers waiting out on the 3G models may be able to pre-order next month, as these are expected to ship one month after the wave of Wi-Fi models.

As we reported earlier, the pricing for the iPad starts at $499 for the 16 GB Wi-Fi model--prices climb up as high as $829 for the Wi-Fi / 3G model--although still lower than the $1000 originally thought by most.